As 2016 rapidly draws to a conclusion and we take stock of the year gone by, one trend that casts a long shadow is the alarming number of past and present MMA fighters who've died over the past 12 months.
Unfortunately the sport of mixed martial arts is still too young for this to simply be a case of stars passing away due to old age. In fact, with the age of the 10 fighters listed here ranging from just 25-49 years old, we are left having to come to terms with the fact that these were 10 lives that were simply taken far too soon.
A knee-jerk reaction would be to assume that these deaths occurred due to injuries they sustained in the cage, but the truth is that only one of the ten passed away in that manner – although we can surely all agree that's one too many.
As you'll read in the pages to follow however, the reasons for the others deaths are just as hard to accept, from sudden medical emergencies to apparent suicide, from freak accidents to cold-blooded murder.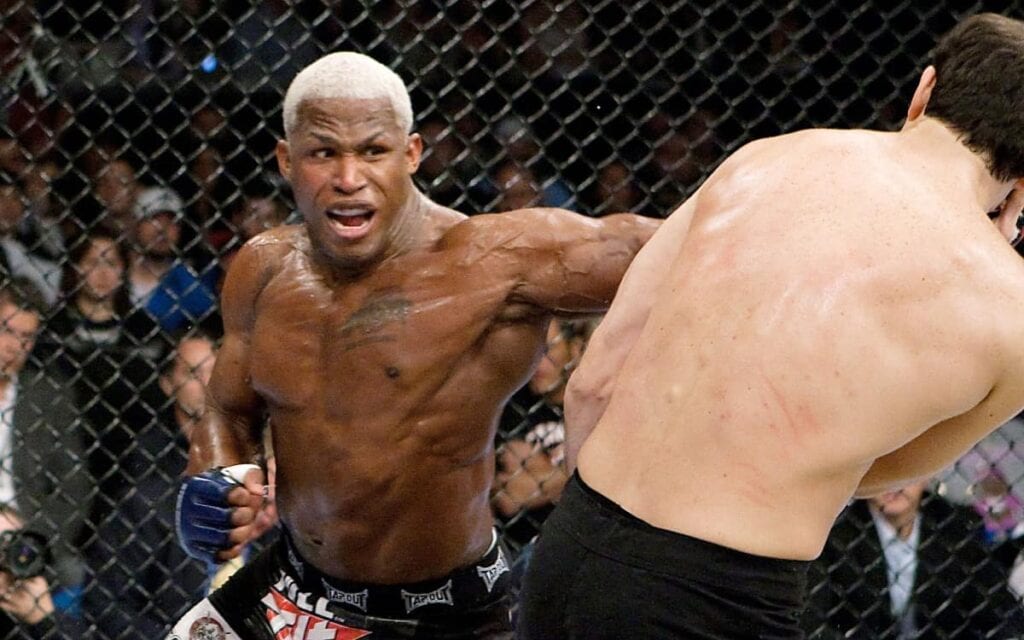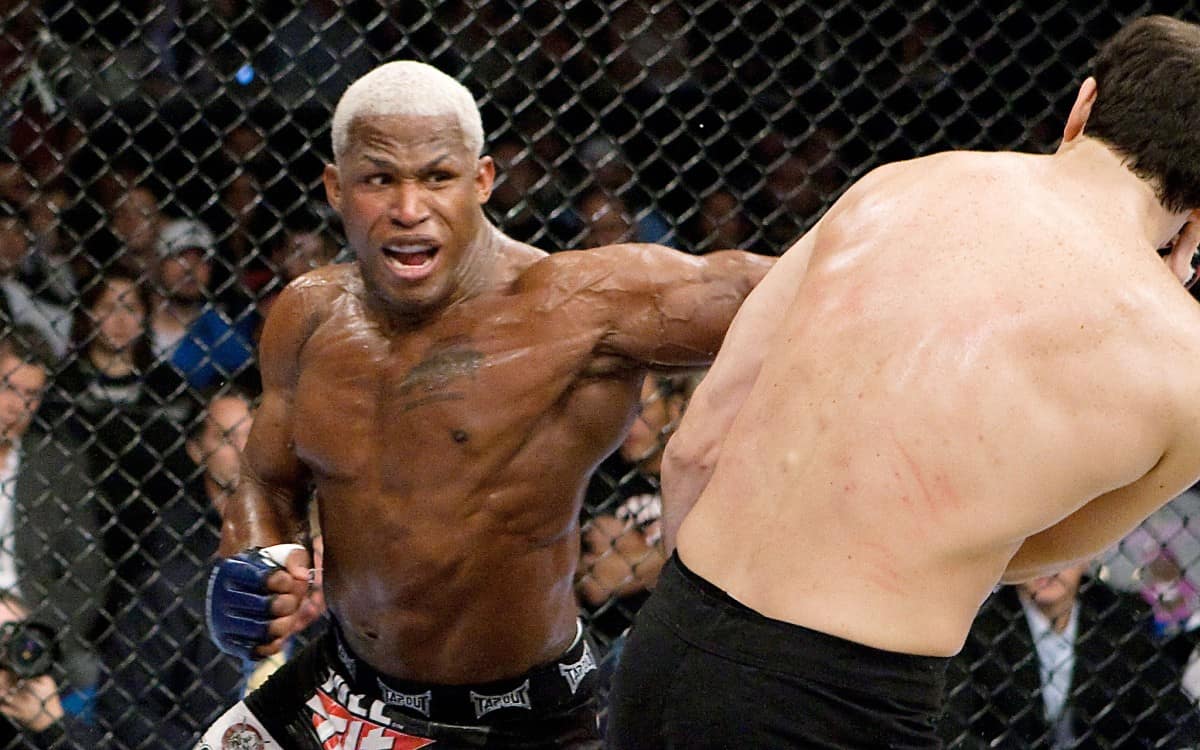 Kevin Randleman
2016 got off to a sobering start in the MMA world when news emerged that Former UFC heavyweight champion Kevin Randleman had passed away on February 11th at just 44 years of age.
The fact that 'The Monster' had been a standout athlete and physical specimen in his prime who had fought some of the biggest names in the sport during his time in the UFC and PRIDE, made it all the harder to take that he was no longer with us.
Randleman had retired from the sport in 2011, but was still fondly remembered by fans and had attended the World MMA Awards in early February with his wife, appearing to be a in good health.
However, less than a week later on February 10th, Randelman suddenly collapsed after complaining of a shortness of breath and flu-like symptoms, leading to him being diagnosed with pneumonia.
He was rushed to hospital in San Diego, but despite doctor's best efforts to save his life he passed away that day due to heart failure.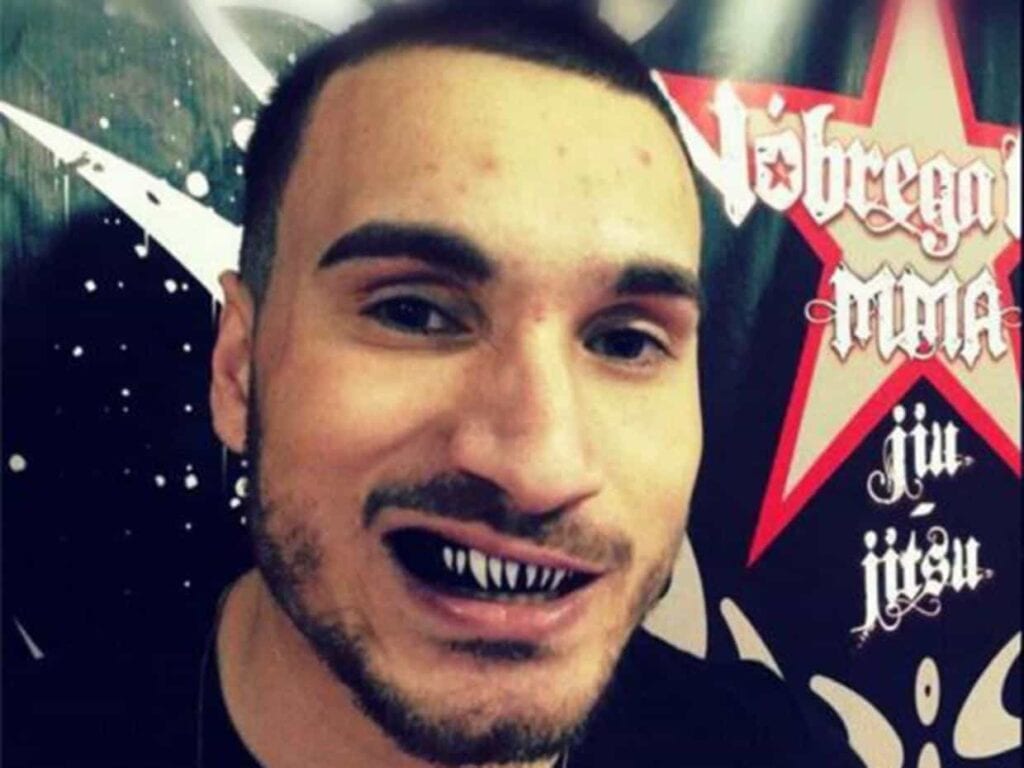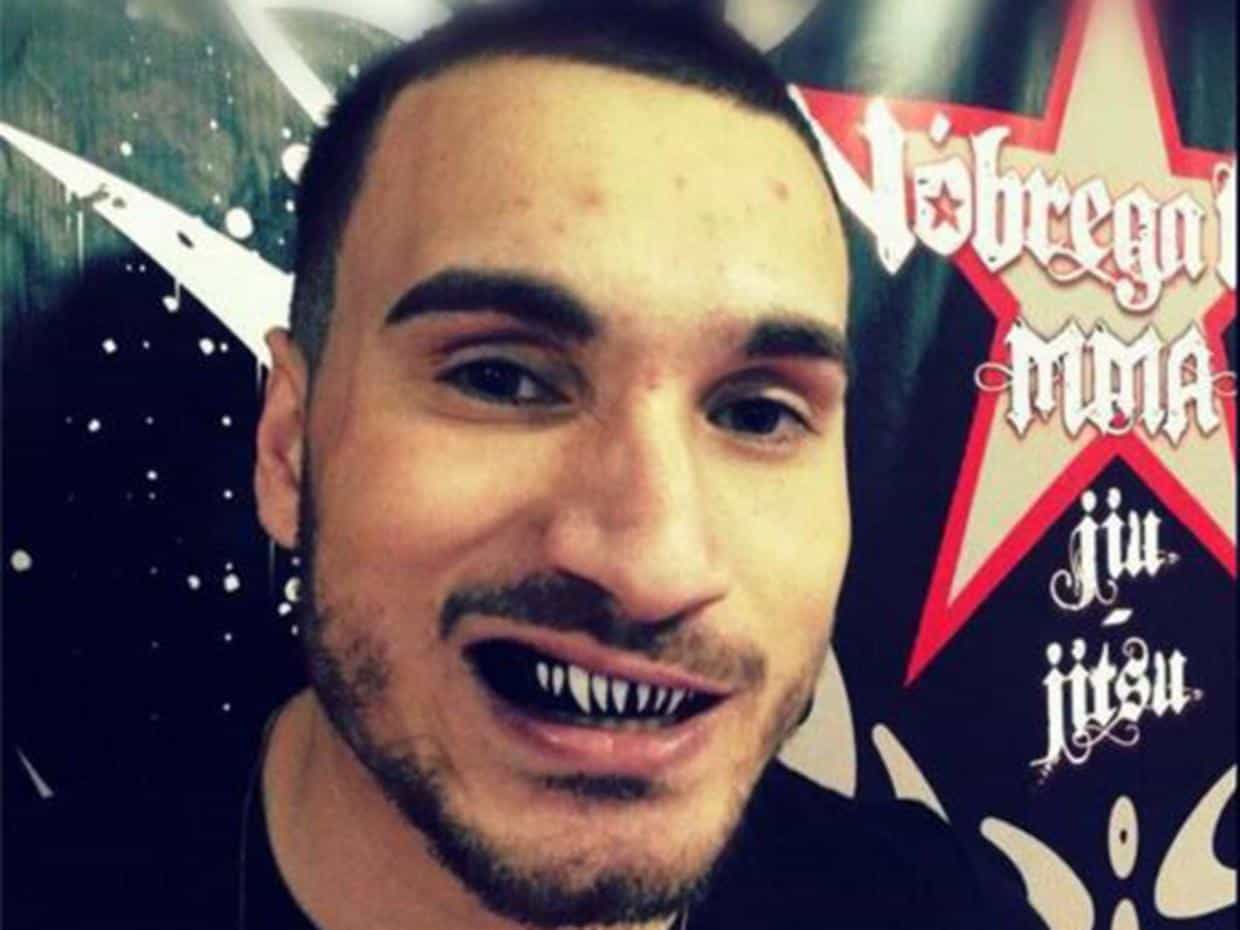 Joao Carvalho
Thankfully it's still extremely rare to hear of fighters dying due to injuries sustained in sanctioned MMA bouts, but the death of Portuguese fighter Joao Carvalho served as a gut-wrenching reminder that it can still happen.
The 28 year-old had only turned professional a year earlier and held a 1-1 record heading into his fight with Charlie Ward at Total Extreme Fighting 1 in Dublin, Ireland on April 11th.
Ward was a team-mate of UFC superstar Conor McGregor, who was in the crowd cheering him on that night as he handed Carvalho a one-sided beating that ended by TKO in the third round.
Immediately after the fight there was no obvious sign that Carvalho's life was in danger as he walked backstage with his team to undergo a brief medical examination, but things took a dramatic turn for the worse around 20 minutes after the bout when he started complaining of a headache and began vomiting.
Carvalho was rushed to hospital, but died two days later, with an inquest later establishing that the cause of death was 'acute subdural haemorrhage due to blunt force trauma to the head.'
The fighter's death was reported worldwide, but was particularly big news in Ireland, where some critics called for the sport to be banned, while Conor McGregor admitted that he was haunted by the fighters death.
At the time of writing the potential for criminal proceedings to be undertaken in relation to the incident are still under consideration.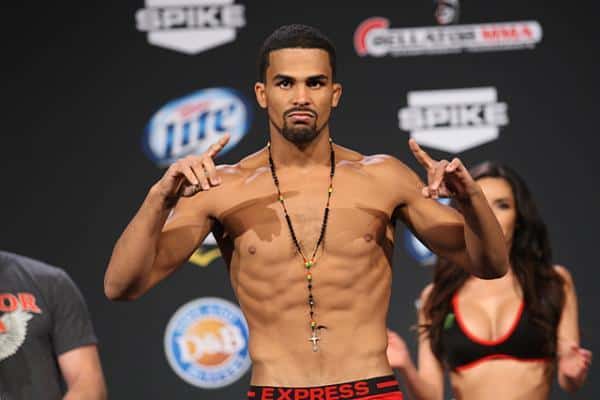 Jordan Parsons
The youngest fighter on this list, up and coming Bellator fighter Jordan Parson was just 25 years-old when he became the tragic victim of a hit-and-run incident that would end his life.
Nicknamed 'Pretty Boy,' Parsons had appeared to have a bright future in the sport after compiling an 11-2 record, and was halfway through a six-fight deal with Bellator at the time of his passing.
In the early hours of May 1st, Parsons was crossing a road near his apartment in Delray Beach, Florida when he was struck down by a Range Rover, driven by 28 year-old, Dennis Wright, who had left a local nightclub just a few minutes earlier.
Wright was reportedly driving at a speed in excess of 100mph and kept going after hitting Parsons, who's life was left hanging in the balance.
Parsons was rushed to hospital suffering from a severed lower right leg in addition to a pelvic fracture, several fractured ribs, lung contusions, arterial bleeding, a splenectomy and rectal tear.
Despite several operations he passed away three days after being struck.
Almost a week after the incident, police finally caught up with Wright, who had initially tried to cover up the damage to his mother's SUV by taking it to a repair shop, but after they refused to serve him he hid the vehicle at a security storage facility instead.
Wright was charged with vehicular homicide, DUI manslaughter, leaving the scene of a crashing involving death and 'tampering or fabricating physical evidence.'
A plea from Wright's legal team to lower his $450,000 bail was later denied due to the fact that he was a habitual traffic offender, who had been arrested multiple times for drunken driving and had already had his driver's license suspended on no less than six other occasions.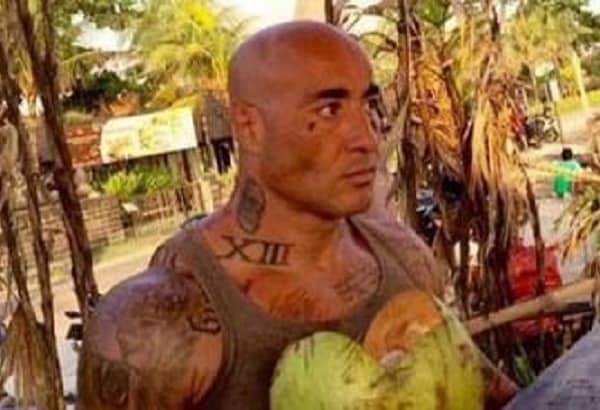 Amokrane Sabet
Retired MMA fighter Amokrane Sabet was pronounced dead on on May 1st after a deadly altercation with Indonesian police.
Born in Algeria, the 49 year-old French national had failed to make an impact in the sport, recording a 1-3 record while competing on the regional circuit in the UK, and had eventually settled down to a new life on the island of Bali.
However, Sabet was reported to have demonstrated increasingly erratic and volatile behavior during his two years living in the coastal village of Canggu.
Complaints from locals and reports that he had overstayed his Visa led to over 40 police and immigration officials attempting to arrest him at his home on May 1st, but Sabet resisted arrest and confronted them while brandishing a knife.
Sabet proceeded to murder a 39 year-old police officer by stabbing him eight times, before police opened fire with a hail of bullets, leading to his death.
Police stated afterwards that they had only fired rubber bullets at the ex-fighter, with an official autopsy report later claiming that he'd died due to knife wounds to his neck, presumed to have occurred during his struggle with the murdered policeman.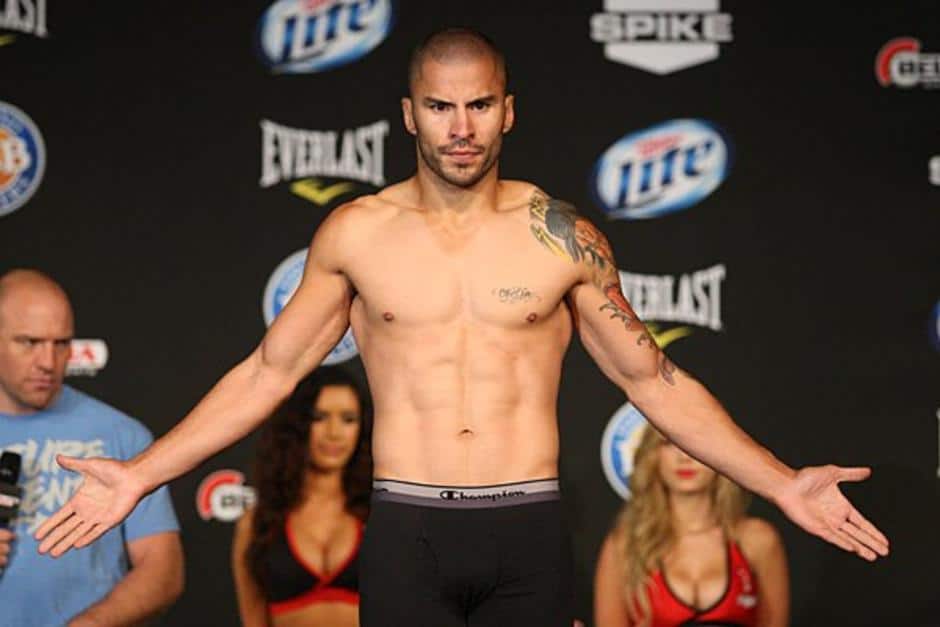 Blas Avena
Former Bellator fighter Blas Avena was found dead by police in his Las Vegas apartment on May 3rd.
The 32 year-old had fought for the WEC in the early days of his MMA career and eventually found his way to the Bellator promotion, where he'd retire in 2013 with an 8-7 (+1nc) record after a TKO loss to 'War Machine'.
Few details of Avena's death were released, though police officials were investigating the matter as a suspected suicide.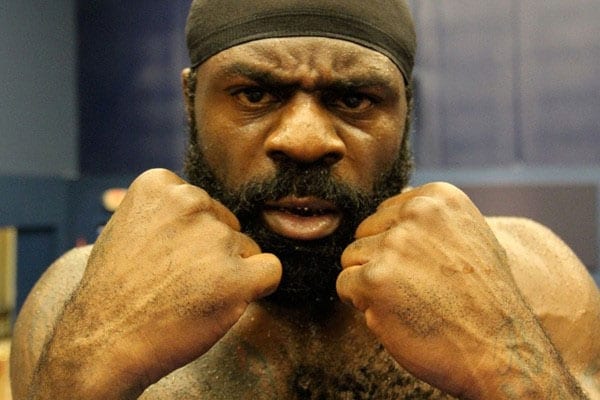 Kimbo Slice
As one of the most popular fighters in all of MMA, the unexpected death of Kevin Ferguson at the age of 42 on June 6th sent shockwaves around the world.
Initially rising to stardom as one of YouTube's first-ever viral stars due to his bareknuckle brawling exploits in the backyards of Florida, Kimbo would eventually transition to MMA, delivering huge ratings in promotions like Elite XC, UFC and in the final stages of his career, Bellator.
In February Kimbo emerged victorious after a sloppy slugfest with his rival 'Dada 5000' at Bellator 149, though the aftermath of the fight drew more headlines as his opponent was rushed to hospital afterwards suffering from a cardiac arrest and renal failure, while Slice later tested positive for steroids and elevated levels of testosterone.
Despite that, Kimbo was lined up to rematch James Thompson at Bellator 158 on July 16th in the UK.
However, On Friday, June 3rd, Kimbo checked into a local hospital complaining of severe abdominal pains, shortness of breath and nausea, leading to doctor's diagnosing him with congestive heart failure, in addition to also having a liver mass.
Slice was placed on a ventilator in intensive care, but his condition continued to decline and it was deemed that he urgently needed a heart transplant.
However, On Monday, June 6th at 7.30pm, while in the process of being transported to another hospital in Cleveland, Kimbo passed away.
Despite his famously intimidating appearance and tough background, Kimbo was fondly remembered by many within the MMA community after his death as a gentle giant, who was first and foremost a family man.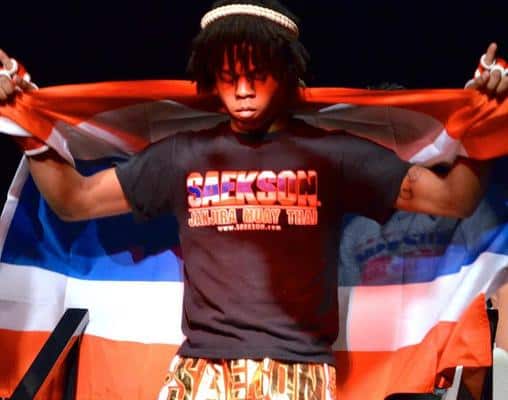 Ivan Cole
25 year-old Former Bellator fighter Ivan Cole was found dead on Saturday June 11th, due to a gunshot wound to the head that was reported to have been self-inflicted.
However, it turned out not to be the simple case of suicide that the evidence suggested at first glance, with witnesses claiming that Cole had actually been playing a deadly game of Russian Roulette at the time of the shooting.
"He made a bad decision that cost him his life," his wife Kymberli Cole wrote on a fundraising website after his passing.
At the time of his death, Cole had recorded a 2-3 MMA record, with his final fight being a first round submission loss in his one and only appearance in the Bellator cage.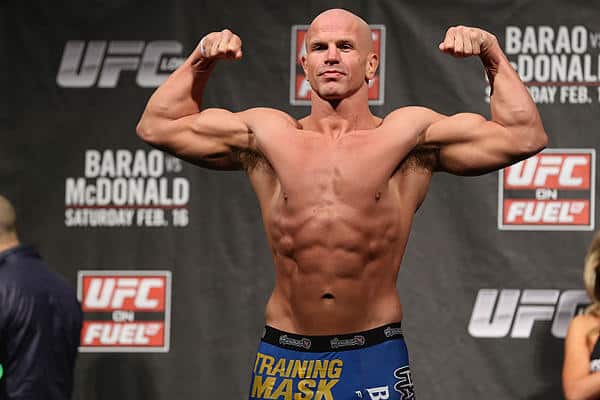 Ryan Jimmo
Former UFC fighter Ryan Jimmo's life was cruelly snatched from him on the night of June 26th this year after being the victim of a hit-and-run incident in Edmonton, Alberta, Canada.
Known as 'The Big Show', Jimmo was a well-liked light-heavyweight fighter who had been released from the UFC a little over a year earlier after a seven-fight stint in the promotion that had taken his career record to 19-5.
According to the 34 year-old's girlfriend Roxie Reece, two men, later identified as Anthony Getschel and Jordan Wagner, had been tailgating them in their truck as they returned home after a night at the movies.
Jimmo pulled over in an nearby car park and got into a verbal altercation with the two suspects, but as he walked away the truck is alleged to have struck him and then sped off, leaving him fatally wounded.
In a further tragic twist to the tale, Reece claimed that Jimmo had proposed to her hours earlier.
Arrested within a few days of the incident, The 23 year-old Getschel was charged with second-degree murder, while the 21 year-old Wagner was charged with being an accessory after the fact to murder.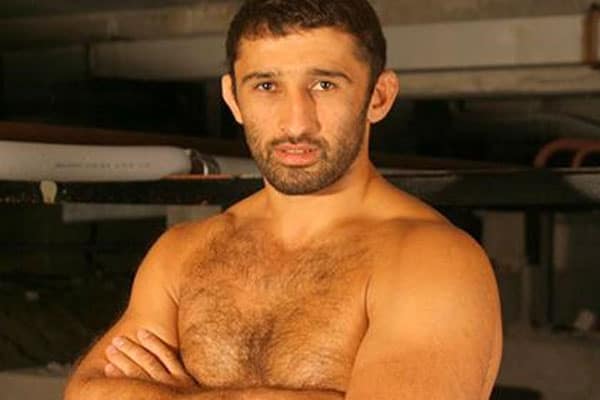 Amar Suloev
Armenian MMA veteran Amar Suloev fought for the likes of the UFC and PRIDE during a 24-7 run in the sport between 1999 and 2008, but he would later become better known for both his sinister exploits outside of the cage.
After sharing the cage with stars like Chuck Liddell, Chael Sonnen, Din Thomas and Yushin Okami, Suloev retired from the sport and joined a private security firm in Russia, which would then lead to him descending deep into a sordid life of crime as a contract killer.
In 2013 Suloev was arrested along with several other gang members and accused of participating in three separate politically motivated assassinations.
Suloev stayed behind bars for the best part of three years while the case against him was slowly dragged through the Russian courts, but to add to his woes, the former fighter had also become gravely ill.
In early 2016 at the age of 40, a sickly looking Suleov was granted bail after it emerged that he was suffering from stage 4 stomach cancer, but after receiving medical treatment in a hospital for several months, he finally passed away in the early hours of June 27th.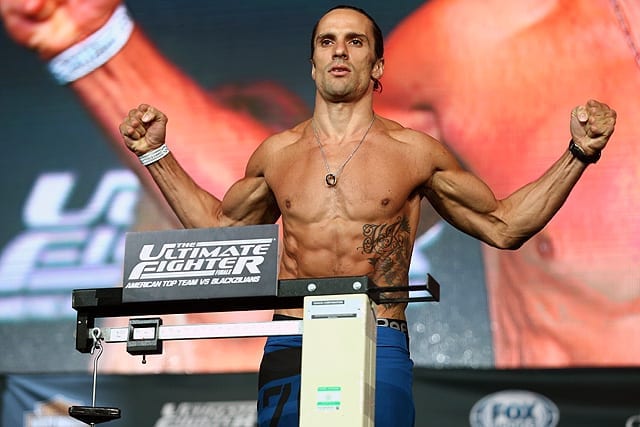 Josh Samman
UFC middleweight fighter Josh Samman was pronounced dead on October 5th at just 28 years of age of what officials declared as a 'probable drug overdose.'
A friend had discovered Samman unresponsive in an apartment in Florida five days earlier alongside a local MMA announcer Troy Kirkingburg, who was pronounced dead at a local hospital due to an overdose of cocaine, heroin and pain killers.
Samman had been open about his own issues with substance abuse in the past and had also struggled to deal with the death of his girlfriend three years earlier, who was killed in a car accident while texting the fighter.
Nevertheless, fans were shocked by his passing as Samman had appeared to have turned his life around since then.
In addition to having compiled a 3-2 record in the UFC by the time of his death, Samman was also a respected writer who had published a book, 'The Housekeeper: Love, Death, and Prizefighting,' about his troubled life and also wrote for a number of MMA websites, including bloodyelbow, flocombat and UFC.com.