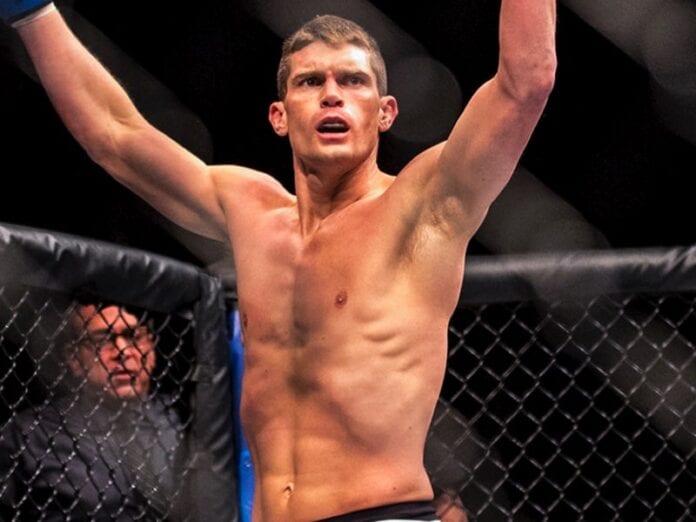 UFC Fight Night 89 is live this weekend (June 18, 2016) from Ottawa, Canada and is headlined by the cream of the crop in the welterweight division, when No. 1-ranked Rory MacDonald takes on No. 2-ranked Stephen 'Wonderboy' Thompson.
Thompson is coming off of a first round TKO victory over former 170-pound champion Johnny Hendricks, which he initially believed was enough to earn him title contender-ship.
That proved not to be the case, as the UFC instead chose No. 3-ranked Tyron Woodley to take on champion Robbie Lawler at UFC 201.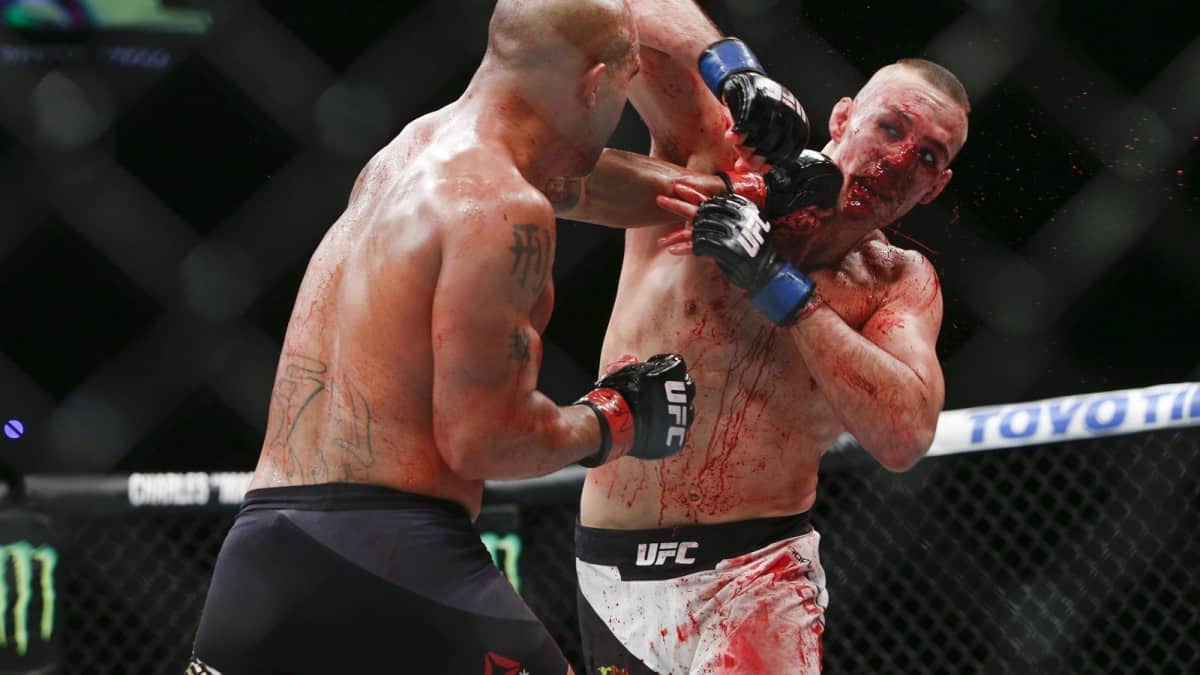 Now that MacDonald and Thompson sit atop the welterweight rankings 'Wonderboy' is convinced that no matter who wins the perennial 170-pound contest, the winner has to be given the next shot at UFC gold:
"Win or lose, me or Rory, they have to give it to us," he said (Courtesy of MMAJunkie). "I understand he fought for the title back in July, but he's been at the top of the game for a long time."
"With a good win over Rory, they have to give it to me. I'm keeping my fingers crossed."
MacDonald has challenged for the title once before as well as having been amongst the elite of the elite in the talented pool that is the welterweight class, a fact Thompson is sure not to overlook when they tangle this weekend:
"I'm prepared for the best Rory, especially after a loss," Thompson said. "I became the fighter that I am after my loss to Matt Brown. Mentally, I want to be prepared for the best.
If I'm thinking he may not feel this way or may not be the same after that fight with Lawler, I don't like to think that. I think I'm facing the toughest Rory MacDonald on Saturday. To me, I don't think it affects him."
"(MacDonald) is the best well-rounded fighter I've faced so far," Thompson said. "Fairly similar to St-Pierre. My goal is to keep it standing on my feet, obviously.
I would not want to go to the ground with this guy. He's the No. 1 contender and been at the top of the game for a long time for a good reason. He's a good martial artist."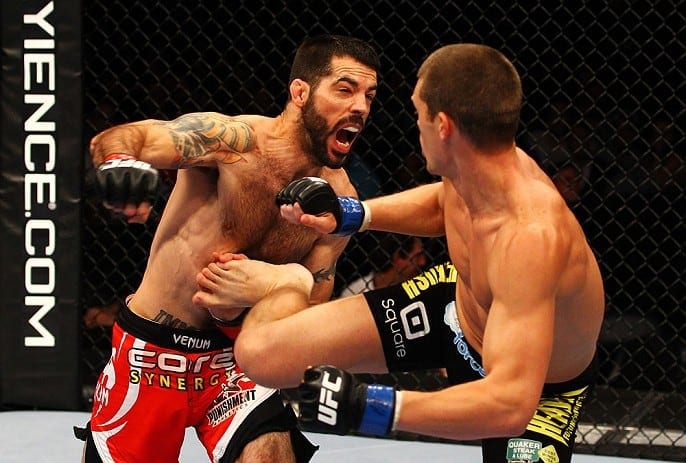 It was also revealed that MacDonald has brought in karate champion Raymond Daniels to mimic Thompson's style ahead of their clash:
"Rory is bringing him in to get used to the movement. It is a different movement, and it is very frustrating if you've never been standing in front of somebody with that type of movement."
While Thompson would love to go in there and finish the job early against MacDonald Saturday night, 'Wonderboy' is fully prepared to go five rounds with 'The Red King' as opposed to fully committing to a knockout:
"I always go out there and prepare for a five, five-minute round war," Thompson said. "Mentally, that's just how I look at it. I never go out there looking for the knockout.
I've done that in the past in kickboxing and worn myself out trying. Sometimes, that can break people mentally.

You go out there looking for the knockout and it doesn't happen? I just let it happen. If it happens, it happens. If it doesn't, it doesn't. You can't go out there looking for it, because you'll wear yourself out trying."
MacDonald and Thompson are set to headline UFC Fight Night 89, which takes place live from the TD Place Arena in Ottawa, Canada, live on FS1 on June 18, 2016.