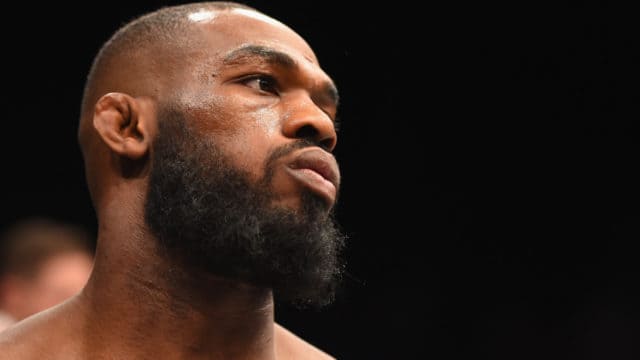 Now that the MMA world has had two full days to digest the disappointing news that UFC light heavyweight champion Jon Jones tested positive for banned anabolic steroid Turinabol following his third-round knockout of rival Daniel Cormier in the main event of July 29's UFC 214, the sequence of events now moves on to Jones' due process and the testing of his B sample before it moves on to exactly what his punishment will be.
It's the latest in a long, winding, and ultimately disturbing series of outside-the-cage troubles for the ultra-talented "Bones," a fighter so rare and dominant that many, including myself, were quick to re-anoint him as the greatest pound-for-pound fighter in mixed martial arts history after he floored Cormier with a head kick and brutal ground and pound last month. By now the troubles, which always seem to be centered on recreational and performance-enhancing drugs, have become well-documented over and again to the point fans are probably tired of reading about them.
But to summarize, drug test failures for cocaine and driving under the influence charges lead to a disturbing early morning hit-and-run accident in his adopted home of Albuquerque, New Mexico that left a 25-year-old pregnant woman with a broken arm. He didn't make it his re-scheduled UFC 200 rematch with Cormier due to a failed pre-fight screen for banned substances clomiphene and letrozole, both known as masking agents. Unfortunately, he was able to fight at UFC 214, however, brutalizing his greatest foe with a finish so decisive there left no doubt as to who was the greatest light heavyweight in UFC history – or so we thought.
Now, Jones is owed his due process, a phrase repeated so often during these whirlwind two days that it would seem as if not one person is willing to consider that a realistic process afforded Jones at this point. Many may feel that way, but overall, it's just becoming hard to blame them after the latest incident to mar a huge pay-per-view headliner featuring Jones.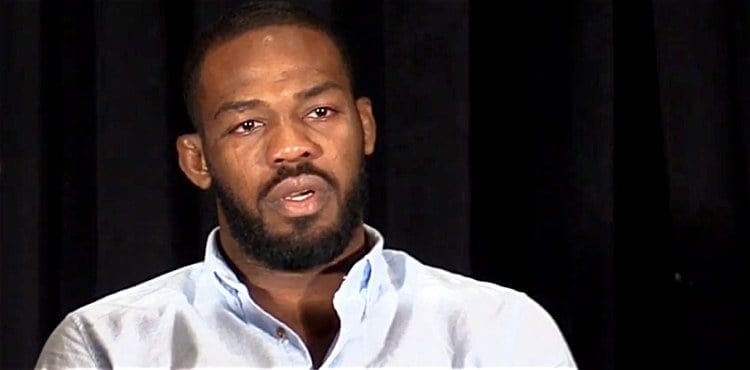 His team is claiming another (yawn) tainted supplement – predictably – and that's a defense they used when Jones claimed to have tested positive for clomiphene due to his use of a sexual enhancement enhancer, or more affectionately, a 'dick pill.' But Jones didn't get off based on that the first time, as his one-year USADA suspension only just expired when he fought Cormier a second time. The tainted supplement, if it even proves to be the case, is most likely not going to save "Bones" from another long suspension, which could be up to four years this time, due to fighters having to screen any and everything they put in their bodies.
UFC president Dana White isn't sure we'll ever see Jones in the octagon again – and indeed that may be the case. However, after a couple days to mull it over, I wouldn't rush to such a conclusion just yet, even though that was admittedly my first reaction. Jones has shown an almost preternatural ability to somehow bounce back from what seems like certain doom based on a pointless risking of his reputation and brand just like he displays preternatural abilities in dispatching his opponents in the cage.
He came back from every mishap he's created before, and even though he's facing his toughest test in terms of his rep being stepped on, and by his own hand if it is proven that he willingly took anabolic steroids before he rematched Cormier. The moral high road isn't going to play into any "Bones'" comeback as much as the angry mobs with pitchforks and torches may hope for, either, and the UFC needs elite draws to headline PPV events more than ever, something they got for the first time all year with Jones at UFC 214.
It's clearly going to take a cataclysmic mess-up for them to stop signing Jones for headliners – but what is worse than knocking out a world-class rival with by kicking them in the head while having used steroids (if that is the case)? Situations like that are exactly why the UFC decided to enlist USADA to enact heavily increased and more stringent testing in MMA in the first place. "Bones" ability to beat the best MMA talent in the world in the octagon will seemingly always supersede his tendency to screw up outside of it
A lot – even a ton – could change before Jones is actually able to return to MMA, if he ever does. Just don't be surprised if somehow, he does.
If you enjoyed this story, please share it on social media!