Vitor Belfort is undoubtedly nearing the tail end of what has been a controversial, yet illustrious career nonetheless. An infamous user of testosterone replacement therapy (TRT), "The Phenom" was forced to wean his body off of it after the substance was banned in 2014.
He spent all of 2014 on the sidelines and returned looking like a withered away version of the Belfort that scored three-straight head kick knockouts in 2013 while looking ripped out of his mind in the process. Not only did he look depleted, but he didn't appear to be the same type of animal, as he was utterly destroyed by Chris Weidman last May.
That being said, "The Phenom" proved something to us this past weekend (November 7, 2015) when he met Dan Henderson in the main event of UFC Fight Night 77. Despite facing an even older and worn down opponent, Belfort showed that he still has the ability to finish, and to finish viciously.
Just minutes into the first round, the Brazilian landed a lethal head kick that shut the lights off for Henderson. Belfort may be getting up there in age, and his body has clearly been through a tremendous amount, but he still remains a top-five 185-pounder.
Hoping to have one more title run left in him, let's take a look at some potential opponents for "The Phenom":
Lyoto Machida
Let's face it, the middleweight division is currently stacked, and more crowded with contenders than it's ever been. It will likely take Belfort quite some time to receive another title shot, which is why a fun fight with fellow Brazilian, and fellow former champion Lyoto Machida may make sense.
Machida currently sits at No. 5 in the rankings, and despite coming off of two brutal stoppage losses, he would provide a suitable and respectable test to see where "The Phenom" is at. Also, matching the two Brazilians up against each other would provide for an entertaining fight between two of the best strikers of all-time.
Tim Kennedy
Tim Kennedy has been out of action for over a year now, having not competed since last September when he dropped a controversial loss to Yoel Romero. However, he still remains ranked at No. 6, and has expressed interest in a fight with Belfort.
Kennedy has set his sights on dismantling all of the cheaters in the sport, and the bout would make quite a bit of sense for "The Phenom". The Brazilian needs to knock off a few contenders in order to be in title talks, and a fight with Kennedy would give him that opportunity.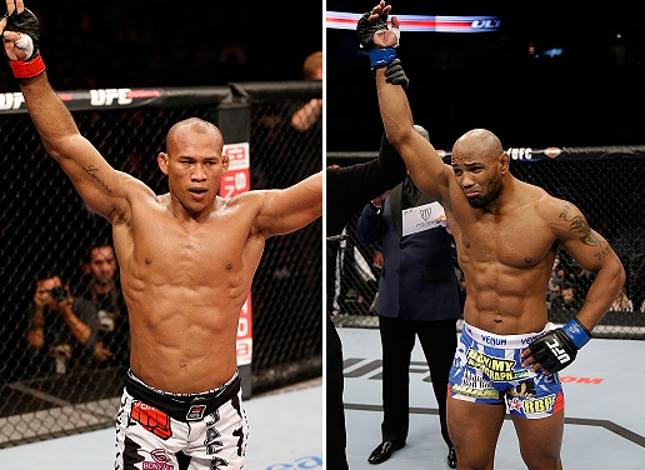 The Loser of Ronaldo Souza vs. Yoel Romero
Ronaldo "Jacare" Souza, and Yoel Romero are both elite level 185-pounders, with Souza currently sitting at No. 2, while Romero is ranked No. 3. The two men will finally do battle at December's UFC 194 in a highly-anticipated, and long-awaited affair.
The winner will likely be in line for the next title shot, meaning a bout with the loser could be in store for Belfort. Fighting either man would be no easy task for the ageing Brazilian, but a win over either would also do wonders for his title shot dreams.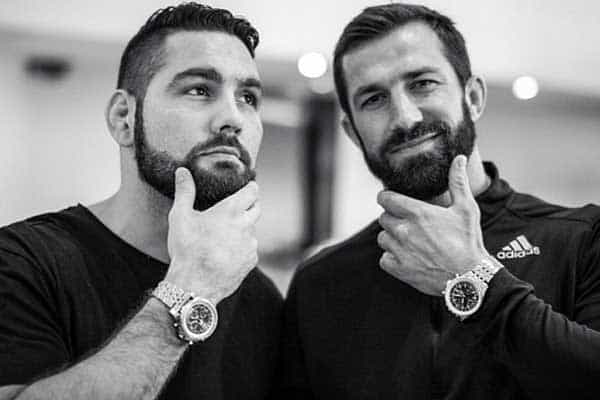 The Loser of Chris Weidman vs. Luke Rockhold
Chris Weidman and Luke Rockhold will also scrap at UFC 194 with Weidman's middleweight title hanging in the balance. Belfort has actually met both men before, scoring a devastating spinning kick knockout of Rockhold in 2013, while being demolished by Weidman last May.
Rockhold has bashed Belfort's use of TRT, and "The Phenom" recently expressed interest in meeting "Rocky" after his latest win. If Rockhold were to become the champion, this idea would have to be put on hold, but if he falls short against Weidman, Rockhold vs. Belfort 2 could be very intriguing.
That being said, if Weidman were to lose his title next month, a rematch between he and Belfort could also make sense. It would give the Serra-Longo product a chance to bounce back, while allowing "The Phenom" to seek revenge and prove himself as a top level middleweight.
Who would you like to see Belfort meet next?