Leading up to what promises to be a record-setting title defense against Holly Holm at November 14's UFC 193 pay-per-view (PPV) event from Etihad Stadium in Melbourne, Australia, dominant women's bantamweight champion Ronda Rousey went to Australia to participate in a press conference hyping the huge bout.
Not surprisingly, Rousey was asked about Holm's well-known striking background as a boxer, but when she explained the differences between 'The Preacher's Daughter' and all of the prior opponents she' run through with ease, an unintentional sexual innuendo became involved to hilarious results: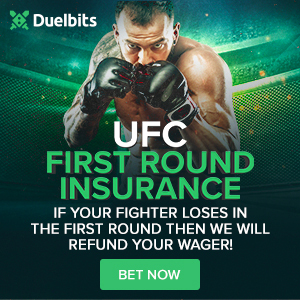 "It'll definitely be the biggest challenge yet. Holly's not the kinda person that I could really come at right away. The other girls I fought before, they didn't have the footwork and movement Holy has; they weren't counterpunchers, so I knew that if I came in their face right away….Whoa, that sounded terrible (laughs). Oh my God. Um…Not right away, I'd take my time, okay? But you know what I mean. If I came, how do I say this right now?
'Rowdy' made a quick redirect with her rapidly improving skills as a public persona, noting that Holm does in fact have some advantages on her that no other woman ever has. That aside, however, Rousey understandably believes she's the most dangerous and well rounded woman in MMA today, including striking:
"Rephrasing, I can't really be aggressive right away, because Holly's a counterpuncher, and she has a reach advantage on me, and she's the kind of person that I have to be a lot more careful with and a lot more methodical and set things up. That being said, she's the 19-time boxing world champion, not the MMA world champion, and I believe that I'm better than every other girl in every area of MMA. MMA striking is different, and I think I'm the best at it."
The champ has some good points, and it's hard to argue with her statement that she's just the best. Yet Holm does present a unique challenge in the octagon if nothing else. Do you think Rousey will be able to 'come right her face' right away like she has all of her other opponents?
Watch her hilarious press conference flub via Submission Radio below: