Video: Did Anderson Silva Knock Out Michael Bisping?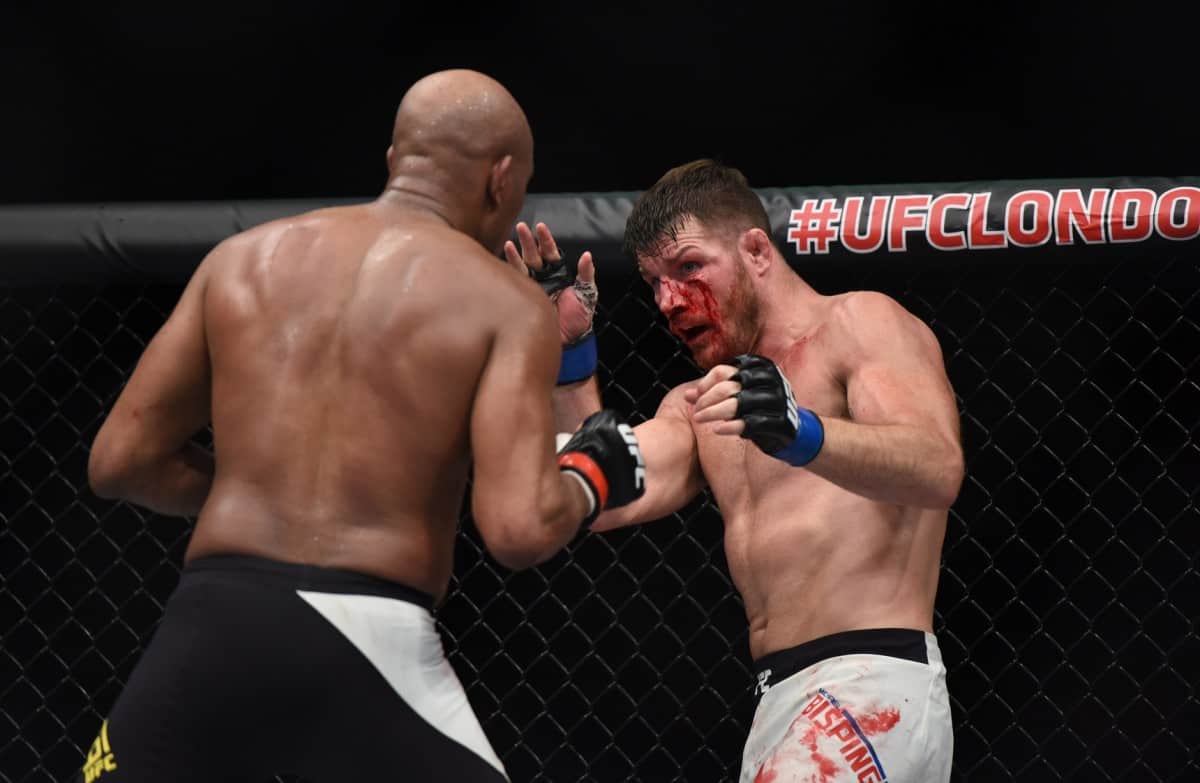 Anderson Silva lost a unanimous decision to Michael Bisping in the main event of today's (Sat., February 27, 2016) UFC Fight Night 84 from the O2 Arena in London, England, but it wasn't without a huge dose of controversy in the bloody back-and-forth war.
'The Spider' appeared to have 'The Count' badly hurt in the later rounds after Bisping held the edge in the first two, and many believed the Brit was knocked out by a massive flying knee when he was trying to alert Herb Dean that his mouthpiece had fallen out. But Dean allowed the fight to go on, and 'The Count' ended up edging the former champ 48-47 on all of the judges' cards.
And there are still many people who feel that the fight should have been stopped after that fateful third round. Watch the controversial finish to the frame courtesy of the UFC and decide for yourself:
Can we go back to the end of round 3?! #WhatHadHappenedWas https://t.co/VqquhAt4Gn

— UFC (@ufc) February 27, 2016