Pride will never die, and nor will it's allegedly shady tactics. You'll be interested to see this video that shows a very fishy finish at Rizin FF….
So it was the turn of Rizin Fighting Federation to round out the year with some entertaining mixed martial arts action in Japan. Nobuyuki Sakakibara's updated (or not) version of his classic MMA promotion Pride FC debuted in the early hours of the morning (US time) today. The first part of the two day JMMA offering was headlined by Kazushi Sakuraba vs. Shinya Aoki. The entire results for Rizin FF day 1 can be found here.
But there's one fight that got overlooked, and is, frankly, suspicious at best. Satoshi Ishii, a former Olympic Judoka and common opponent/punching bag of Fedor Emelianenko and Mirkp Cro Cop took on Jiri Prochazka in a bout that barely got going. Check ut the first round finish, in all it's probably fixed glory:

It's well known that the Pride FC organization was run by some seriously crooked dudes, and featured a whole bunch of fixed fights. One of the Pride 2.0 allies is Bellator MMA, who have also come under fire for rather sketchy finishes in recent times (see Manhoef vs. Marshall and Kimbo vs. Shamrock).
So is this what MMA has been reduced to nowadays? A somewhat pro wrestling take on fighting is becoming more commonplace in modern mixed martial arts promotion, and it's getting tiring in all honesty. The problem is obvious when people are placing money on professional fighting, and Ishii (among others) are more interested in taking a nap for cash than actually trying to win a fight.
This picture says it all, notorious fight throwing, theatrically dancing, overblown douchebag Bob Sapp, who will also fight for Rizin FF on NYE, against sumo Akibono. So don't expect this to be the only post about Rizin being a circus. That said, it's hella fun to watch. Bring on Fedor Emelianenko vs. some random tomato can!
'The Last Emperor' will do battle with Jaideep Singh, and if you haven't heard of him, don't worry, because neither have the rest of us. 1-0 in MMA, 40-10 in kickboxing, Singh's biggest win was a knockout against Sergei Kharitanov in kickboxing.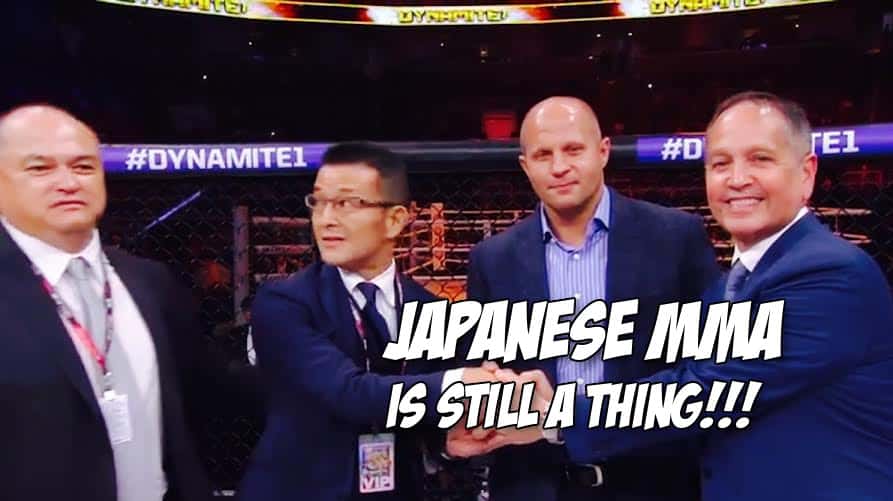 Yes, Japanese MMA certainly is 'still a thing,' but at what cost?
Well, in fairness, Rizin FF day 1 was actually a blast to watch, and you can catch all the best highlights on the next page.
Skip to page 2 for the best Rizin FF knockouts and highlights…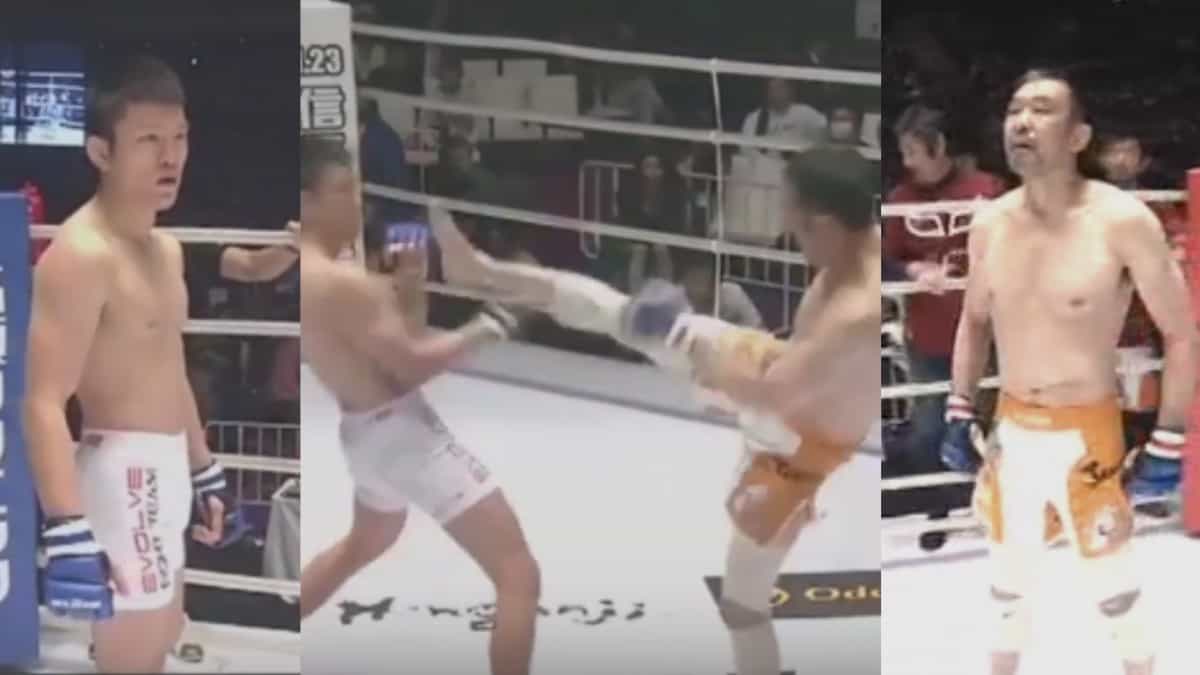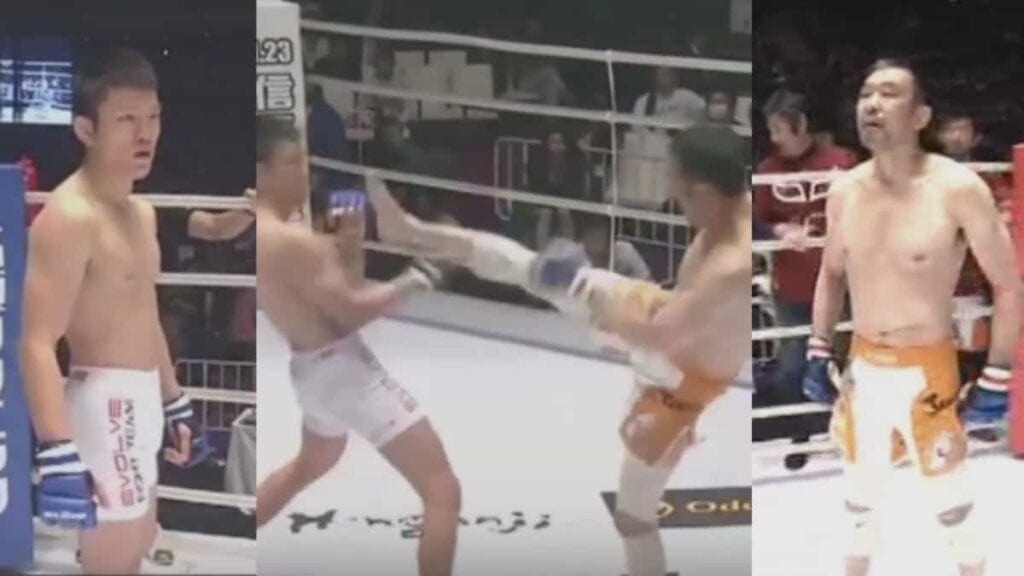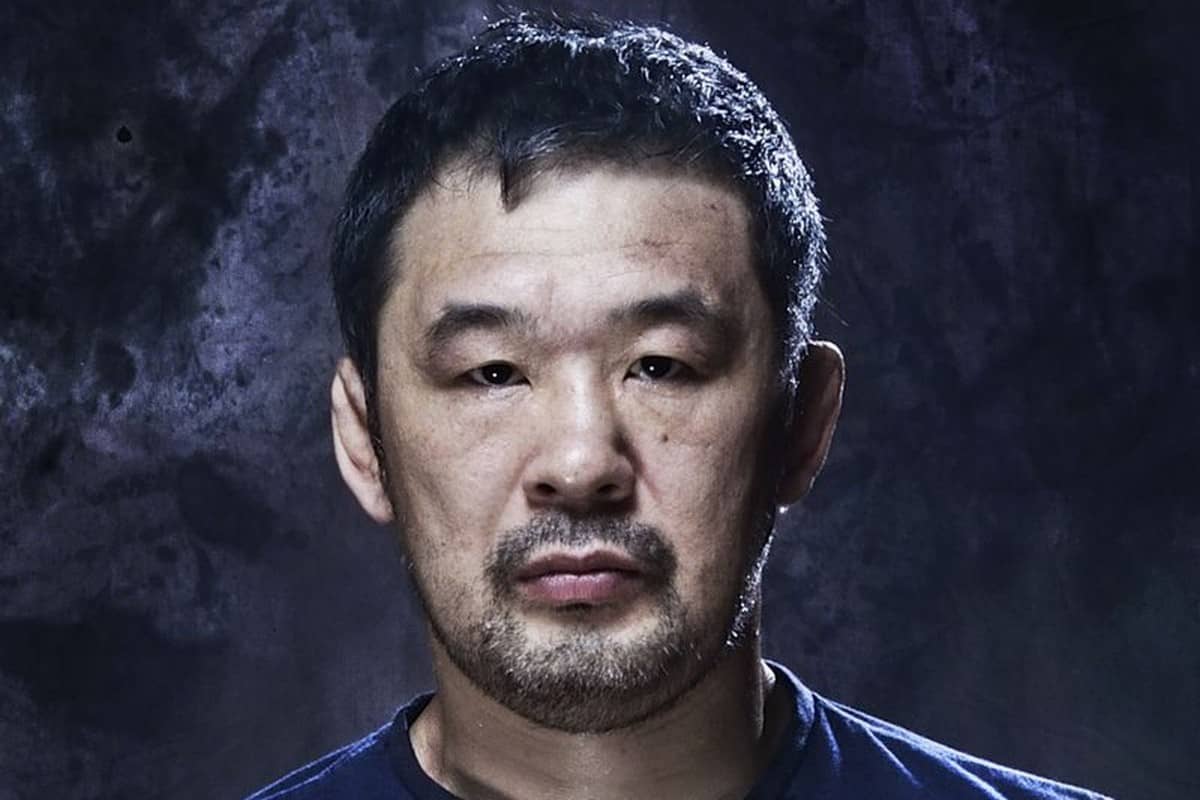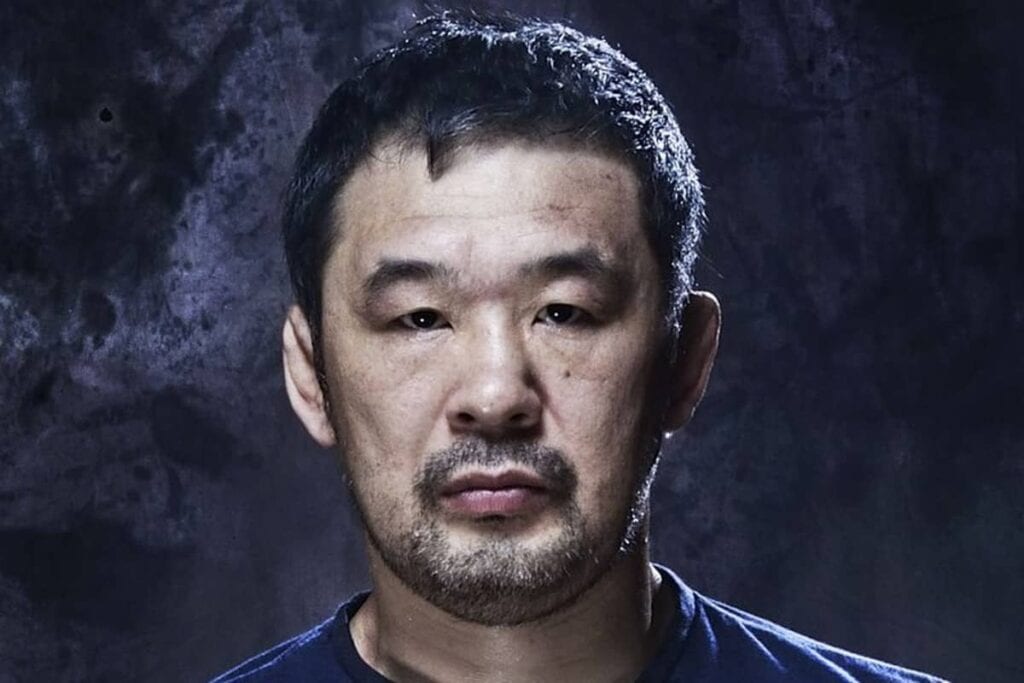 Highlights courtesy of Zombie Prophet on Twitter
Valentin Moldavsky vs Yuta Uchida #RizinFF #Rizin pic.twitter.com/mM5D6UbbzE

— ZombieProphet (@ZProphet_MMA) December 29, 2015
King Mo vs Brett McDermott #RizinFF #Rizin @BellatorMMA https://t.co/5nPkdc8m1Y

— ZombieProphet (@ZProphet_MMA) December 29, 2015
King Mo vs Brett McDermott #RizinFF #Rizin Ref Cam of the punch pic.twitter.com/AxMNjtjZxQ

— ZombieProphet (@ZProphet_MMA) December 29, 2015
Teodoras Aukštuolis vs Bruno Cappelozza #RizinFF #Rizin https://t.co/U6oUrxov4u

— ZombieProphet (@ZProphet_MMA) December 29, 2015
Dude has no idea where he's at #RizinFF #Rizin pic.twitter.com/8NHvt5ge6I

— ZombieProphet (@ZProphet_MMA) December 29, 2015
Goran Reljić vs Vadim Nemkov #RizinFF #Rizin https://t.co/2t5gHNFyxQ

— ZombieProphet (@ZProphet_MMA) December 29, 2015
Satoshi Ishii vs Jiří Procházka #RizinFF #Rizin https://t.co/QsiXlLzaDI

— ZombieProphet (@ZProphet_MMA) December 29, 2015
Kazushi Sakuraba & Shinya Aoki #RizinFF #Rizin pic.twitter.com/MIp0UvNVMu

— ZombieProphet (@ZProphet_MMA) December 29, 2015
Hideo Tokoro vs Kizaemon Saiga #RizinFF pic.twitter.com/rjuPId6yVX

— ZombieProphet (@ZProphet_MMA) December 29, 2015
AJ Matthews vs Anatoly Tokov #RizinFF looks a tiny bit suspect. looks odd the way he falls back. looks like a jump pic.twitter.com/newHGEiy8G

— ZombieProphet (@ZProphet_MMA) December 29, 2015
Happy Fedor #RizinFF pic.twitter.com/Zns9E5sekU

— ZombieProphet (@ZProphet_MMA) December 29, 2015
Kazuyuki Miyata vs Hinata Watanabe #RizinFF pic.twitter.com/Z9uXzl9E8f

— ZombieProphet (@ZProphet_MMA) December 29, 2015
Akiyo Nishiura vs Kawabe Hiroya #RizinFF #Krush! #K1 KO pic.twitter.com/O0Due7SSVL

— ZombieProphet (@ZProphet_MMA) December 29, 2015
Yuki Motoya vs Felipe Efrain #RizinFF pic.twitter.com/EsIJ4cHR0T

— ZombieProphet (@ZProphet_MMA) December 29, 2015
Carlos Toyota vs Kirill Sidelnikov #RizinFF pic.twitter.com/5id95InP9d

— ZombieProphet (@ZProphet_MMA) December 29, 2015
Tsuyoshi Kosaka vs James Thompson #RizinFF https://t.co/yalHBxV1Xs

— ZombieProphet (@ZProphet_MMA) December 29, 2015
@TheAntJimmyShow pic.twitter.com/0l3ySMlr4Z

— ZombieProphet (@ZProphet_MMA) December 29, 2015