Video Of Quinton Jackson Prank Calling Donald Cerrone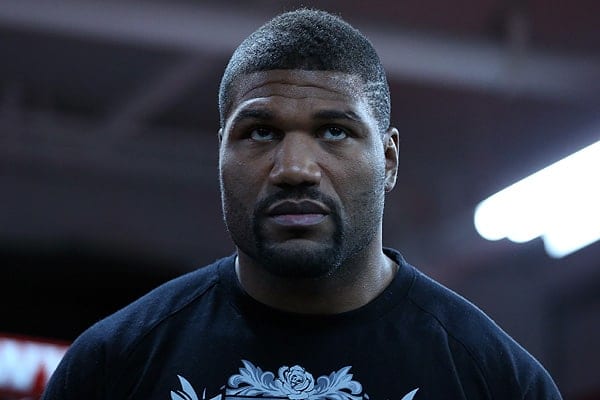 Former UFC light heavyweight champion Quinton "Rampage" Jackson continues with his phone call frenzy after his drunken conversation with Ariel Helwani went viral a few week's ago. Jackson got bored recently while live streaming with his fans on Twitch and decided to call up an old friend in title contender Donald Cerrone.
Jackson called up Cerrone, and they shot the breeze about various topics such as Cerrone's next scheduled fight and other topics. Cerrone (28-6, 1NC) is scheduled to have the biggest fight of his life against Rafael dos Anjos at UFC on FOX 17.
The highlight of the video was when Jackson asked him if he liked dragons. Jackson asked the same question to Rashad Evans during his last prank call as well. These prank calls are starting to become a trend with Jackson.
You can check it out here:
Jackson is still stuck in court battles over his Bellator contract, currently preventing him from fighting in the UFC.
UFC on FOX 17 takes place from the Amway Center in Orlando on Dec. 19 and will mark the final event of the year for the promotion.