Video: Matt Mitrione's Grotesquely Swollen Eye Is Disgusting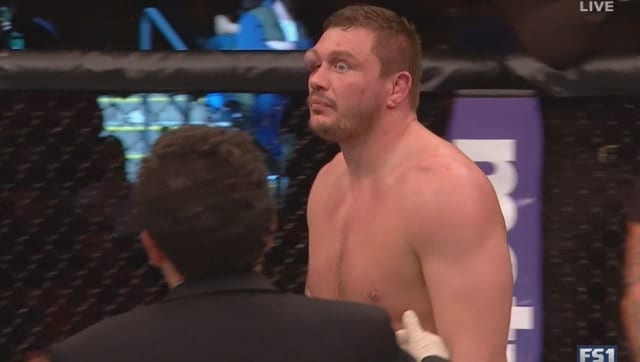 A devastating contract-ending TKO loss after two eyepokes wasn't the only thing that Travis Browne left Matt Mitrione at UFC Boston last night…
Heavyweight Matt Mitrione was looking for a big win as his contract expired against Travis Browne on the main card of last night's (January 17, 2016) UFC Fight Night 81 from the TD Garden in Boston, Massachusetts, but instead he got something quite a bit more undesirable.
Appearing to control the earlygoing with his quick hands and footwork, a brutal eyepoke from Browne's pinkie finger caused a temporary halt to the bout to let 'Meathead' recover. He did, but a second and worse eyepoke, this time from Browne's thumb, caused another break as Mitrione's right eye appeared to be visibly affected and swollen despite no point being taken from Browne.
Browne seemed to capitalize from that point on, nailing a slowing Mitrione with a huge shot on his eye before picking him up in a huge slam to open the floodgates for a barrage of ground and pound that eventually earned 'Hapa' a TKO win. But that wasn't all that Mitrione came out of the bout with, as he suffered a strange injury that immediately had the Internet abuzz.
Read on to the next page to see more of what happened to 'Meathead' in Boston.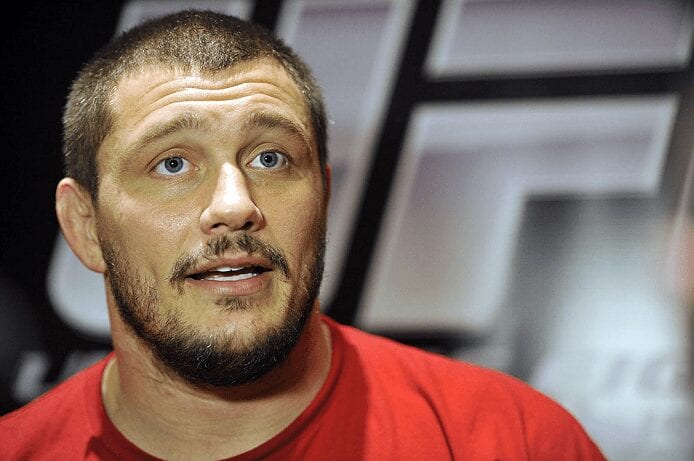 After eating many punches and elbows on the ground, Mitrione's poked eye turned into a disgusting spectacle after swelling up grotesquely. It's not for the squeamish, so check it out here: