Video: Lyoto Machida Unleashes Primal Scream At UFC Sao Paulo Faceoff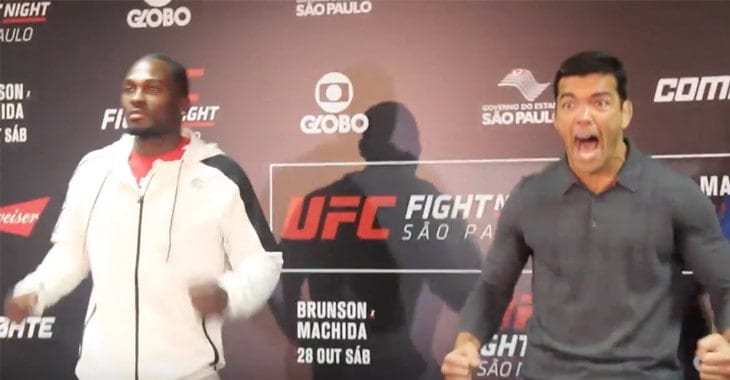 Lyoto Machida is excited to get back into the Octagon. Very excited.
After serving an 18-month USADA suspension for using banned substance DHEA, Machida will finally return to the Octagon when he faces Derek Brunson in the main event of this weekend's (Sat., October 28, 2017) UFC Fight Night 119 from Ginásio do Ibirapuera in Sao Paulo, Brazil.
The former light heavyweight champion is looking to reinsert himself into the middleweight title picture against the veteran Brunson. The two met up at today's UFC Sao Paulo media day, and afterward, Machida unleashed a scream that may have simply been a release of all the pent-up aggression he's been building over the last year-and-a-half.
Check it out courtesy of MMAFighting.com right here: