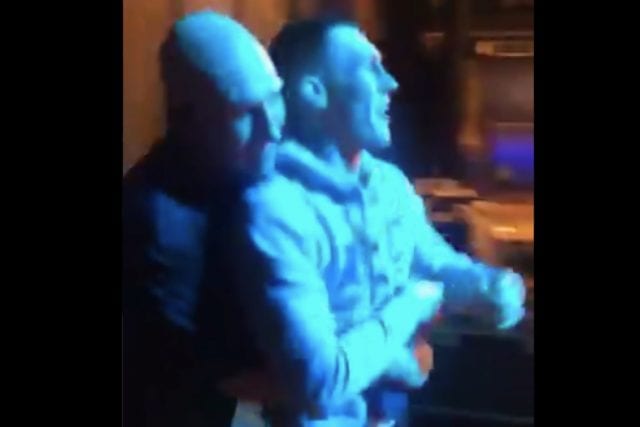 Darren Till will meet Jorge Masvidal in the main event of tomorrow's (Sat., March 16, 2019) UFC on ESPN+ 5 from the O2 Arena in London, England.
But it was his burgeoning rivalry with rising personality Ben Askren that took center stage in the UK today. After his controversial submission win over Robbie Lawler at March 2's UFC 235, "Funky" said he was headed to London to call out the Till vs. Masvidal winner.
It seems like he won't need to call out hometown favorite Till, however, because "The Gorilla" came looking for him. Askren was hosting a fan Q&A in London today when Till came storming in with a few choice words and a pair of middle fingers. UFC security had to escort him out.
Watch the wild scene from the UFC here:
Till and Askren have been going back-and-forth on social media for some time now. Askren has repeatedly had Till's name among his many callouts. In turn, the Liverpudlian has come out with some creative insults of his own.
Although Lawler and Dana White said they would run the Askren fight back due to its controversial ending, 'Funky' wants nothing to do with it. He made the trip to London and the rivalry with Till has a bit of heat behind it. The UFC may have no choice but to book the fight if and when Till wins tomorrow.
This looks like a rivalry to watch, and today's events may have sent its hype into the stratosphere. Stay tuned.
If you enjoyed this story, please share it on social media!