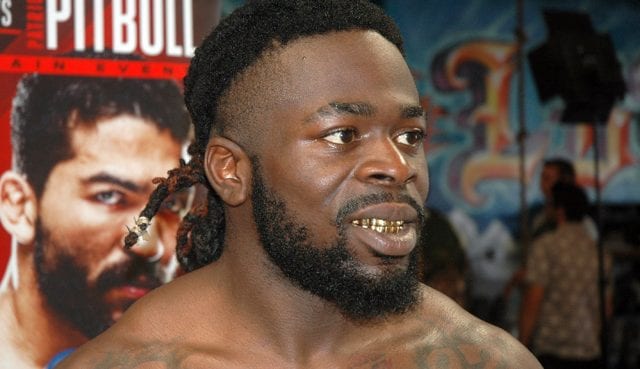 The son of the late, great Kevin "Kimbo Slice" Ferguson, Kevin "Baby Slice" Ferguson looked to pick up a win at lightweight on the main card of tonight's (Fri., October 12, 2018) Bellator 207 from the Mohegan Sun Arena in Uncasville, Connecticut.
He met the debuting Corey Browning. Ferguson was a massive -905 favorite according to some odds. Browning must not have gotten that message.
The fight was a great one from the start. The back-and-forth first round saw both men have their moments with some good scrambles. "Baby Slice" went for a choke but had to give it up. Browning ended the round landing some huge elbows on the fence.
But the second round was where the fight's true action picked up. Browning dropped Slice with a solid right hand, only to see him reverse. Ferguson nearly ended the fight via arm-triangle. However, Browning refused to give up and poured on a torrent of ground and pound to get the TKO stoppage.
Many called it a questionable stoppage online, yet 'Baby Slice' was actually taken out on a stretcher. It was reportedly for precautionary measures. It was a concerning scene nonetheless. Watch it here:
#babyslice getting carted off #Bellator207 pic.twitter.com/Yn0Xk0oF73

— JonnyShertz (@Jonny_Shertz) October 13, 2018