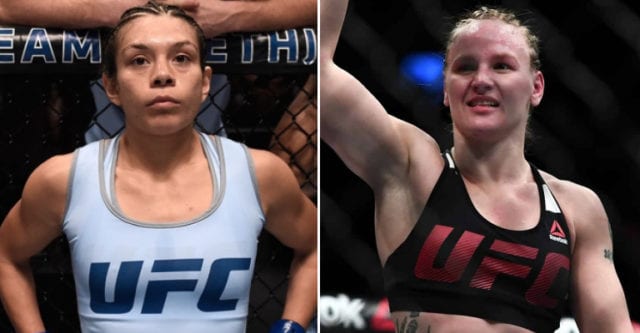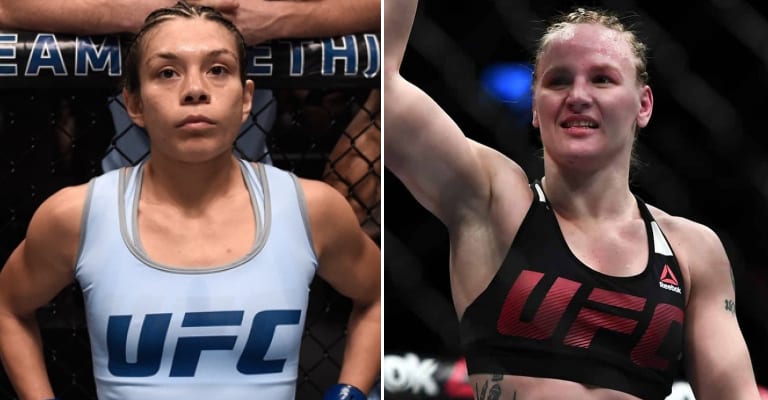 Valentina Shevchenko is making herself right at home in her new weight class after dropping to flyweight from bantamweight.
The UFC's flyweight division is newly created and only recently had it's champion crowned in late 2017. Nicco Montaño won The Ultimate Fighter 26 and defeated Roxanne Modafferi to win the title, however she managed to do so with just a 3-2 professional MMA record.
Now, Shevchenko is losing patience in waiting for a title shot, and had some harsh words for the newly crowned champion, insisting she defend the belt or vacate it:
"Not yet, we are not at that point [Montano vacating the title], but I think it would be very right to do things like this because if you are not ready to fight, if you don't want to fight, you have to leave the belt — you cannot hold it."

"If you are feeling that you have health issues and you cannot fight for a long time you just have to leave it. When you come back you have a right to fight for this belt again. It's not the right thing to just hold [the belt] and say it's mine forever. Either you are fighting and defending or you should step out."
Shevchenko says she signed on to fight Montaño for the flyweight title on July 28 in Calgary, however Montaño took to social media shortly thereafter to announce she is recovering from a recent tonsillectomy and likely won't be fighting until after the Calgary card.
Shevchenko was earnest in her assessment of the situation, saying Montaño appears to be avoiding her in an effort to keep her belt:
"Yes, I feel a bit like she is [avoiding me], but I also think it could be her strategy. I don't know if they have approached her for a date at the end of the summer, if not maybe she will accept it, but nobody can be sure if she will be fighting by then. Maybe at the very last second she could say that she still has some kind of injury and she cannot fight. Maybe it will happen, so I will continue to do my job and keep training."
If you enjoyed this story, please share it on social media!