No more fight footage, unless you pay a monthly subscription…
Since the takeover of the UFC by WME-IMG in 2016, many changes have taken place. Among some of the more controversial alterations are the dishing out of multiple interim titles, and the unceremonious sacking of Mike Goldberg. After 20 years with the promotion, Goldberg was canned from the commentary position without even a thank you. Obviously fans were upset, as Goldberg had become part of the MMA landscape. Making things worse, 'Goldie' would later reveal he wasn't even contacted by the UFC regarding his termination.
Purging fighters like Lorenz Larkin and Misha Cirkunov adds to the current feeling of unrest. According to renowned striking coach Brandon 'Six Gun' Gibson, the promotion is also tightening the purse strings on fight footage. That's right, top MMA coaches have been denied access to fight tapes for studying. Since fighting has been a sport, watching and studying fight footage has been an essential part of formulating and planning for coaches.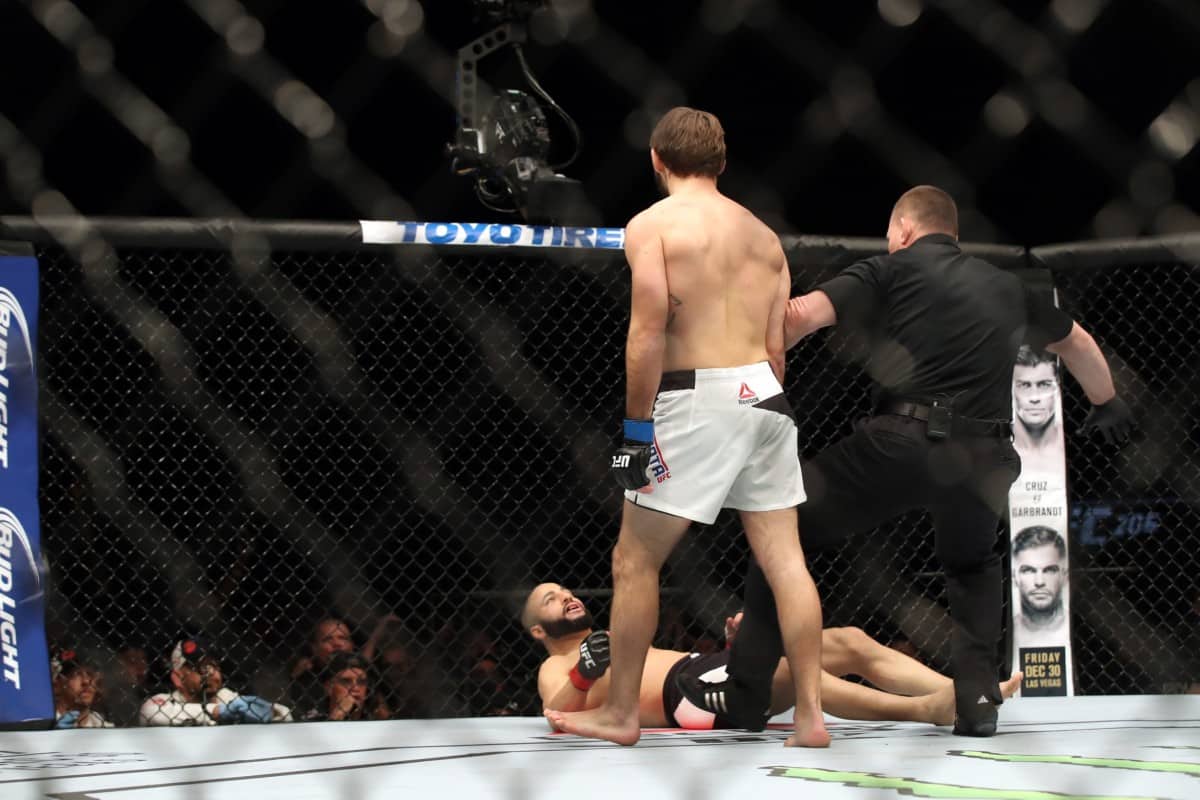 One of Gibson's Many Students, Lando Vannata KO's John Makdessi
Taking to Twitter to announce the news, Gibson seems frustrated, pointing out the UFC has suggested coaches use Fight Pass as a source for footage. Paid subscriptions only, of course:
Could you imagine if the NFL told their coaches to just DVR whatever games they want to study? Film study leads to better fights & finishes.

— Brandon Gibson (@SixGunGibson) February 14, 2017
I already have a Fight Pass subscription, the problem is that Fight Pass isn't a good way to study. No slow mode, its a pain to rewind, etc

— Brandon Gibson (@SixGunGibson) February 15, 2017
Wow…
Seemingly unashamed, the new UFC owners are taking the promotion in a strange direction. Albeit well within their prerogative to do so, it's nonetheless frustrating, to say the least.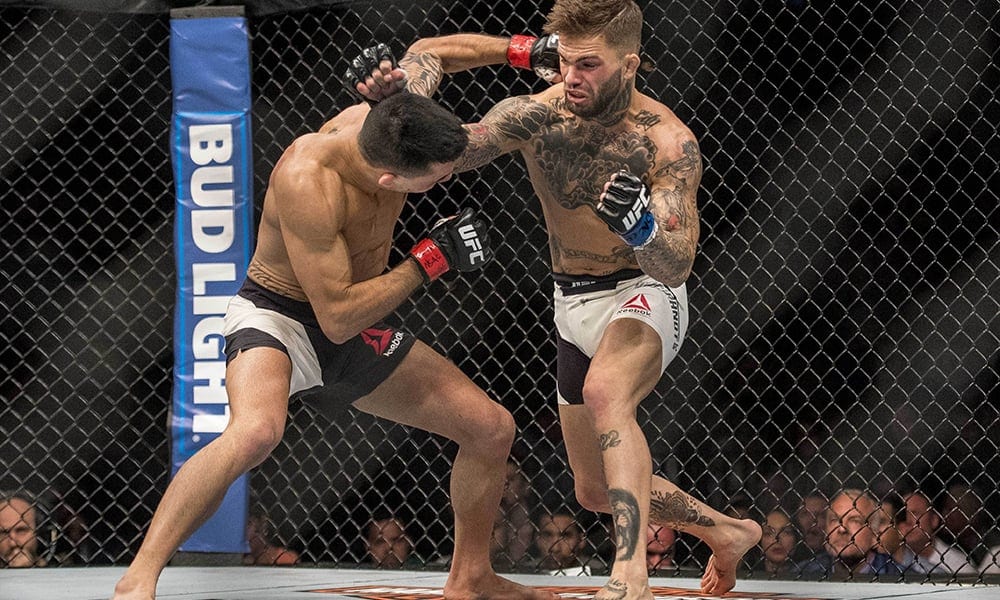 Ramifications
Judging by what Gibson says, Fight Pass is simply not a sufficient source for footage to study. Having trained Cody Garbrandt, Lando Vannata, Jon Jones, Donald Cerrone and Carlos Condit, to name a few, Gibson is rapidly growing in to one of the sport's most respected coaches. Forming part of the elite Jackson-Wink coaching team, Gibson's studying of fight tapes forms a huge part of their gameplans.
Hopefully the UFC redacts this restriction, otherwise it could actually impact fighter's performances in the octagon.