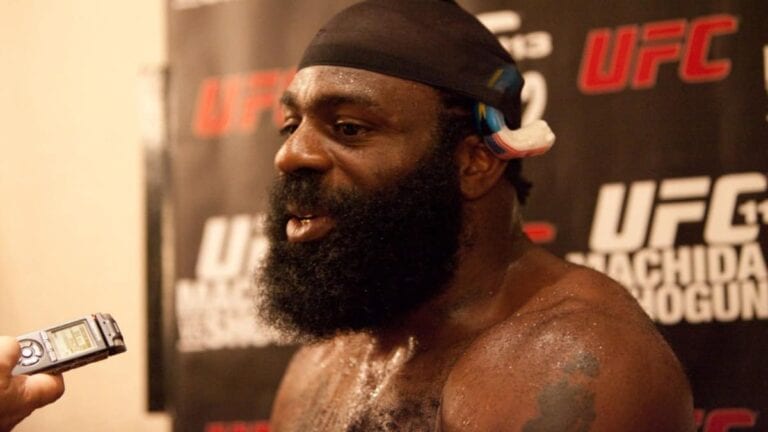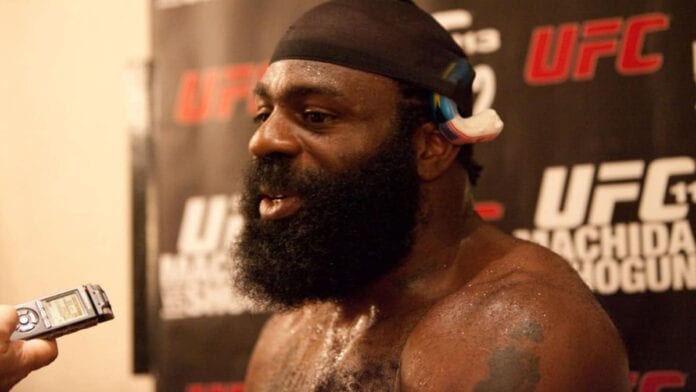 The MMA world was turned upside down last night when news broke that Bellator heavyweight and fan favorite Kimbo Slice had tragically passed away at the age of 42 after being admitted to a hospital in his hometown of Coral Springs, Florida earlier that day.
The man officially named Kevin Ferguson who went by Kimbo Slice apparently passed away due to heart failure according to a report from The Orlando Sentinel, and it obviously left a big hole the size of Slice's larger-than-life persona in the entire mixed martial arts community.
Not surprisingly, a large contingent of fighters, promoters, fan, teammates, and anyone mildly associated to MMA voiced their support for those close to Slice and their remembrances of what he had done for fighting, and the UFC, where Slice spent a part of his MMA career was a part of this emotional outpouring.
They released an official statement their website on his sad and untimely passing, noting that Slice had been nothing but a professional during his time on The Ultimate Fighter (TUF) 10:
"UFC is saddened to learn of the passing of Kevin Ferguson, known to fans around the world as Kimbo Slice.
Slice will forever be a part of UFC history as a contestant on season 10 of The Ultimate Fighter in 2009, and for having fought twice inside the Octagon at The Ultimate Fighter Finale and UFC 113. He carried himself as a true professional during his time in our organization.
While he will never be forgotten for his fighting style and transcendent image, Slice will also be remembered for his warm personality and commitment to his family and friends.
UFC offers its sincere condolences to Slice's family, friends and teammates at American Top Team.""
UFC President Dana White also voiced his support by posting a photo of Slice online:
RIP Kimbo pic.twitter.com/Q4kZ4xhff8

— Dana White (@danawhite) June 7, 2016
After building up a controversial yet attention-grabbing reputation for his now-infamous YouTube backyard brawls some 10 years ago, Slice was a contestant on the tenth season of The Ultimate Fighter (TUF) following a run in smaller MMA promotion EliteXC. Slice lost in the first round of the competition to eventual winner Roy Nelson, but rebounded to beat veteran Houston Alexander in the shows' finale on December 5, 2009. Slice was eventually released after he lost to Matt Matrione by TKO in the second round of their bout the following May.
Most recently, Slice ha returned to MMA and gained fame and notoriety as the biggest draw in Bellator MMA, where his co-main event bout with fellow street fighter Dada 5000 drew a record number of viewers, it wasn't without its question marks or controversy, however.
Regardless, none of that matters now, as the combat sports world will remember Slice as a polarizing, unique character who undoubtedly drew countless new viewers to the sport and left it all too soon.