Heading into this weekend's (Sat., July 25, 2015) UFC on FOX 15 from the United Center in Chicago, Illinois, the promotion rolls on tonight with the second episode of their Embedded v-log series centering on the event.
Women's bantamweight Jessica "Evil" Eye will seek to score by far the biggest win of her MMA career when she faces off with former title contender Miesha Tate, and she finalizes her preparation while reflecting on her mindset., which appears to be quite intense. Meanwhile, 'Cupcake' prepares in much calmer fashion by packing up to head to Chicago, where she first won the Strikeforce women's bantamweight championship. She discusses her famous namesake before heading out.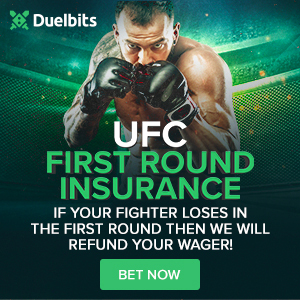 Bantamweight champion T.J. Dillashaw makes his way to the airport to with his wife, arriving in Chicago to train with his famous trainer Duane 'Bang' Ludwig.
Brazilian lightweight Edson Barboza arrives, talking about eating the world famous pizza native to Chicago. He signs autographs before finalizing his training for his bout against the rising Paul Felder with the new UFC Reebok gear, of which he's happy about. Felder arrives and checks his weight, deeming it on point.
Dillashaw's archrival Renan Barao arrives at the airport after a long and tiring trip. The former champion declares that he was a lighter for this fight in an effort to avoid any problems with the weight cut. Barao checks his weight at the hotel and is about 11 pounds over the bantamweight limit of 135 pounds.
Back to Dillashaw, the champ talks about his nutrition plan for his own weight cut, noting that he's used to way more food due to the amount he exercises. He and 'Bang' watch a replay of his shocking win over Barao at May 2014's UFC 173, and then the two sharpen up their mental focus for the rematch as Dillashaw signs autographs.
Watch the full episode above.