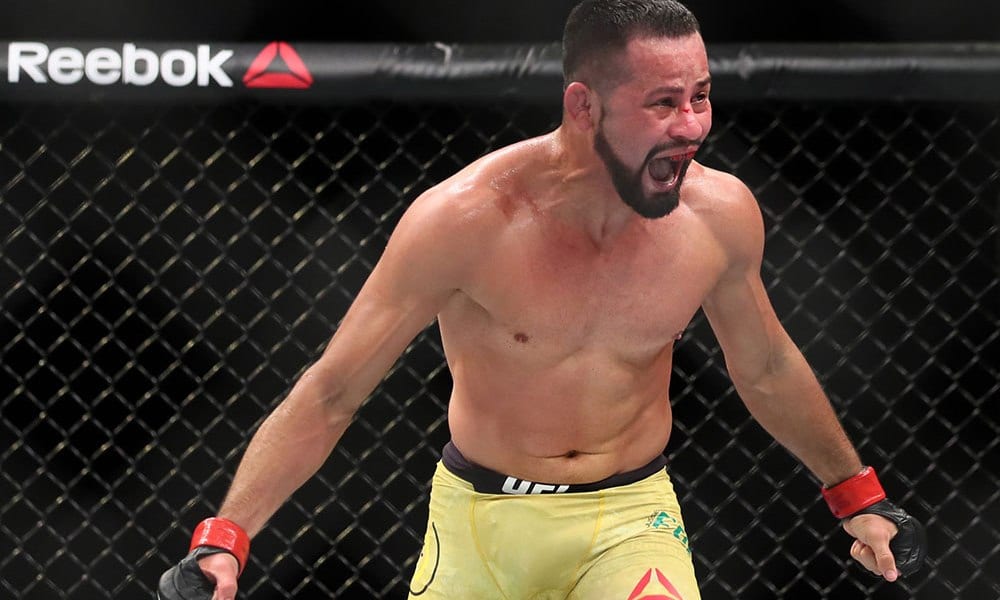 A flyweight bout with significant title implications is up next when Jussier Formiga meets Deiveson Figueiredo on the UFC Nashville main card.
As always, LowkickMMA has you covered with all the results from UFC on ESPN+ 6 as they happen.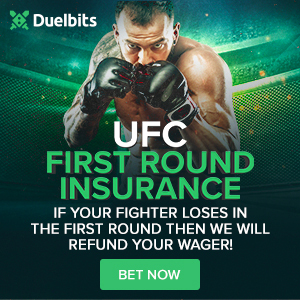 Formiga (22-5) will look for his fourth straight win in Music City. The 33-year-old most recently defeated Sergio Pettis at UFC 229. As for Figueiredo (15-0). The Brazilian has rolled of four quick wins since joining the UFC. He will look to continue his assault on the flyweight division on Saturday night.
Round One
Both men take to the center of the cage. Figueiredo pumps his jab. Formiga throws a swooping head kick that misses. Both men seem to be feeling one another out here. Formiga chops at Figueiredo's leg. Formiga lands a right cross. Figueiredo throws a spinning back kick that misses but he manages to close the distance. Formiga uses his footwork and evades. He shoots a takedown and lands it. He ends up in Figueiredo's guard but manages to get into half guard. Figueiredo explodes and gets back to his feet, although Formiga still has his hands around his waist. 30 seconds left in the round. He drags Figueiredo to the ground and unloads some ground and pound as the round ends.
Round Two
Formiga takes to the center with a quickness. He lands a leg kick to boot. Figueiredo lunges in with a left hand and misses badly. He lands an elbow and a jab to the body. Formiga follows with a couple of hard leg kicks. He trips Figueiredo and ends up in his guard once again. Figueiredo is landing some hard elbows from the bottom. Not too much offense coming from Formiga on top. Two minutes left to go in round two. Formiga lands a left hand that bounces Figueiredo's head off the canvas. Figueiredo splits Formiga open with a slashing elbow. He is opened up badly. The fighters battle for position as the round ends.
Round Three
The final round starts with Figueiredo throwing a left hand. He blasts a straight left again, he lands an uppercut. The men clinch in the center of the cage and Formiga lands a sneaky elbow. Figueiredo stumbles into the cage. The canvas appears to be slippery with blood and sweet. Formiga is moving laterally, trying to stay out of harm's way as Figueiredo is head hunting. Formiga closes the distance and scores a takedown. He ends up in half guard and begins to stall. He steps over into mount easily and continues to kill time. Figueiredo explodes nicely and gets back to his feet. He presses forward looking for the knockout. 30 seconds left in the fight. Formiga attempts a spinning back fist that misses. The fight is over.
Jussier Formiga defeats Deiveson Figueiredo via unanimous decision (30-27, 29-28, 29-28)