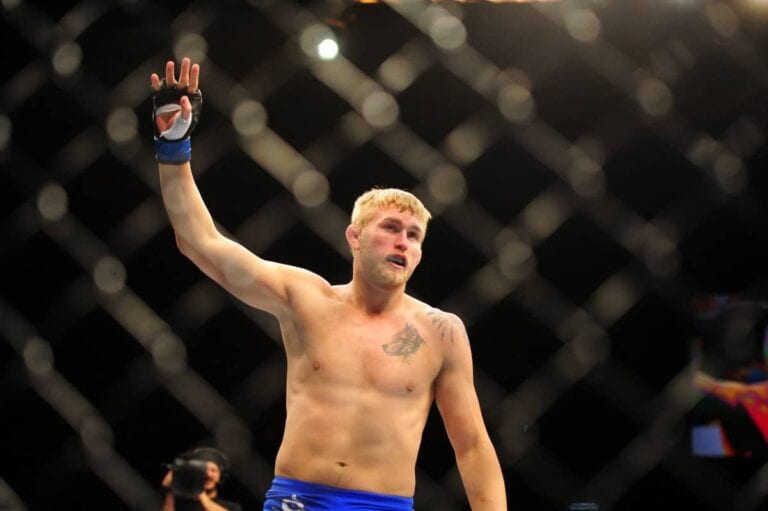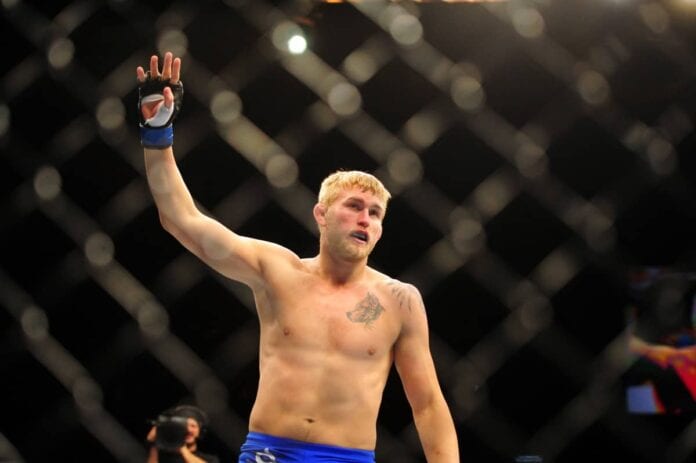 Alexander Gustafsson vs. Anthony Johnson:
Mike Drahota:
This blockbuster bout that should decide the next contender to UFC light heavyweight champion Jon Jones' title is an absolutely pivotal one that has Stockholm fans ready to explode at the Tele2 Arena tomorrow night. It's clear that "Rumble" has looked the best of his career after quitting his ludicrous weight cuts down to middleweight and even welterweight. His UFC 172 win over Phil Davis was a sight to behold, and Johnson is truly an elite light heavyweight. But he's never faced one on the level of Gustafsson, a highly motivated fighter hell-bent on defeating Jones after taking him to the limit at UFC 165 in 2013. I expect "The Mauler" to use his reach, speed, and footwork to largely stay out of range of "Rumble's" power. Gustafsson by decision.
Rory Kernaghan:
Alexander Gustafsson takes on Anthony Johnson for the big prize of a shot at Jon Jones, and does so in front of a home crowd. I feel like the technical advantages held by Gus far outweigh the somewhat power-based advantages held by "AJ". "Rumble" can bang, and there's no doubt in my mind that a big punch could get through, but you need more than that to compete at this level. I expect Gustafsson to wear down Johnson with long straight punches, before sinking in a fight ending choke. 'Gus' by submission in round three.
Mike Henken:
Johnson has had a resurgence of late since returning to the UFC's light heavyweight division in 2014, scoring a decision over Phil Davis and obliterating Antonio Rogerio Nogueira. Johnson is also currently riding an eight-fight win streak. "Rumble" is known for his devastating power in both his hands and his feet, and showed great defensive wrestling against Davis, a former NCAA national champion. However, he is taking on Gustafsson in "The Mauler's" home of Stockholm, Sweden. Both men are great strikers and that is where I believe the fight will play out, but "Gus" is more fluent with great footwork, movement, and hand speed. If "The Mauler" can pick apart "Rumble" from the outside and avoid the power shots, I see him winning this one and getting his long awaited rematch with Jones. Johnson has also had cardio problems in the past, which could play into "The Mauler's" favor if "Rumble" is not in top shape. Gustafsson by unanimous decision.
Gegard Mousasi vs. Dan Henderson:
Mike Drahota:
To be honest, I'm a huge "Hendo" fan, but I'm just not sure why he is still fighting the best in the world. He has one single win since 2011, and he's noticeably slowed down since testosterone-replacement therapy was banned in early 2014. He relies far too much on his thunderous right hand, and Mousasi is simply the much more well-rounded, technical, and diverse fighter. "Hendo" is also back at middleweight after getting destroyed at 205 pounds, and that extra weight cut could further affect him. My pick is Mousasi via second round submission.
Rory Kernaghan:
Aging veteran Dan Henderson has been there and done it, but may find himself pushing it one fight too far in Sweden. The much younger, more technical and hungrier fighter is clearly Gegard Mousasi, and he has dispatched of younger, hungrier and more powerful opponents than "Desperate Dan" in the past. Look for a tired Hendo to scrape it to the bell, but only through sheer grit. "Dreamcatcher" by decision.
Mike Henken:
This is an interesting match-up because both men have been struggling as of late. Den Henderson is a legend of the sport, but an aging 44-year-old veteran who has lost four of his last five bouts. However, he is dropping down to middleweight, which could spark new life for "Hendo." Nonetheless, Henderson is a strong wrestler with one-punch knockout power. Mousasi is only 2-2 in the UFC, beating Ilir Latifi and Mark Munoz while getting dismantled by Lyoto Machida and "Jacare" Souza. Mousasi possesses very strong kickboxing and solid submissions. Overall, I think Henderson is way past his prime and it will show against the younger Mousasi. Then again. you can never count out the right hand of 'Hendo." Either way, I see Mousasi grabbing a unanimous decision win.
Photo Credit: Mark J. Rebilas-US PRESSWIRE