See how many UFC fighters have offered to fight Conor McGregor after Rafael dos Anjos has wthdraw from UFC 196…
With the terrible news that Rafael dos Anjos broke his foot and has withdrawn from UFC 196, a whole new set of questions now surround the March 5 pay-per-view event. Will anyone take a fight against Conor McGregor on two weeks notice, and if so, who? Well it seems there's no shortage of potentially available contenders to step in in RDA's place, but who will want to tread the ground Chad Mendes fell on at UFC 189?
Then there's the question of weight, whether there will be a title on the line, and so many other factors to consider, perhaps most pertinent for the UFC is how they'll be able to salvage the fight's PPV value. McGregor challenging for the lightweight title was huge, but still, it's bound to be a 'Notorious' lottery for whoever the UFC gives the go ahead for UFC 196.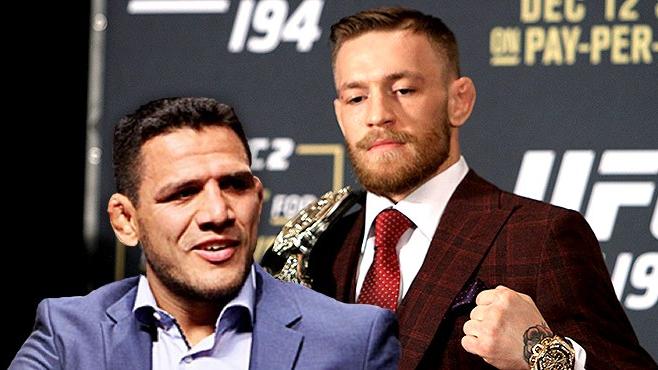 The internet has exploded with stories featuring well known fighters calling out for a crack at McGregor, and you'll see all those fight offers and more on the next page.
Next page…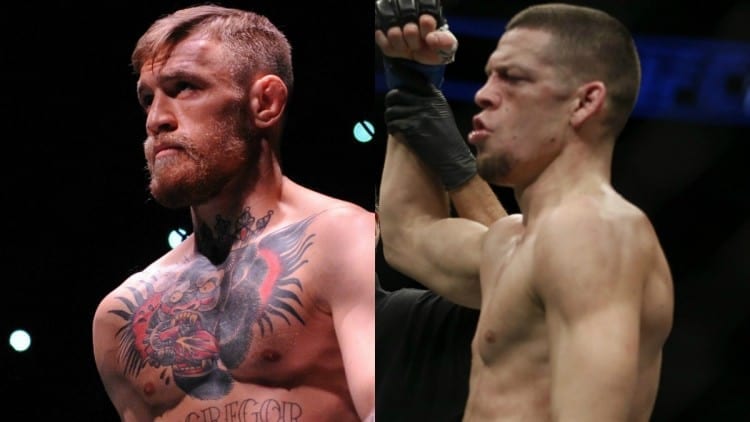 Former UFC lightweight champion Anthony Pettis and McGregor rivals Donald Cerrone and Nate Diaz have all thrown their names in the hat. Here's how they and the rest of Twitter have reacted:
Spoke to Cerrone's mgmt team this morning. They are interested in taking the fight. He's on the shortlist, for sure.

— Ariel Helwani (@arielhelwani) February 23, 2016
Just spoke to @malkikawa, @showtimepettis' manager, and he said they have reached out to the UFC this AM. They want the McGregor fight, too.

— Ariel Helwani (@arielhelwani) February 23, 2016
I'm down to throw down!!! @dukeroufus @ufc @danawhite @lorenzofertitta

— Anthony Pettis (@Showtimepettis) February 23, 2016
With dos Anjos out, the only guys I could see taking that fight on 11 days notice are Nate Diaz or Cerrone.
Probably have to be at 170 too.

— Cathal Pendred (@Pendred) February 23, 2016
If Conor fights anyone, it's gonna be Pettis or Nate Diaz. He won't risk fighting Cowboy since he's already in fight shape.

— jon (@Jon7Lt) February 23, 2016
Conor will fight at #UFC196

From what I hear you need to keep your eyes on Nate Diaz

— Jim Edwards (@MMA_Jim) February 23, 2016
A video reminded why Nate Diaz should be fighting Conor – https://t.co/EDxatVrCl0

— Tomasz J. Marciniak (@tjmarciniak) February 23, 2016
Nate Diaz on his way to ZUFFA HQ pic.twitter.com/bqUjGqH6Eq

— ZombieProphet (@ZProphet_MMA) February 23, 2016
How I reacted to RDA pulling out of the @TheNotoriousMMA fight #smh #ufc196 pic.twitter.com/iK8HE2GDyD

— Derrick Klunchoo (@d_klunchoo) February 23, 2016