UFC Fight Night Glasgow Reebok Fighter Payouts: Gunnar Nelson & Santiago Ponzinibbio Top List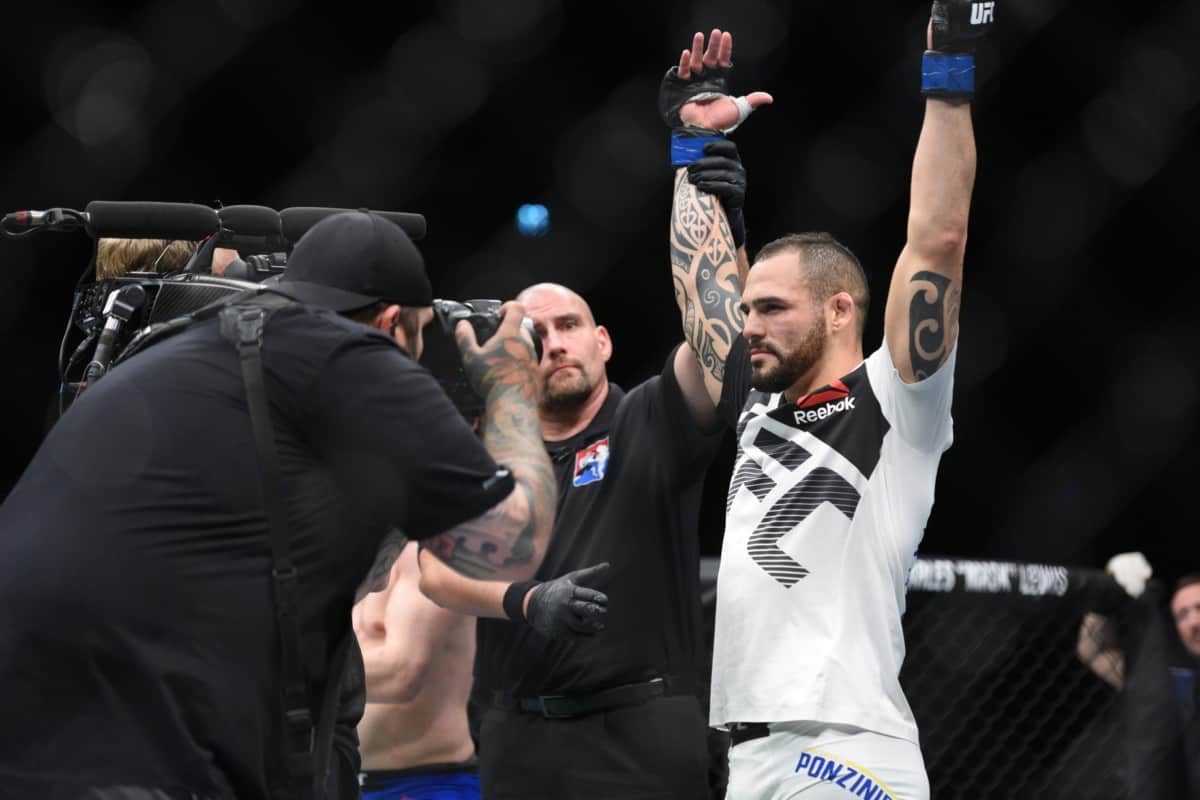 UFC Fight Night Glasgow is in the books, and now it's time for Reebok to pay the fighters their sponsorship money.
UFC Fight Night Glasgow took place on Sunday, July 16th at The SSE Hydro in Glasgow, Scotland. The preliminary bouts aired on UFC Fight Pass at noon ET and on FOX Sports 1 at 1 p.m. ET. The six bout main card aired on FOX Sports 1 at 3 p.m. ET.
A welterweight bout between Gunnar Nelson and Santiago Ponzinibbio served as the main event of the event while Joanne Calderwood vs. Cynthia Calvillo in a strawweight bout served as the co-main event. Rounding out the six bout main card was Paul Felder vs. Stevie Ray in a lightweight bout, Ryan Janes vs. Jack Marshman in a middleweight bout, Paul Craig vs. Khalil Rountree in a light heavyweight bout, and James Mulheron vs. Justin Willis in a heavyweight bout.
The full payouts include:
Santiago Ponzinibbio: $5,000 def. Gunnar Nelson: $5,000
Cynthia Calvillo: $2,500 def. Joanne Calderwood: $5,000
Paul Felder: $5,000 def. Stevie Ray: $5,000
Jack Marshman: $2,500 def. Ryan Janes: $2,500
Khalil Rountree: $2,500 def. Paul Craig: $2,500
Justin Willis: $2,500 def. James Mulheron: $2,500
Danny Roberts: $2,500 def. Bobby Nash: $2,500
Alexandre Pantoja: $2,500 def. Neil Seery: $5,000
Galore Bofando: $2,500 def. Charlie Ward: $2,500
Danny Henry: $2,500 def. Daniel Teymur: $2,500
Brett Johns: $2,500 def. Albert Morales: $2,500
Leslie Smith: $5,000 def. Amanda Lemos: $2,500