Yair Rodriguez vs. Alex Caceres:
Mike Drahota:
This hardly-ballyhooed main event is poised to deliver some potentially hard-hitting action while boosting either the rise of potential star Rodriguez or dark horse Caceres. "El Pantera" is the prohibitive favorite, and for good reason, as the Mexican phenom has looked simply spectacular in his first few UFC bouts. It could be argued that Caceres is his toughest test in the Octagon to date, and he should be looking to ground the explosive striking of Rodriguez.
That is by no means a guarantee to victory, but throwing strikes with Rodriguez is an almost sure path to defeat. I think "Bruce Leeroy" will have his moments as this bout turns into a close affair at points, but ultimately Rodriguez will pull away with his superior talent. Yair Rodriguez by decision.
Rory Kernaghan:
Rodriguez vs. Cacares presents an interesting pairing of styles. Both men are extremely unorthodox in their method of combat, but it's 'Pantera' who I see with much more of an athletic ability. So much so, I predict a whitewash early on in the fight. This isn't to say 'Bruce Leroy' isn't a great and entertaining competitor, I just feel his interest in standing with Rodriguez will be very costly. Cut and dry, first round KO for Yair Rodriguez.
Mike Henken:
Despite possibly flying under the radar, this main event could turn out to be quite an intriguing fight. Caceres, the more experienced of the two, has won back-to-back fights after dropping three straight. His experience aside, however, I just don't see "Bruce Leroy" getting the job done here. Rodriguez will likely hold the striking advantage, and should look to keep the fight at a distance where he can implement his electrifying kicks. I'm going to go with "El Pantera" by third round TKO.
Read on to the next page to see our picks for the co-main event.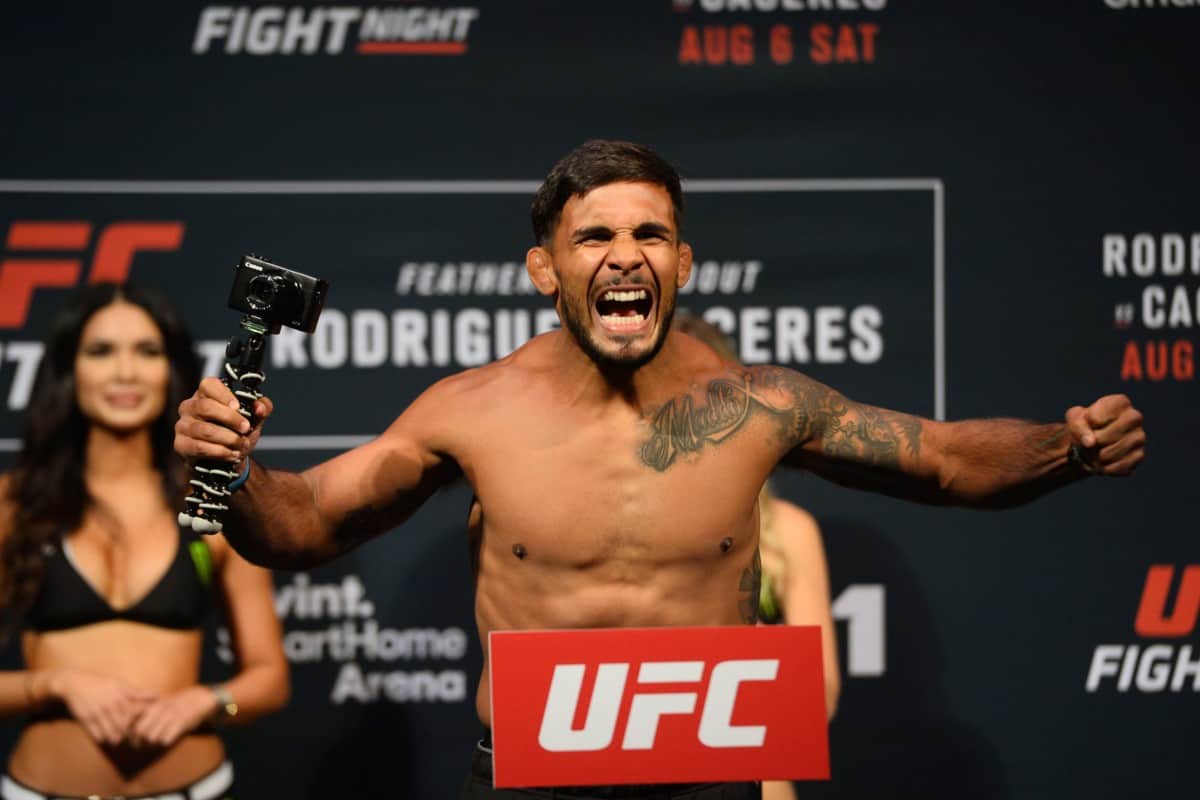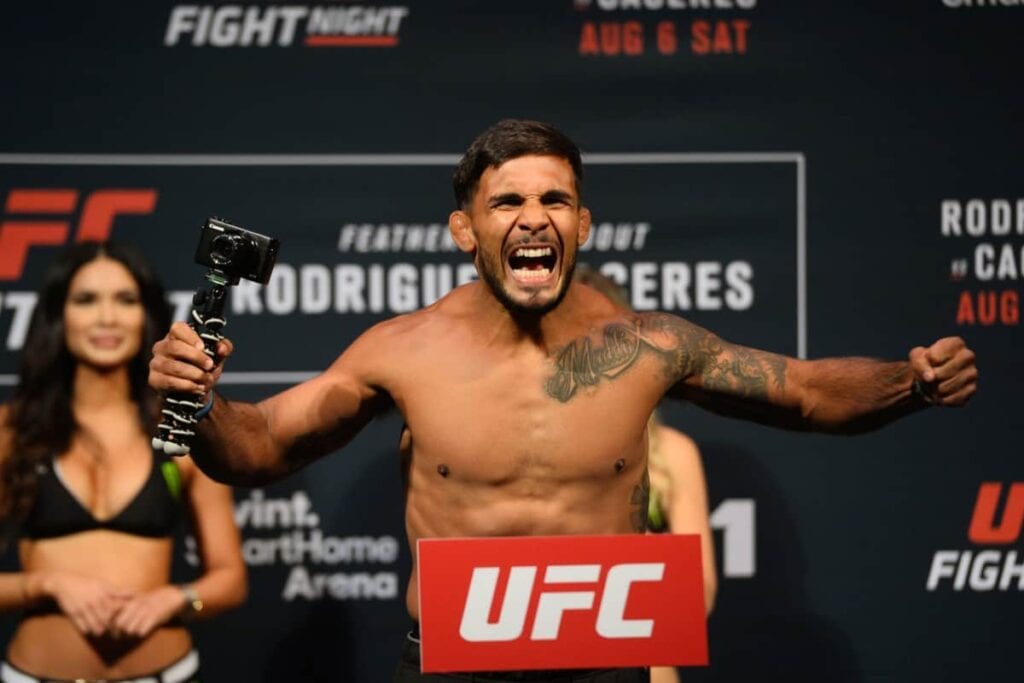 Dennis Bermudez vs. Rony Jason:
Mike Drahota:
He may have lost two out of his last three, but I don't see this co-main event bout as anything but a fight booked for the No. 8-ranked Bermudez to begin building another win streak. Jason has been out of the Octagon for a year due to a drug-related suspension, and without a victory for two years, he's been largely inconsistent when he was able to compete.
I think Bermudez should be able to use his quickly evolving striking skills to pressure the all-or-nothing Jason up against the fence for a level change, using his wrestling edge for a level change to ground the TUF Brazil veteran. From there, Bermudez should be able to soften him up with ground strikes. Bermudez by decision.
Rory Kernaghan:
Much like if this was a lemon juice drinking contest, the featherweight fight between Dennis Bermudez and Rony Jason is yet another easy pick for me. The Brazilian has seen far less high-level competition, has far less weapons in the arsenal, and hasn't won since 2014. Add in that he returns after over one year off for a failed drug test against 'The Menace' who is just starting to find his groove again, this result stinks of a decision for Bermudez.
Mike Henken:
This fight is a difficult fight for me to predict. The Brazilian jiu-jitsu black belt has won 12 of his 14 victories by way of stoppage, and could very well possess the tools to finish Bermudez, who tends to get hit often. On the contrary, Jason hasn't looked especially strong as of late, as he's been winless since March 2014. "The Menace, on the other hand, has shown improved striking skills over time in addition to his wrestling background. If he can keep his guard up and avoid submissions on the ground, I see him taking this one home. Bermudez by unanimous decision.