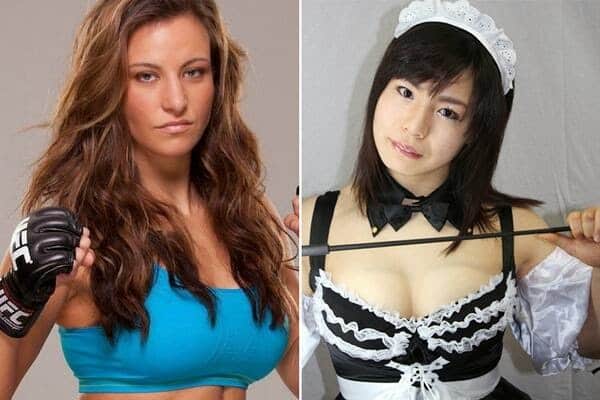 UFC Fight Night 52 will play host to a women's bantamweight battle between Rin Nakai and former Strikeforce champion Miesha Tate….
Feisty women's bantamweights Miesha Tate and Rin Nakai will collide at tomorrow's (Saturday Sept. 20th, 2014) UFC Fight Night 52. The promotion's return to Japan will take place in the legendary Saitama super arena, and is headlined by the heavyweight clash between Mark Hunt and Roy Nelson.
Nakai vs Tate is interesting for a number of reasons, and is almost made more intriguing by the fact tat Nakai is a relative unknown. The reality is that the JWMMA star is 16-0, and has a 63 percent finishing rate. This is a much more dangerous fight than most people realize for "Cupcake".
We've seen Tate in the spotlight for many years now, but she is easily most recognized for her two fights against the current queen of the division Ronda Rousey. The two had a particularly ferocious beef before their second meeting, which took place at UFC 168. Now looking to improve her streak to two, after a decision win over Liz Carmouche, "Cupcake" will have her hands full with the stocky Nakai at Fight Night 52.
Check out the UFC Fight Night 52 free fights for Miesha Tate vs Rin Nakai, and stay tuned to LowKick.com!