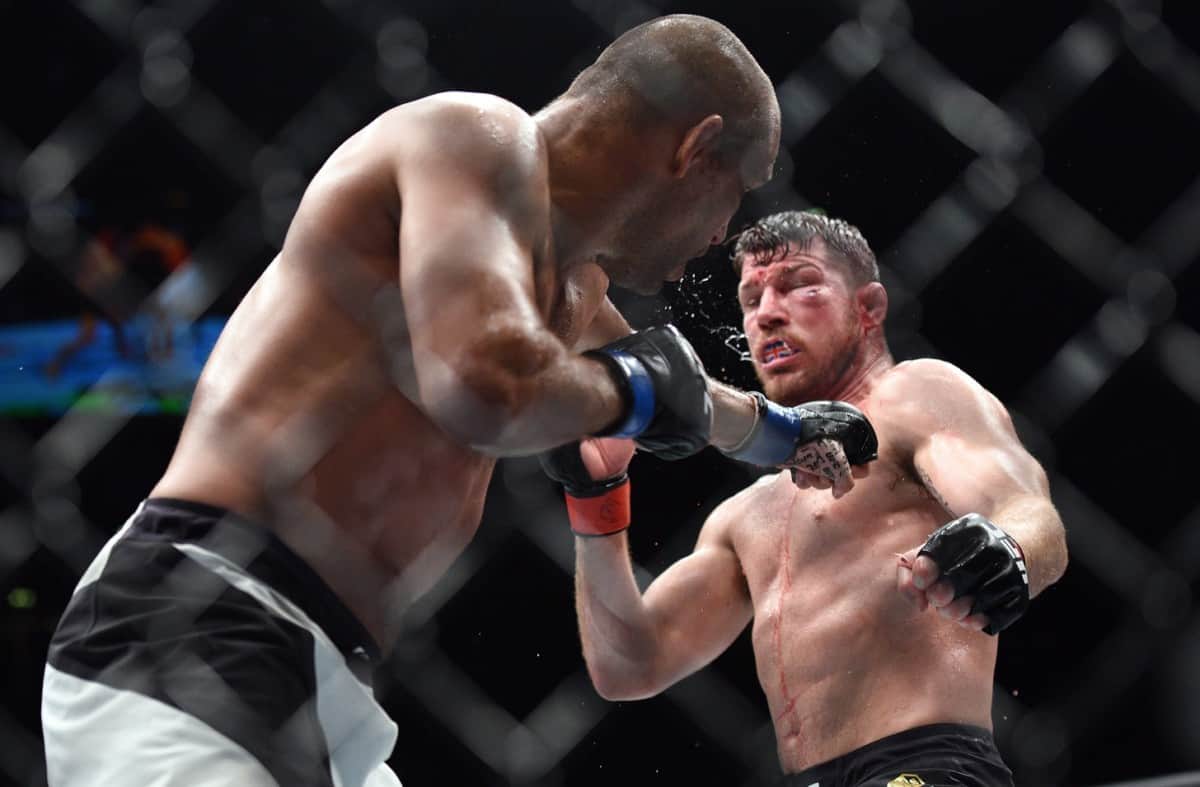 Longtime MMA star Dan Henderson officially retired after his close unanimous decision loss to Michael Bisping in the main event of last night's (Sat., October 8, 2016) UFC 204 from Manchester Arena in Manchester, England, and he did so in a style that only the heavy-hitting "Hendo" could.
A throwback to an earlier era of MMA where fighters fought to compete rather than gain social media followers, "Hendo" went out with a bang by nearly finishing champion Bisping in the same fashion in which he so iconically did at 2009's UFC 100. In the end, the 46-year-old Henderson was edged out by Bisping's far superior aggression, striking volume, and accuracy, but the two "H-Bombs" that nearly put "The Count's" lights out in the first and second round were more than enough for most Hendo fans to believe their man had done enough to win.
While that's a tough proposition to do against the champion in his home (and in a fight where he rarely pushed the action), the once-named "Hollywood" made things as dramatic as ever, and that is why he will go down as one of the most revered fighters in UFC and MMA history.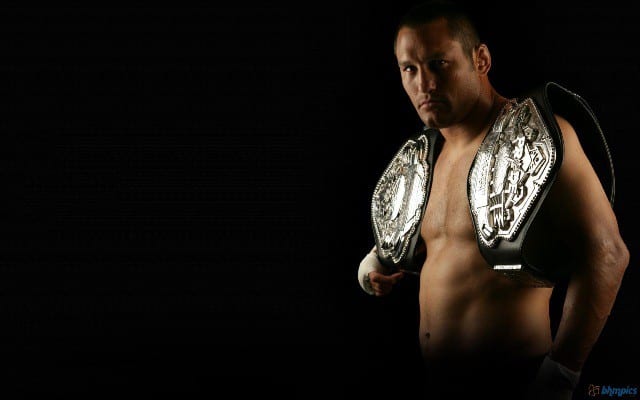 His story is a unique one. After a Greco Roman wrestling career that twice saw him compete in the Summer Olympics, Henderson first fought in the UFC in only his third MMA fight, defeating Allan Goes by decision on May 15, 1998 before outlasting Carlos Newton on the same night to win the UFC 17 Middleweight Tournament Final. After a string of six decision wins in seven bouts saw him dubbed "Decision Dan," Hendo refuted the notion by becoming "Hollywood" in Pride due to his highlight reel finishes.
There, he fought a who's who of Japanese MMA at the time, winning the welterweight championship and defeating Wanderlei Silva for the middleweight belt to become the first simultaneous two-weight champion in Pride. He remains the only man to do so.
In the Octagon, Hendo never won the one title that eluded him, falling just short against elite fighters such as Anderson Silva, Quinton 'Rampage' Jackson, and Bisping. Obviously he did etch his name into UFC history with possibly the most infamous knockout ever for his one-punch decimation of Bisping at UFC 100.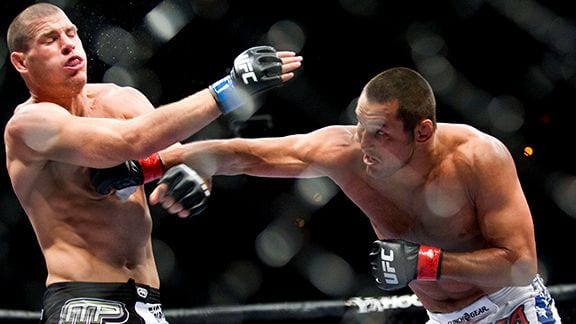 He even left for Strikeforce after a contract dispute following his historic knockout of Bisping, becoming their 205-pound champion by knocking out Rafael "Feijao" Cavalcante. Henderson then knocked out arguably the best heavyweight of all-time when he floored Fedor Emelianenko in 2011.
That was enough for the UFC to re-sign him, and his third UFC run began with a fight that many feel may be the greatest MMA bout of all-time, his classic UFC 139 war with Mauricio "Shogun" Rua. It was the kind of bouts fans came to love and respect from Henderson.
That fight lead to a light heavyweight champion to dominant then-champ Jon Jones, but the bout never happened when Henderson injured his knee and 'Bones' refused to fight anyone else on short notice, leading to the the promotion's first ever cancellation of an event with UFC 151.
Hendo never seemed to quite bounce back from the over yearlong layoff that resulted, dropping narrow, uninspired split decisions to Lyoto Machida and Rashad Evans in 2013 before he was knocked out by the almost superhuman force of TRT-era Vitor Belfort (yes, it also deserves to be noted that Henderson was a pioneer of sorts of TRT use in MMA, being one of the first to secure a therapeutic use exemption (TUE) for the treatment).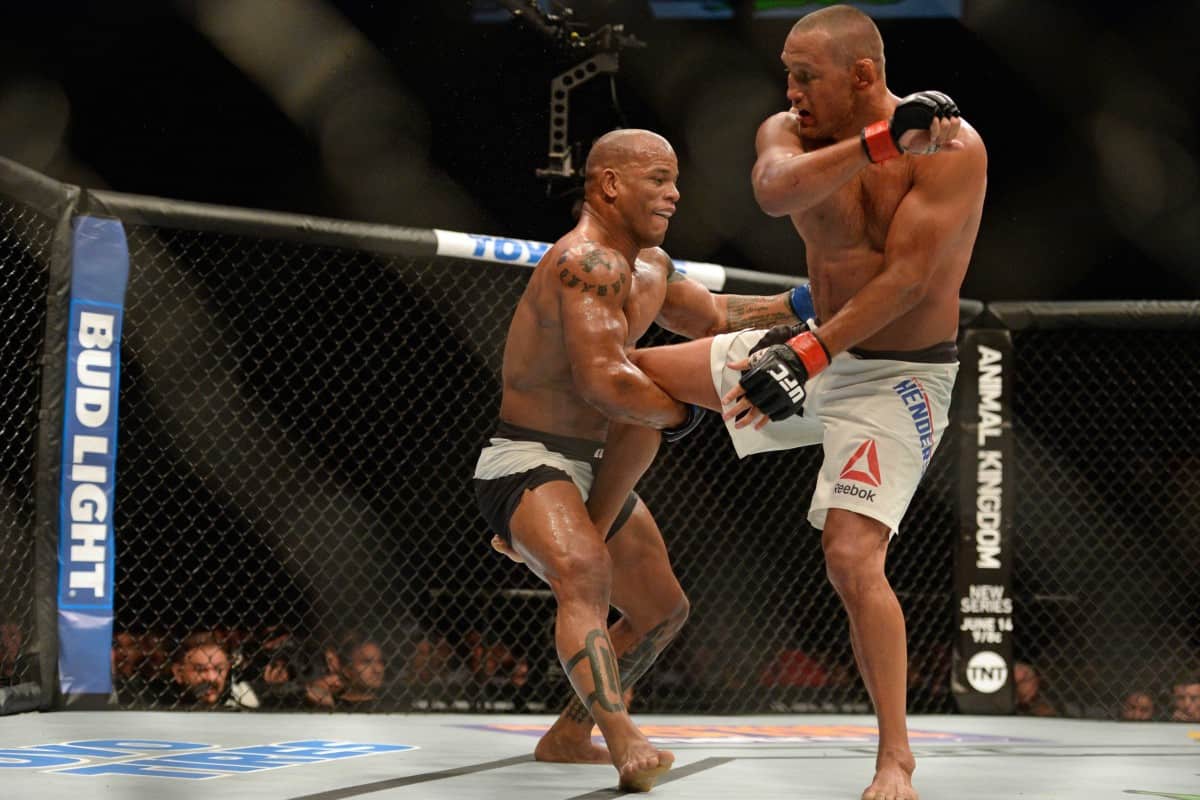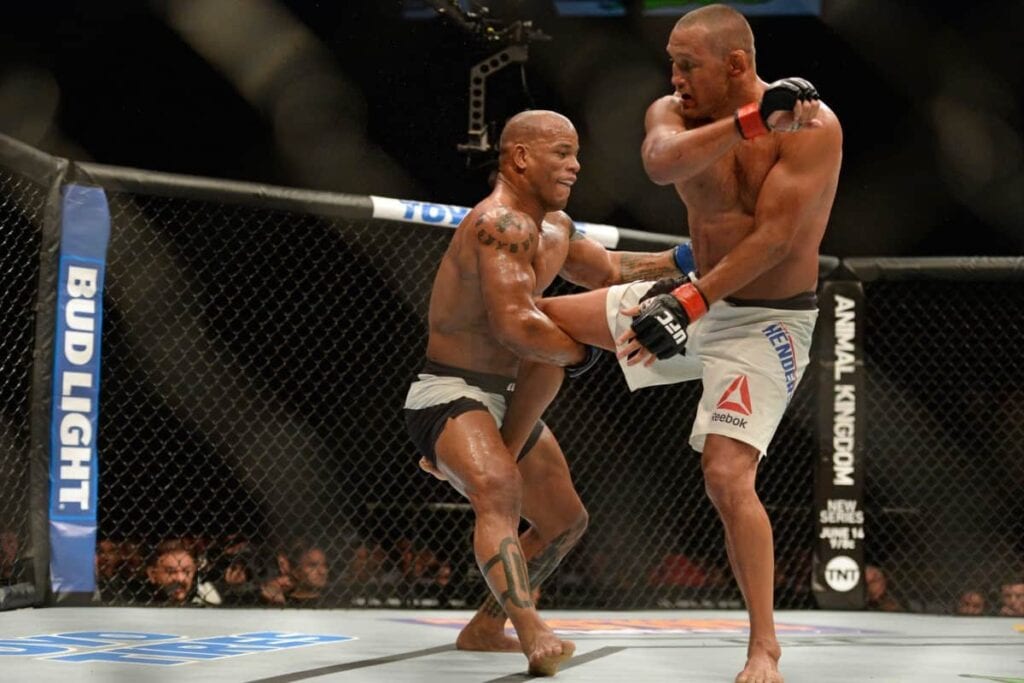 His UFC run ended with seven losses in his last 10 bouts, but any MMA fan couldn't help but forget all about those when Henderson rallied to knock out Hector Lombard with, of all things, a back-elbow, head kick, forearm smash combination at UFC 199. It was enough to get him a revenge-based title shot against Bisping despite the backlash due to the bout's accused refusal to adhere to anything close to resembling a fair rankings system.
It happened, and Henderson and Bisping delivered a classic. True, Henderson came up just short, but even the Manchester fans gave him a rousing ovation after he nearly knocked out their famed hometown champion on more than one occasion.
Henderson was a throwback of MMA gone past who still brought the excitement needed to gain attention in today's increasingly fast-paced, attention-starved world. There simply won't be another fighter like him, and while he may not have had his hand raised every time, it was most certainly guaranteed you would be seeing a show.
"Hendo," "Hollywood," "Dangerous," or even "Decision Dan," Henderson was, is, and always will be an MMA legend. In his case, the UFC belt doesn't prove or disprove that, yet he battled the only way he knew how to in one last war last with Bisping night.
We salute you Dan Henderson.