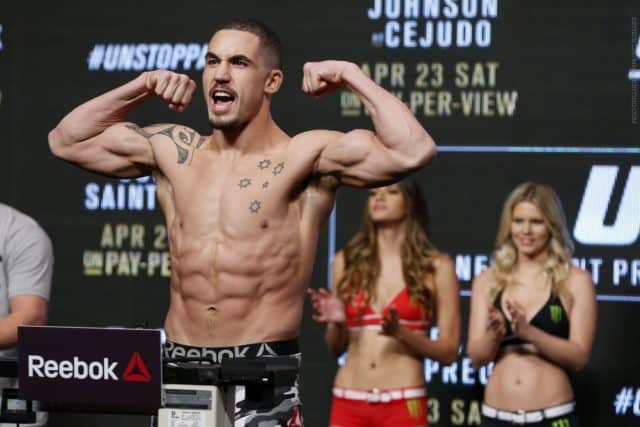 Following another insane morning of early weigh-ins in the UFC when Yoel Romero missed weight, the show must go on for tomorrow's (Sat., June 9, 2018) UFC 225 from the United Center in Chicago, Illinois.
It's unknown just what will go down in the headlining fight of the most stacked pay-per-view (PPV) card of the year thus far, but thankfully for fight fans in the Midwest, the event doesn't necessarily even need Robert Whittaker vs. Romero for the middleweight title to be massive.
The event has the built-in bad blood of the interim welterweight title fight between Rafael dos Anjos and Colby Covington in addition to CM Punk's return and a host of other amazing, high-profile fights. Overall, UFC 225 is an event that is fully deserving of its price and the hype that preceded it.
In preparation for the MMA extravaganza about to take place tomorrow, watch the UFC 225 ceremonial weigh-ins streaming live now: