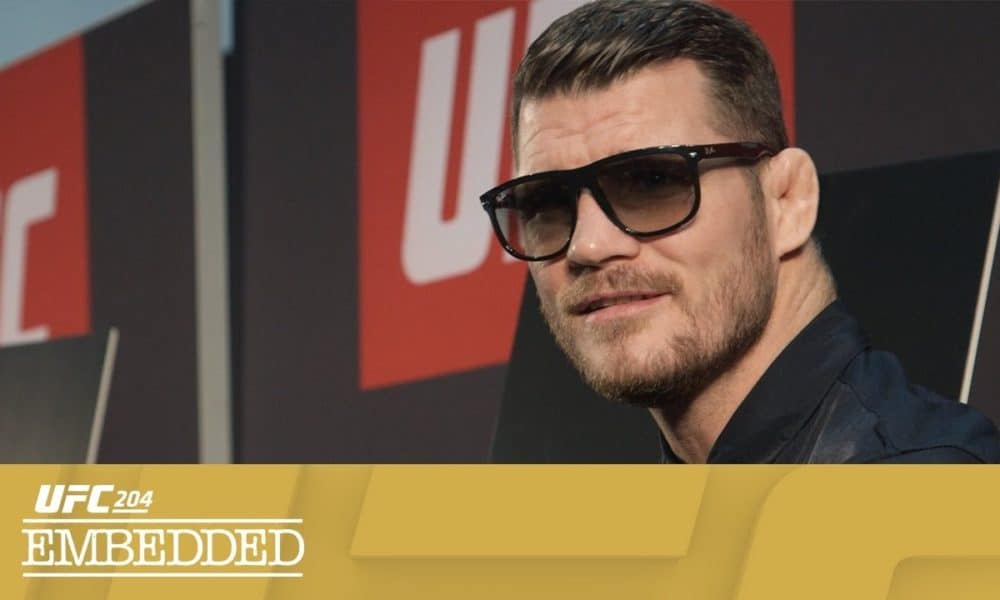 UFC 204 is just right around the corner and the fourth episode of UFC 204 Embedded was released on the UFC's YouTube channel. In the episode, middleweight champion Michael Bisping and challenger Dan Henderson play to the fans at open workouts. Later that night, middleweight opponents Gegard Mousasi and Vitor Belfort both tempt themselves at very different stores. On Thursday, all the guys make their way to media day to take questions and face their opponents.
You can watch it here:
UFC 204 takes place in Manchester, England. The UFC Fight Pass prelims start at 6:30PM/3:30PM ETPT with four bouts while the FOX Sports 1 prelims air at 8PM/5PM ETPT with four bouts. The main card (PPV) airs at 10PM/7PM ETPT with four bouts.
As always, stay tuned to Low Kick MMA for the latest coverage of UFC 204.