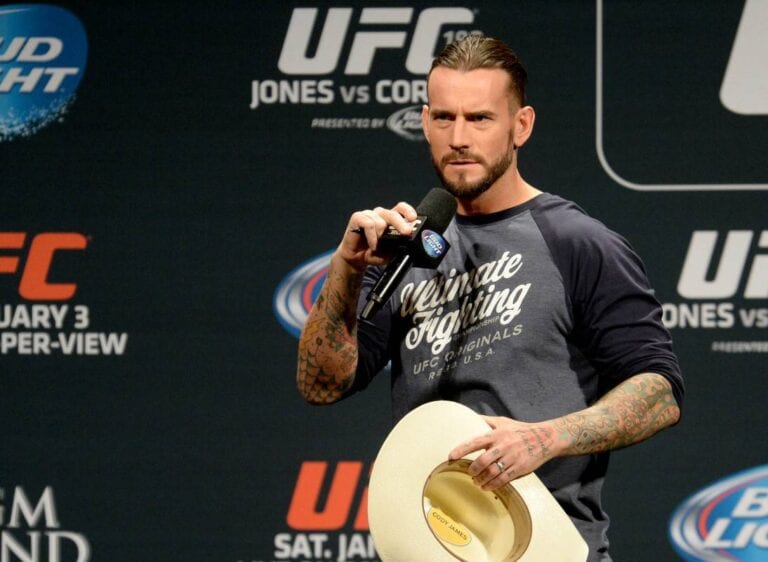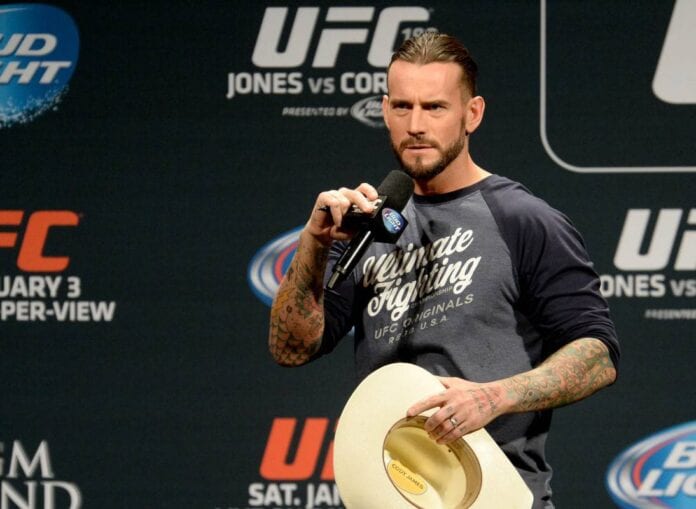 Tomorrow (Sat., September 10, 2016) the UFC will roll on with their packed fall schedule with UFC 203 from the Quicken Loans Arena in Cleveland, Ohio.
The event is a unique one featuring heavyweight champion Stipe Miocic's first title defense in the first-ever major UFC from his native Cleveland. He'll square off with former Strikeforce, DREAM, and K-1 champ Alistair Overeem, who, at 36 years old, has enjoyed a late-career resurgence to finally contend for a UFC title.
In the co-main event, former champion Fabricio Werdum will face late replacement Travis Browne, a fighter he already beat convincingly, after Ben Rothwell got injured.
But the card's most intriguing bout may be the debut of former WWE champion CM Punk, who will meet 25-year-old Mickey Gall on the main card. The odds would say Punk has a minute shot at a victory.
Find out who we picked below.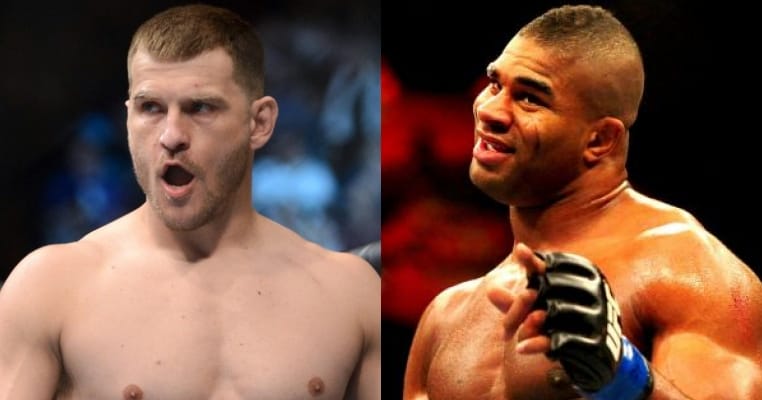 Stipe Miocic vs. Alistair Overeem:
Mike Drahota:
In my eyes this is a heavyweight title fight that may not be getting the amount of hype it deserves. Miocic and Overeem are two of the most powerful knockout artists in the game today, and this fight could truly end with the time-honored, cliché 'don't blink' fashion.
Overeem comes in a slight underdog at +105 according to BigOnSports.com. He's looked absolutely rejuvenated thanks to a late-career renaissance of sorts due to Greg Jackson, and the main part of that is his patience. Where he once expended his entire tank going for the early knockout as a hulking post-Strikeforce behemoth, Overeem has since shed several pounds and become more focused on using his world-class kickboxing skills efficiently.
The champ Miocic has some of the best boxing in the game, and he proved he can destroy fighters who stalk him down with his first-round starching of Fabricio Werdum back in May. Miocic is currently a slight -125 favorite.
His takedown game is solid too, but he may not want to test his submission defense against the under-touted ground game of Overeem. Miocic could certainly catch "The Reem" with a well-timed shot, but Overeem appears focused and patient enough to earn the nod here. Overeem by second round TKO in what should be a great fight.
Rory Kernaghan:
How hard it's been to come up with a pick for this fight! The main event of UFC 203 has all the makings of a classic, but so many variables to consider. Against pretty much any other heavyweight in the division Miocic would have the technical striking advantage, but that's perhaps not the case with Alistair Overeem. The former K-1, Strikeforce and DREAM champion has arguably the best striking in the division, possibly the entire UFC roster, but at heavyweight the chance of being finished is increased tenfold.
I like Stipe's footwork and angles, the way he can strike while moving in any direction is a thing of beauty, and he has a great chin. 'The Reem' has incredible power, but it's whether he gets the chance to use it or not that will prove pivotal. Even at the time of writing this, I'm flitting between picks. I'm gonna go with Stipe Miocic by TKO in the middle rounds, but don't quote me on that, especially not at the bookies.
Mike Henken:
I've gone back-and-forth on this fight in my head and it's been a difficult pick for me to make. Miocic has looked incredible as of late, and he's undoubtedly one of the most well-rounded fighters in the division. His boxing is crisp and powerful, his wrestling is strong, and his conditioning and athleticism are second to none amongst the heavyweights. With Overeem, however, Miocic will be facing off with a much more experienced fighter, and perhaps a fighter that has never looked better.
"The Reem" has won four straight over the division's elite with three of those victories coming by way of stoppage. His wrestling has seemed to improve in recent memory, and his striking speaks for itself. In fact, while Miocic may be the faster man on the feet, I feel as if Overeem is the better striker overall. "The Reem's" chin has always been a question, but I'm going to go with my gut here. Overeem by fourth round TKO.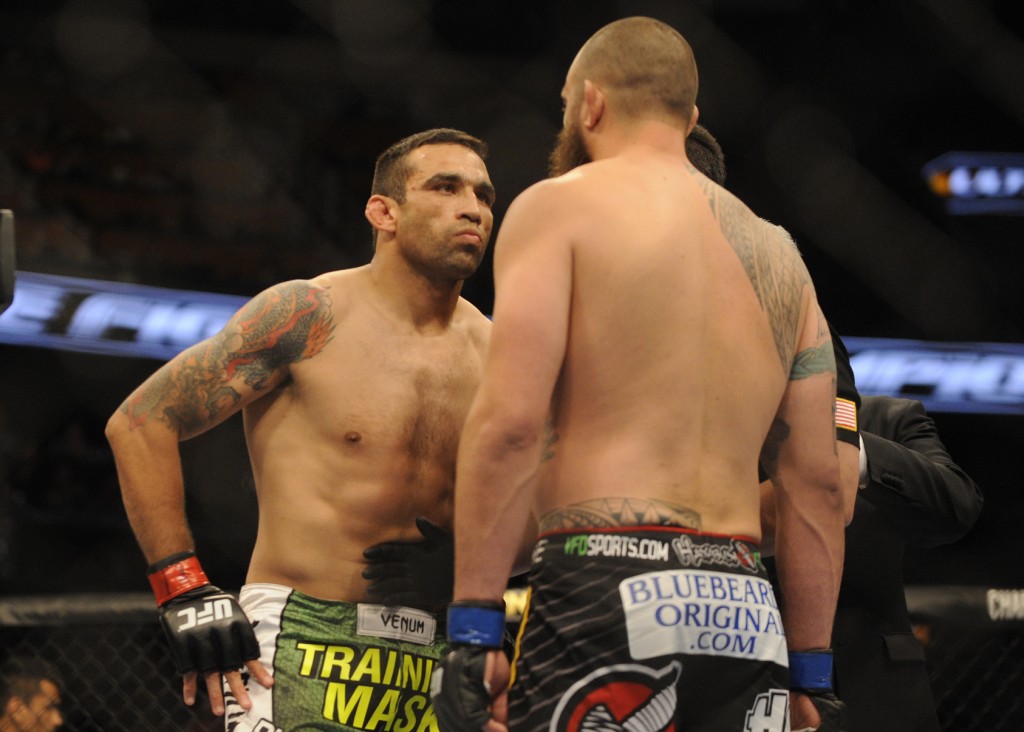 Fabricio Werdum vs. Travis Browne:
Mike Drahota:
Former champion Werdum has his back against the wall after his one-sided knockout loss to Miocic, but he may have caught a break when his original opponent Ben Rothwell withdrew and he signed to face replacement Travis Browne, whom he already beat in dominant style two-and-a-half years ago.
Werdum will come in as a significant -200 favorite, and Browne has also looked far from the once-dominant destroyer he was when he was at Jackson's, and his one-sided loss to Cain Velasquez at UFC 200 was to a fighter Werdum submitted to win the belt last year. MMA math may not add up, but unless 'Vai Cavalo' is on the decline of his long career, I see him out-matching "Hapa" in all areas of the game aside from strength and athleticism. Werdum by decision.
Rory Kernaghan:
Co-main event stars Werdum and Browne create a little less trouble for me in terms of predictions. 'Vai Cavalo' already holds one very dominant victory over 'Hapa' and I don't see a different result coming from the rematch. The former champion has the massive advantage in the grappling exchanges, and I actually see this fight going to the ground very quickly. The Brazilian grappler needs this fight to be more than a win; it needs to be a big statement. After getting stone-cold ko'd against Miocic, I don't imagine 'Vai Cavalo' will be taking a single chance in the feet. Cut and dry, this is a first round submission for Fabricio Werdum.
Mike Henken:
Aside from an early scare, Werdum dominated Browne for five rounds in their first meeting back in 2014, and this time, "Hapa" will be coming in on short notice. Despite "Vai Cavalo" getting destroyed in his last bout, I see him taking this one rather easily. His grappling is leaps and bounds above Browne's, in my opinion, and he should be able to once again out strike his opponent. The Brazilian also seems to be more motivated than ever to earn another title shot. Browne's power can never be counted out, but I'm going to go with Werdum by unanimous decision.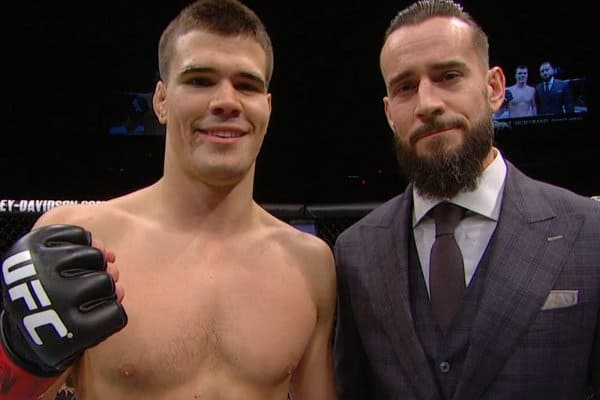 CM Punk vs. Mickey Gall:
Mike Drahota:
Even though Phillip 'CM Punk' Brooks' entire foray into the UFC has been met with a ton of criticism, I must admit that his bout against the inexperienced but promising Gall is an intriguing one that will make people want to tune in, and isn't that why CM Punk was signed to the UFC in this era where hype and buzz tops actual rank most every time?
Without a single amateur or professional bout to his credit, Punk comes in as a massive +381 underdog according to BigOnSports, and perhaps for good reason. Despite having only four total MMA bouts himself, you'll have to bet big on -476 favorite Gall to make any substantial money.
Whispers are that his training hasn't gone along as hoped, but after almost two years of speculation, he'll step into the Octagon nonetheless. A win would be huge for him, but the vibe I got from his many pre-fight interviews and his short open workout session was that he didn't fully want to be there. I could be wrong, but it also seems Gall is aware of the opportunity he has, and will seize it. Gall by second round submission is the pick.
Rory Kernaghan:
CM Punk's UFC debut will be disappointing in my opinion. Perhaps not for fans of Mickey Gall, but certainly for Brooks' followers. If his most recent training footage is anything to go by, Punk will be lucky to make it five minutes with an actual fighter with real combat experience. There are no technical views on this fight from my perspective-it's a squash match, any other result would genuinely leave me suspicious or at least highly surprised. How will it go? Well, how would the average guy fare? Yep, it's a one-way ticket to you got KTFO'ville. Gall by first round KO.
Mike Henken:
To be honest, I'm not sure what to expect from this bout. Gall has competed in two professional bouts, and came out on top in both by way of submission, but he's still very inexperienced. Punk, on the other hand, has never competed in a cage before. The former professional wrestler has, however, been training under legendary kick boxer Duke Roufus with one of the best teams in the world, Roufusport. I'd have to assume that Roufus got Punk somewhat prepared to fight. For that reason, I'll go with Punk by decision.
*UFC 203 Offer:
Get a $10 free bet on UFC 203.
Simply open an account with Bookmaker.eu, then email us at [email protected] with your Bookmaker account.
Your free bet will be credited within 24 hours.