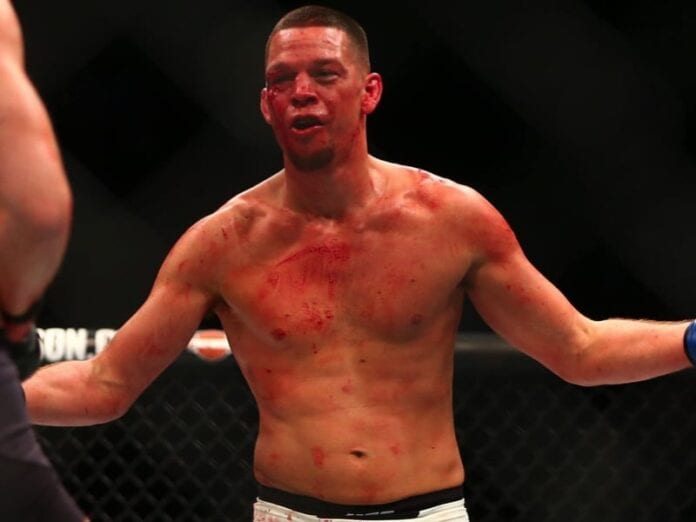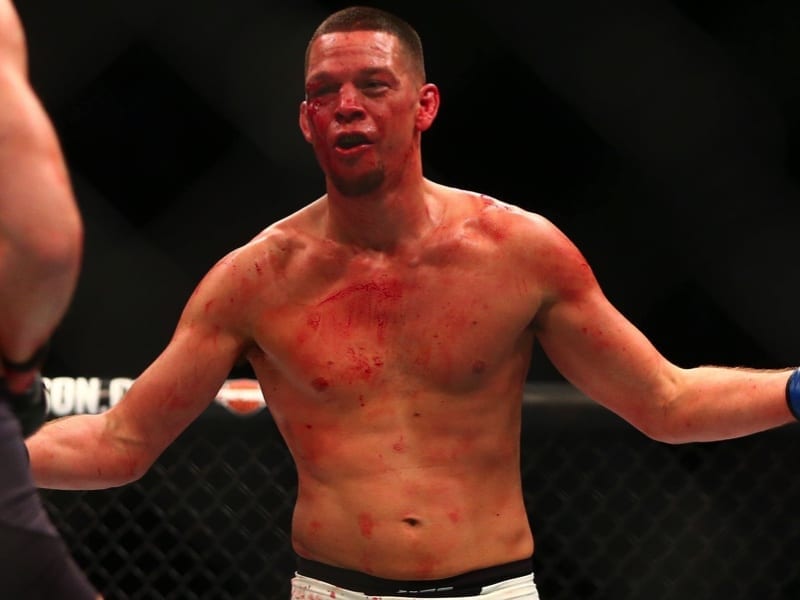 The dust has now settled on UFC 196, which went down this past weekend (March 5, 2016) live from Las Vegas, Nevada, and what a night it was.
Outspoken lightweight contender Nate Diaz score a huge upset victory in his welterweight main event bout with reigning 145-pound champion Conor McGregor, submitting the Irishman in the second round.
While it was McGregor that was finished, Diaz is actually the one who received a medical suspension, being pushed to the sidelines until April 20, 2016 due to a cut over his eye.
The "Notorious" one came out unscathed, at least in terms of medical issues.
As far as the main card goes, the majority of the fighters ended up healthy after battle aside from Ilir Latifi, who took out Gian Villante. Latifi must receive medical clearance on his toe or he will face a lengthy six month suspension.
Check out the full list of medical suspensions below courtesy of MMAFighting:
Ilir Latifi: Requires x-ray on left second toe, if positive then requires clearance by doctor or no contest until 09/05
Siyar Bahadurzada: Requires doctor's clearance on jaw or no contest until 09/05; minimum suspension no contest until 03/27, no contact until 03/20
Brandon Thatch: Requires x-ray on left foot, if positive then requires clearance by doctor or no contest until 09/05; minimum suspension no contest until 04/20, no contact until 04/05
Nordine Taleb: Requires x-ray or MRI on left knee, also requires doctor's clearance or no contest until 09/25
Marcelo Guimaraes: Requires x-ray or MRI on left knee, also requires doctor's clearance or no contest until 09/25; minimum suspension no contest until 04/20, no contact until 04/05
Nate Diaz: Suspended until 04/20, no contact until 04/05 due to laceration over right eye
Erick Silva: Suspended until 04/20, no contact until 04/05
Chas Skelly: Suspended until 04/20, no contact until 04/05
Julian Erosa: Suspended until 04/20, no contact until 04/05
Valentina Shevchenko: Suspended until 04/05, no contact until 03/27 due to left eye laceration
Justin Salas: Suspended until 04/05, no contact until 03/27 due to laceration under right eye