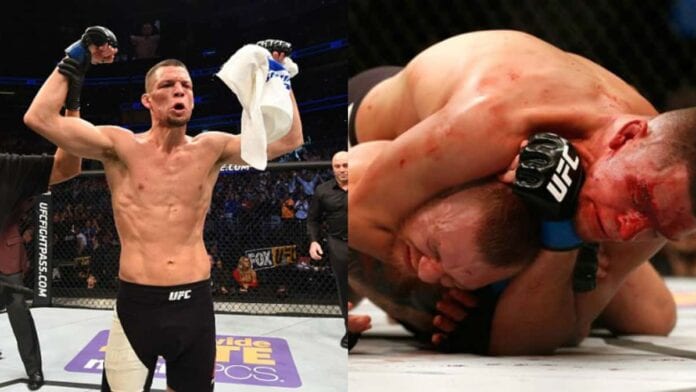 Remember when Nate Diaz said he would 'hit Conor McGregor with some good sh*t and leave with a pocket full of cash?' Well, he did just that….
UFC 196 hit our eyeballs in Las Vegas, Nevada tonight, and it was truly one of the craziest events in mixed martial arts history. UFC featherweight champion Conor McGregor moved up to welterweight to meet Nate Diaz, after the lightweight champion Rafael dos Anjos was forced off the card with injury. Diaz really put a spanner in the works for the UFC, who paid McGregor a record $1 Million USD basic rate for tonight's fight.
As it turns out, it was Diaz who declared red panty night, rocking McGregor in the early going of the second roundm and then choking him for the tap. The sensational win is the biggest of Nate Diaz's career by far, and already talk of a title shot is surrounding the victorious Stockton bad boy. Miesha Tate also made a huge splash at UFC 196, dethroning Holly Holm in just her first attempted title defense.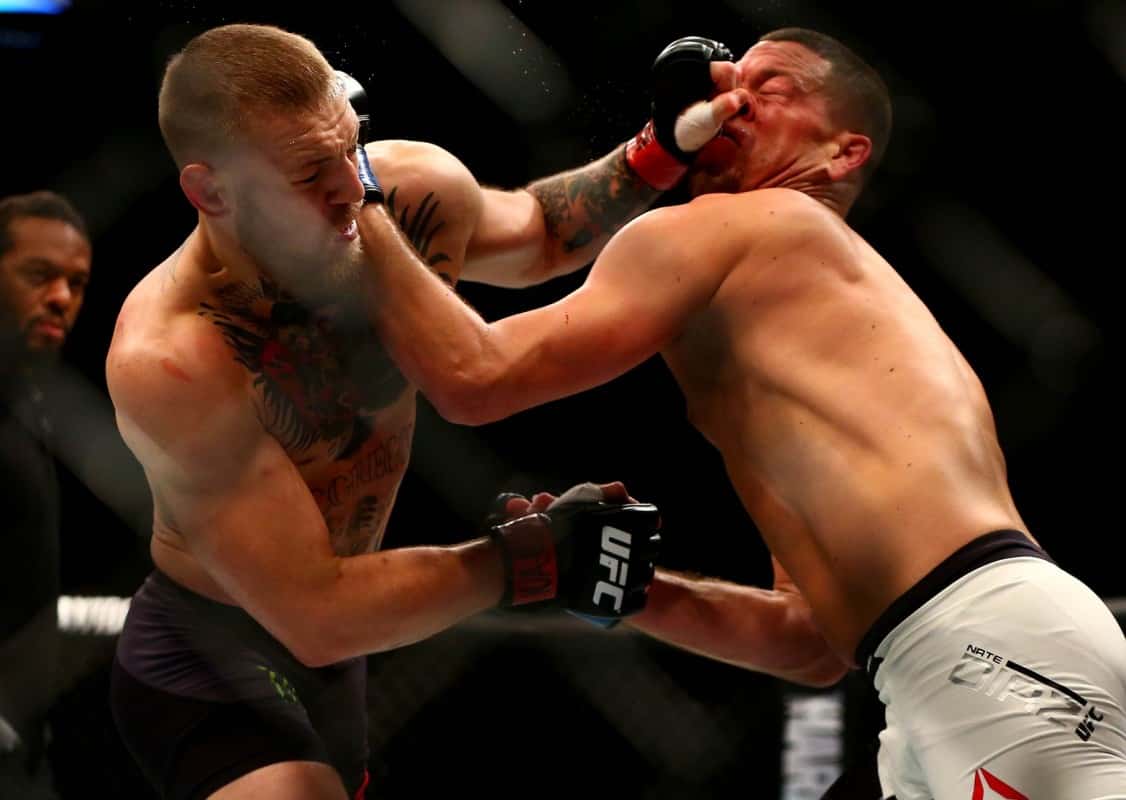 The UFC 196 bonuses are as follows, and check out the double pay day or 'red panty night' for Nate Diaz!
#UFC196 Bonuses:
FOTN: @TheNotoriousMMA vs @NateDiaz209
POTN: @NateDiaz209 @MieshaTate pic.twitter.com/XRYJZRaJdB

— UFC (@ufc) 6 March 2016

Nate Diaz's net worth just went up a chunk!