UFC 1 was the show that started it all almost 30 years ago. This no holds barred tournament marked the beginning of the Ultimate Fighting Championship and what would be MMA.
For many of us, this fight tournament took place before many of us even knew what MMA was. This is why your crew at Cage Potato has put together this full review of UFC 1.
Detailing everything about the UFC's first tournament from how it was conceived and the fighters involved. Then we'll give a breakdown of how every match went.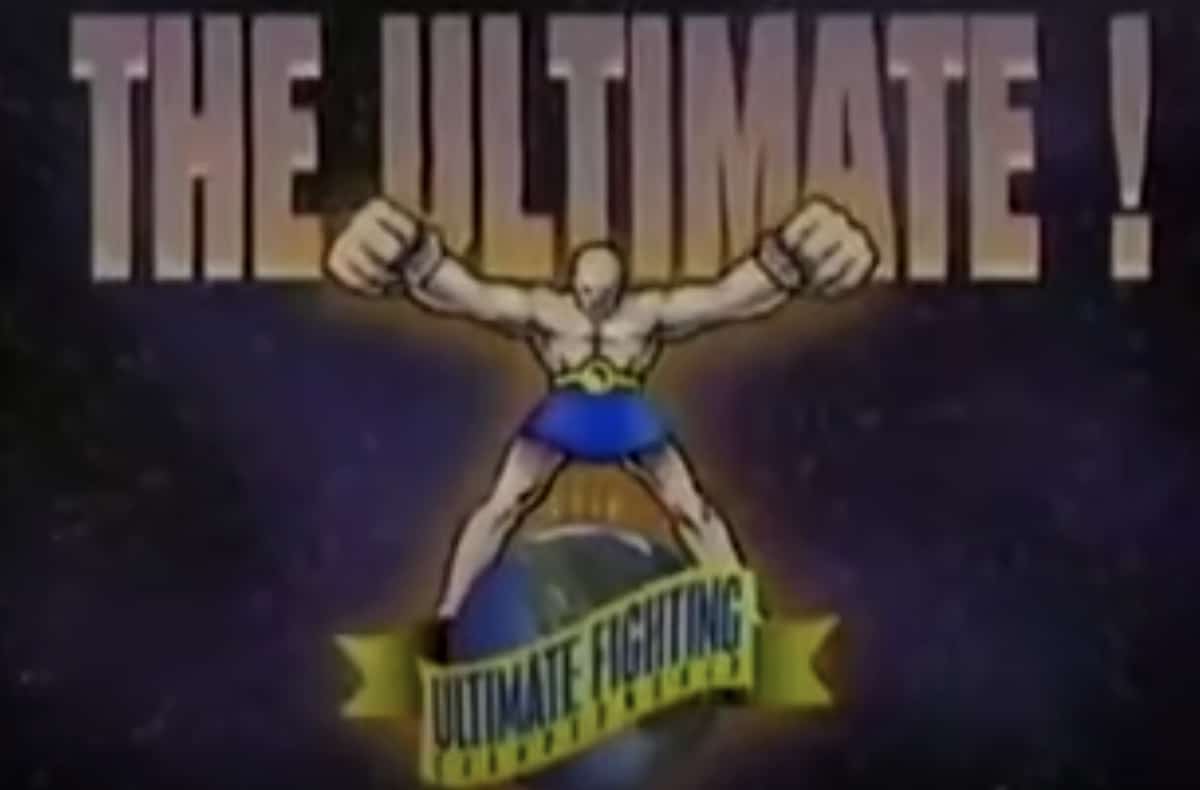 How was the UFC created?
The Ultimate Fighting Championship was the idea of Rorion Gracie. Rorion wanted to promote Gracie Jiu Jitsu as the most effective fighting system in the world.
He and his family had this standing challenge called the Gracie Challenge. An open challenge to anyone that wanted to test the effectiveness of their martial art.
Gracie wanted to take his family's challenge and put it on live TV in the form of a one night fight tournament. Pitting fighters of different martial arts backgrounds against each other with the winner earning a cash prize.
Rorion would partner with businessman Art Davie and began organizing the tournament. It would take place in Denver, Colorado in 1993 and be aired on PPV and later released on video.
The winner would receive a grand prize of $50,000 and the crown of the best fighter on the planet.
The UFC 1 fighters
The UFC 1 tournament was made up of 8 different fighters and 2 alternates. Here are their bios.
Gerard Gordeau
Gerard Gordeau was a Dutch Savate kickboxer and Kyokushin Karate fighter. He was a former Savate world champion and 8x Dutch Kyokushin Karate champion.
Godeau also competed in pro wrestling and was a pioneer of MMA. During his fighting career, Geard would compete in 33 kickboxing bouts and 4 MMA fights before retiring.
Teila Tuli
Tuli was an ex sumo wrestler that won 3 championships and retired with a 52-27-14 record. After his sumo career ended, Tuli was mentoring young wrestlers before getting the fight off from the UFC.
UFC 1 would be his only MMA appearance and later he would get into acting, where he still works today.
Jason Delucia
At just 24, Delucia was in the alternate bout against Trent Jenkins. Delucia had a background in Kung Fu, Taekwondo, Aikido, and Judo going into the first UFC.
His MMA career would last 13 years, where he would go 33-21 with the majority taking place in Pancrase.
Trent Jenkins
Jenkins was part of the very first UFC bout against Jason Delucia. After the fight, Jenkins would have 3 more bouts and lose them all by stoppage.
Kevin Rosier
Kevin Rosier entered UFC 1 with a professional record in both boxing and kickboxing. Rosier would make appearances at UFC 1 and again at UFC 4 before appearing on numerous smaller promotions.
His records include: 2-6(MMA). 2-2(Kickboxing), 7-17(Boxing)
Zane Frazier
Zane Frazier was a Karate expert with kickboxing experience entering the first UFC tournament. He would make another appearance at UFC 9 in a losing effort against Cal Worsham.
Frazier's fight records include: 17-2(Kickboxing) and 4-11(MMA)
Art Jimmerson
Art Jimmerson was one of the favorites going into the tournament. He entered the tournament with a 29-5 professional boxing record and held a recognized boxing title.
UFC 1 would be his only appearance in MMA and would retire from boxing in 2002 with a 33-18 record.
Patrick Smith
The late MMA pioneer that was a black belt in Taekwondo, Hapkido, Kenpo, and Tang Soo Do entered the UFC. After his debut in the UFC, Smith had a long career lasting until 2009 and also competed in kickboxing and boxing.
His final records were: 20-17(MMA), 66-8(Kickboxing), 5-11-2(Boxing)
Ken Shamrock
Future UFC hall of famer Ken Shamrock came into UFC 1 with a 3-0 record in Pancrase. He had a background in shootfighting and professional wrestling and quickly became a pioneer of MMA. Opening one of the very first MMA gyms, the Lion's Den.
In his 20+ MMA career, Shamrock went 28-17 and won the UFC Superfight Championship.
Royce Gracie
MMA would look a lot different if Royce Gracie wasn't part of the early UFC tournaments. The smallest contestant turned out to be the most skilled fight of the tournament. Due to his performances at the early UFC events, Brazilian Jiu Jitsu would have its first explosion in popularity.
Royce Gracie would win multiple UFC championships and retire with a 15-2-3 record before retiring.
Jason Delucia vs Trent Jenkins(Alternate Bout)
Technically the first official fight in UFC history was an alternate fight between Jason Delucia and Trent Jenkins. This fight would last less than a minute.
Delucia would be in a Taekwondo stance and would shoot in for a double leg off of a sidekick. The two scramble on the ground until Delucia was able to get Jenkins back and lock in a rear naked choke without resistance. Jenkins would submit at 52 seconds into the match.
UFC 1 Quarter Finals
Gerard Gordeau vs Teila Tuli
This was the very first live fight aired on PPV between a Karate champion and Sumo champion. They would feel each other out for the first 15 seconds until Tuli barrelled forward with palm strikes.
He would fail a takedown attempt and fall against the cage, where Gordeau would land a vicious roundhouse. Tuli's tooth could be seen flying into the front row and Gordeau would follow up with a punch before the ref stepped in.
Kevin Rosier vs Zane Frazier
In the second bout of UFC 1 Kevin Rosier would face Zane Frazier. Both had kickboxing experience, but Rosier was the bigger of the two fighters and overpowered Frazier for the beginning.
Rosier would push Frazier against the cage and land wild haymakers and knees. The fight would go to the ground for a brief time, where Rosier continued to land strikes. After numerous unanswered shots, Frazier's corner threw in the towel at the 4:20 mark.
Royce Gracie vs Art Jimmerson
Going into the third fight of the night, Jimmerson was a heavy favorite against Gracie. For some reason, Jimmerson would wear just one boxing glove during the bout.
The fans would be stunned as Royce immediately cut the distance and took Jimmerson down with ease to get the mount. From there, Jimmerson panicked as Gracie worked for a submission and would tap from pressure at the 2:18 mark.
Ken Shamrock vs Patrick Smith
This fight on paper seemed like it would be an even match up, but it would also end rather quickly. Between the two, Shamrock had way more submission grappling experience than the kickboxer.
When the fight starts, Shamrock immediately shoots in and gets double underhooks to set up a lateral drop. They would end up in Smith's guard, where the two would trade strikes and headbutts.
Once Ken had space, he would stand up and fall back for Smith's legs. Locking in a heel hook for the tap at 1:49 into the match.
UFC 1 Semi Finals
Gerard Gordeau vs Kevin Rosier
In the first fight of the semi finals, the Dutch Karate expert Gordeau would handedly dominate Rosier. Landing numerous leg kicks and slowly walking.
Once he had Rosier hurt, Gordeau would pick his shots and finish with a stomp to the ribs. It was a very late stoppage, but this was early MMA and refs were still not properly trained.
Gerard wins at :59 of the fight to earn his spot in the finals.
Royce Gracie vs Ken Shamrock
In what would be the first meeting between future UFC hall of farmers. Shamrock came into the bout a little overconfident and did not respect the ground skills of Royce.
They would go to the ground as soon as the fight started and Gracie took control. He would take Shamrock's back and lock in an RNC. Shamrock would tap multiple times before the ref stepped in at just :57 into the fight.
UFC 1 Finals
Gerard Gordeau vs Royce Gracie
The finals of the UFC 1 tournament would decide who would be the first champion and take home $50k. From this point neither Gracie or Gordeau had sustained any damage going into the fight.
Gracie's Jiu Jitsu skills would be the deciding factor in the fight. Royce would cut the distance and press Gordeau against the cage and get him to the ground.
From there, Gracie was able to get Gerard's back, where Gordeau would actually bite the Brazilian. After being bitten, Royce would lock in an RNC and hold the choke well after Gordeau tapped as a punishment.
At 1:44 into the final fight, Royce Gracie would win the UFC 1 tournament and earn $50k. Almost 30 years later, the promotion has turned into a legitimate sport watched by millions around the world.