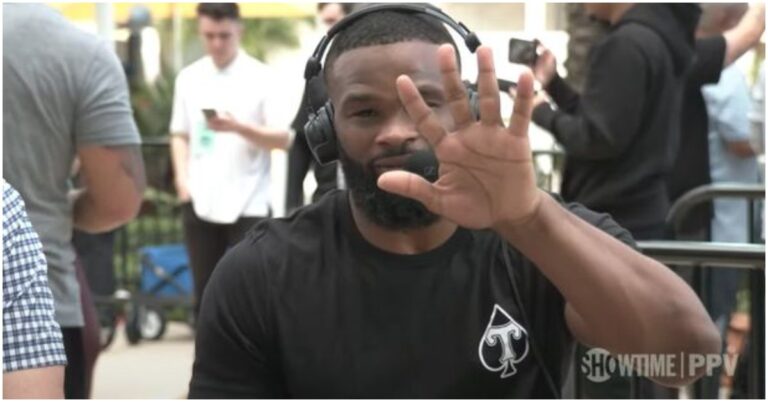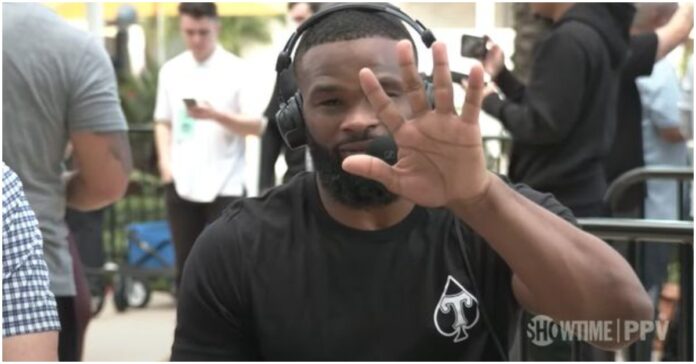 Tyron Woodley was a man of his word and to get a rematch with Jake Paul, the former UFC champion agreed to get an 'I love Jake Paul' tattoo after losing in their first matchup back in August.
However, as time has passed, the tattoo has slowly started to fade, and it seems Woodley expected this to be the case given where the tattoo itself was placed on him.
"I purposely did it to troll the troll," Woodley told media at his open workout. "Anybody who has a tattoo on the inside of their hand, or a tattoo artist knows it fades. I got it on the finger that means the opposite of love, I put it on that finger, but I knew it was going to wear down.
"Taking showers, washing your hands, boxing, battle ropes, turf – I didn't want to walk around with his name on me for the rest of my life. I agreed not to have it removed, I agreed to have it permanent, but I never felt I lost the fight anyway, so I wasn't super psyched about getting it. It wasn't something I mapped out and had all this work into it." (Transcribed by Mirror Fighting)
Tyron Woodley hopes to cash in with KO Bonus
The former UFC champion will be looking to wright his previous wrong as he steps in on short notice to take on Jake Paul this Saturday, following their first bout many fans believed Woodley was reluctant to push forward after hurting Paul or he wouldn't go after Jake Paul due to a 'No Knockout Clause'.
Paul refuted these claims and has gone the step further to make sure the result cannot be questioned this time around.
Tyron Woodley has the chance to win an extra $500,000 if he is able to KO the 'Problem Child'.
Both Paul and Woodley took part in an open workout session on Wednesday in Florida and will be faced-off against each other for the first time since their previous bout this Thursday at the pre-fight press conference.
Who do you see winning the rematch between Jake Paul and Tyron Woodley?