Tyron Woodley: Demian Maia Agreeing To Fight Jorge Masvidal Was A Stupid Move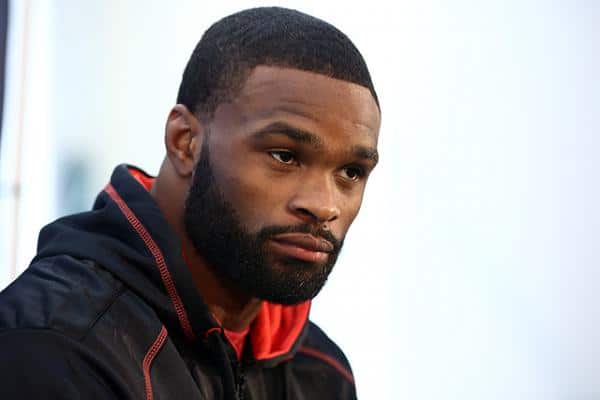 For the last year, there has been one rivalry that has dominated the UFC welterweight title picture, which was between welterweight champion Tyron Woodley and Stephen Thompson. After fighting twice, which were both controversial fights, Woodley retained the belt and now the UFC's 170-pound division can return to regularly scheduled business. Years ago, it would be assumed that Woodley would now be facing Demian Maia next, but that potential bout is in doubt because Maia is set to fight Jorge Masvidal next weekend at UFC 211.
Woodley spoke about Maia vs. Masvidal at the upcoming event during a recent appearance on the UFC Unfiltered podcast (transcript courtesy of MMA Fighting). According to Woodley, he thinks Maia made a "bad move" in accepting a non-title fight.
"Unfortunately for Maia, he accepted the fight the week of me and Wonderboy's fight. In my personal opinion, bad move. Wait and see how the fight went. If nobody came out of the fight hurt, a clear winner, not another draw, you're already in a position to fight for a world title. Why would you put yourself up against the worst possible matchup outside of a title fight? Why would you put yourself in that position? I don't want to call him stupid but damn that was stupid."
Maia is currently on a six-fight win streak in the division. However, even though he has been on fire as of late and beat some top names, Maia was never guaranteed a title shot and made to fight Masvidal instead in what is presumably a No. 1 contenders bout. Woodley is already training for his next title fight which he hopes to be in July. It all depends on how Maia's fight with Masvidal goes as that could be an awfully quick turnaround for Maia. Woodley has been teasing that it's somebody else who has yet to sign the papers.
"It's a lot of fighters that say, 'I'll fight anybody, anytime, anywhere,' but they really don't mean that. If Conor McGregor wanted to fight me, he has an opportunity to do so. So does Bisping. So does Georges St-Pierre. So does Nick Diaz. So does Nate Diaz. all these guys got a chance to step up to the plate but ain't nobody picked up the bat. When we announce the fight, that means the contract is signed."
Woodley is not sure that Maia can beat Masvidal due to Masvidal's excellent takedown defense and strong striking and distance management. Even if Maia can get past Masvidal, he is not too worried about the outcome.
"If I fight him, he's getting knocked out. He ain't getting no takedown. It's a sprawl, it's a knockout."