Twitter Reacts To John Lineker's Electrifying Knockout Victory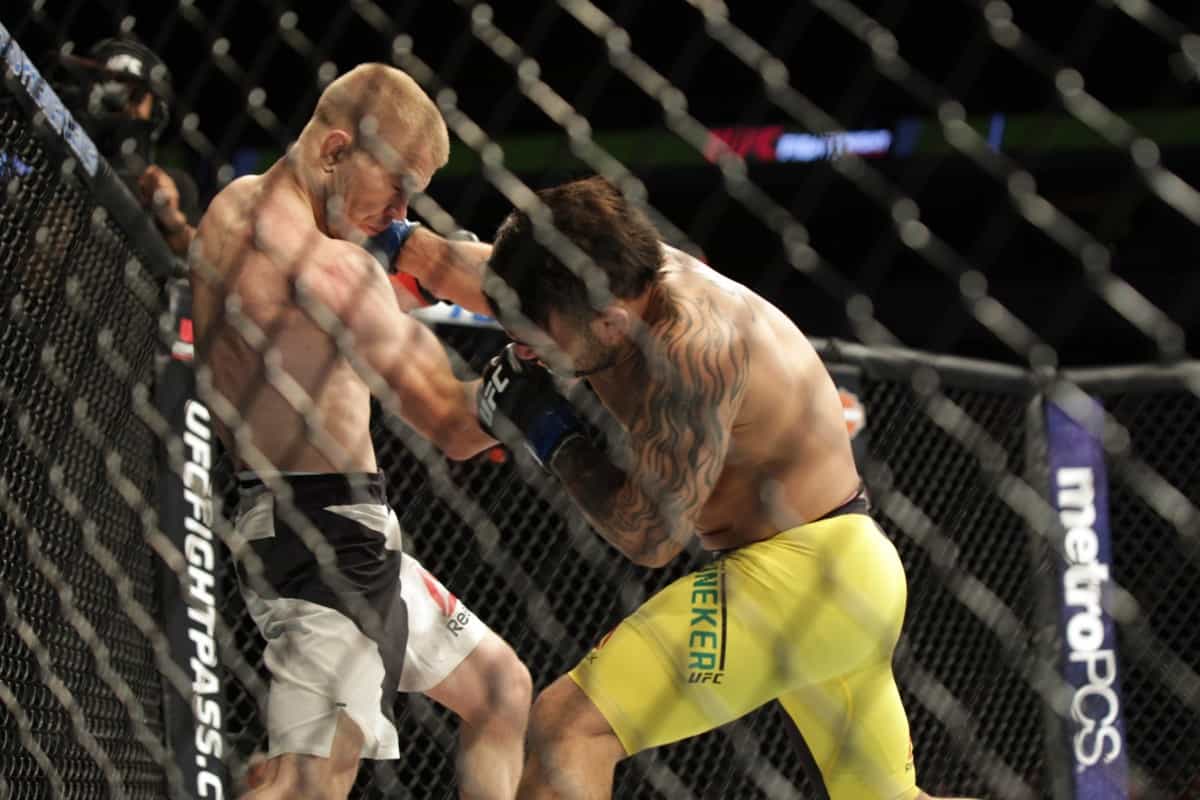 UFC Fight Night 91 went down this past evening live on FOX Sports 1 from Sioux Falls, South Dakota, and although the card was somewhat overlooked, it delivered in a massive way. From top to bottom, the event featured entertaining fights and brutal finishes.
The main event was no different as rising bantamweight contenders Michael "Mayday" McDonald and John "Hands of Stone" Lineker went to battle in a pivotal divisional matchup. "Mayday", however, proved to be no match for the Brazilian slugger, as Lineker simply lit McDonald up in the first round. After dropping his opponent early on, Lineker landed a devastating left hook that would finish the job and earn him a TKO victory.
Check out how Twitter reacted to the electrifying knockout below:
Well damn. #UFCSiouxFalls

— Will Brooks (@illwillbrooks86) July 14, 2016
Brutal ????????

— Erick Silva (@ErickSilvaMMA) July 14, 2016
Damn Lineker can crack!!

— James Vick (@JamesVickMMA) July 14, 2016
That boy Lineker cold! #UFCSiouxFalls

— Derek Brunson (@DerekBrunson) July 14, 2016
@johnlineker got them mallets for! ???????????????????????????????????????????????????????? @Ufc #UFCFightNight

— Tyron T-Wood Woodley (@TWooodley) July 14, 2016
The Lineker is one mean #Pokemon ???????? #UFCSiouxFalls

— The Spartan (@EliasTheodorou) July 14, 2016
Great victory by Lineker. Congrats. ????????

— THALES LEITES (@thalesleites) July 14, 2016
I like watching that little guy twisting hooks & knockin chins. He will get embarrassed by @DominickCruz or @Cody_Nolove tho. #UFCSiouxFalls

— Jeremy Stephens (@LiLHeathenMMA) July 14, 2016
Wow, wow, WOW!!!! Talk about BOMBS!!! Lineker just dropped mad bombs!!!! Hands of stones for sure!!!! #UFCSiouxFalls

— Corey Anderson UFC (@CoreyA_MMA) July 14, 2016