With this kind of advice, it's no surprise Edmond Tarverdyan is considered a joke…
Returning amid at the end of a huge year for the UFC, former women's bantamweight champ Ronda Rousey had a bad night in the octagon. Reigning champion Amanda Nunes made it ugly early on at UFC 207, and 'Rowdy' was gone in under a minute. Having been out of the game for over a year, Rousey's last fight went down at UFC 193. Her striking game came under fire after the Holly Holm fight, and it was her coach who was mainly taking the heat.
Becoming a target for tons of criticism, Edmond Tarverdyan also felt the brunt of Rousey's first ever loss. After her performance at UFC 207, don't be surprised if coach Edmond takes some more flack. Reading exactly what he told 'Rowdy' during her loss to Nunes, even more questions are raised about Tarverdyan's methods.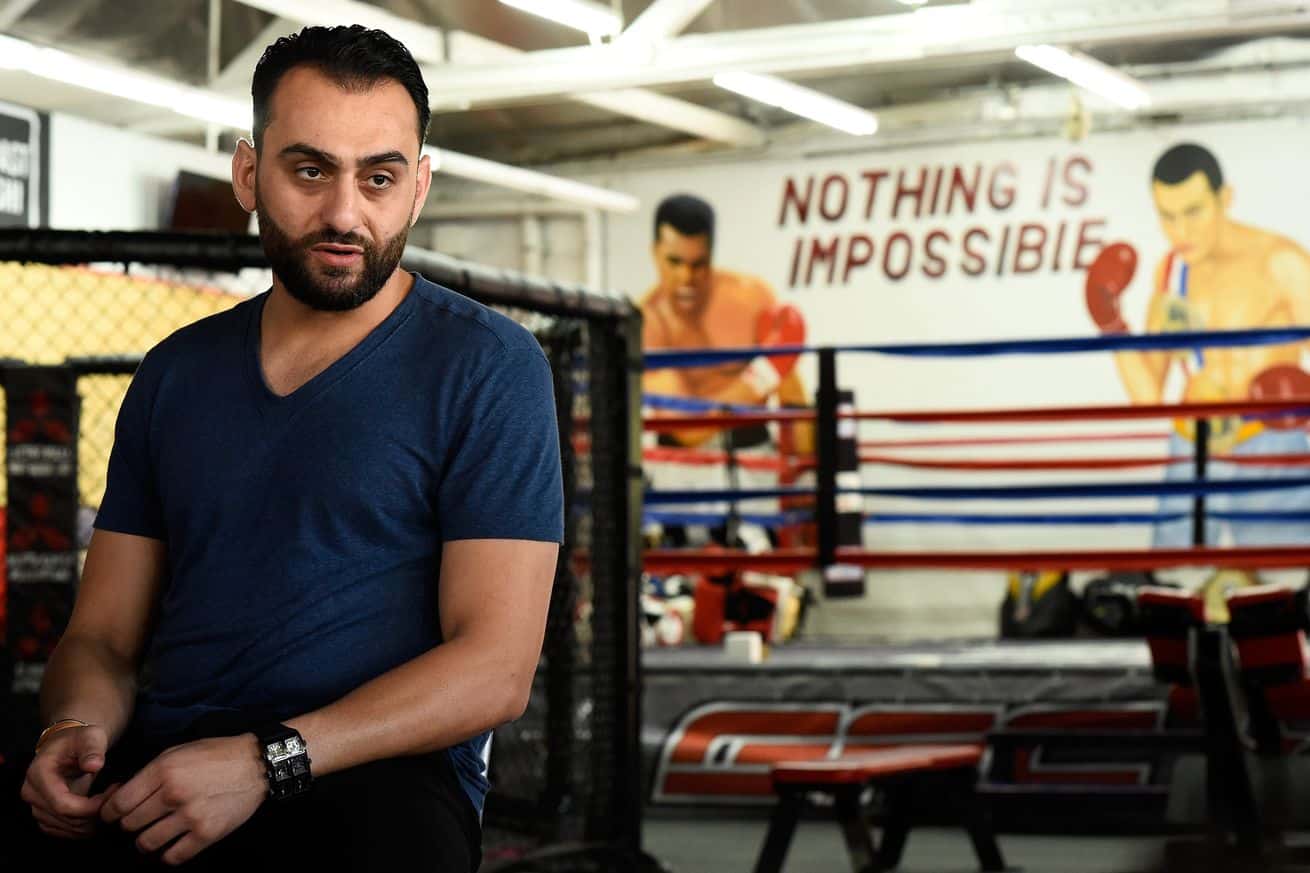 Coach Edmond's Corner Advice
Transcribed by BloodyElbow.com, Edmond Tarverdyan's UFC 207 corner advice is intriguing, to say the least. Instead of giving Rousey advice on what techniques to use, Edmond seemed more intent on randomly blurting out the preferred outcome. Read it for yourself and see what you think:
Tarverdyan: Make her miss, miss, miss! Ronda, make her miss!

Second cornerman: Be patient. Pick your moments

Fight starts. Tarverdyan: Head movement! Head movement! Head movement! Head movement! Head movement! Head movement! Head movement!

Tarverdyan: Yes, move!

Rousey is already taking a few punches at this point, unable to properly defend. She continues to take damage as the following takes place.

Tarverdyan: Hands up! Hands up! Hands up! Catch her! Clinch! Second cornerman: Get to the head!

Rousey is unable to get the clinch, starts taking worse damage as Nunes lands some power shots.

Tarverdyan: Head movement! Good job! Jab!

Rousey is unable to establish the jab or fight back. She takes a defensive position with a high guard on her left side as she continues to take more punishment.

Tarverdyan: Move, move! Come on, please!

Rousey starts to move to her left as more shots keep coming.

Tarverdyan: Move, move, move! Clinch, clinch, clinch, clinch, clinch, clinch!!

Nunes finishes Rousey, makes the shushing sign as she walks triumphantly around the cage.

Tarverdyan: NO! NOOOOOOO! NOOOOOOOOO!! NOOO!! NOOO!! NO! NO!!

Nunes makes her way to Tarverdyan and says a few things before popping her head out of the cage to say a few more bon mots. Edmond remains quiet during this part.

Tarverdyan: (as Amanda walks away) Move, (unintelligible)… move! Fuck!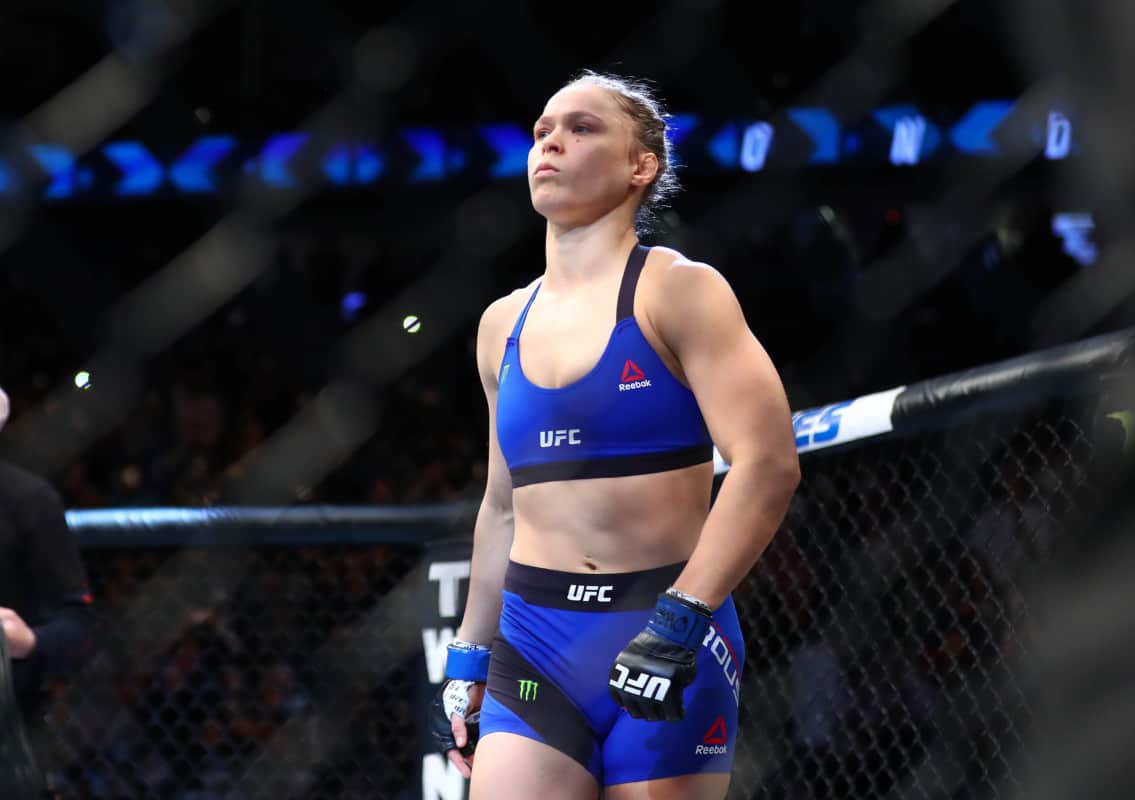 Analysis
Within the space of just 48 seconds, Edmond Tarverdyan again makes a terrible impression. Similar to when he told Ronda she was winning against Holm, Edmond telling her 'good job' while she was being destroyed is just bemusing. Instead of telling her 'move' or 'head movement,' Tarverdyan needed to give Rousey technical advice. In this scenario, 'time her strikes and counter with a shot to single or settle for the clinch' would have been more succinct. Obviously this is a hindsight piece of advice, and means little coming from anyone but Rousey's trainer.
The sad truth is that if Ronda Rousey hadn't trained better striking, she wouldn't have displayed it, defensively or offensively. There's one man responsible for that, and he may well be the biggest fraud in MMA history, and that's saying something in this sport.