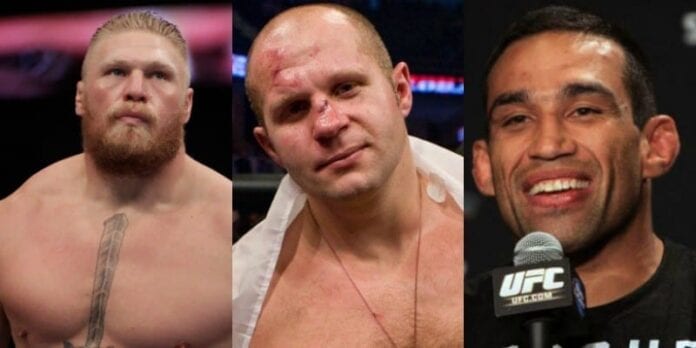 Heading into his most recent fight at EFN 50 last Friday (June 17, 2016), legendary heavyweight Fedor "The Last Emperor" Emelianenko was reportedly "closer than ever" to signing with the UFC.
But then the fight took place, and the situation became quite a bit cloudier.
Perhaps unsurprising to many, a 38-year-old Emelianenko simply looked like a fighter far past his prime, and he certainly didn't look like the version of himself that was considered to be the very best heavyweight of all-time who went nearly ten years without surrendering a defeat.
Taking on a much smaller Fabio Maldonado, Emelianenko was bloodied, battered, and nearly finished early before recovering and fighting back to secure a highly questionable majority decision. In the aftermath of the bout, many were calling for the Russian legend to retire, and it appeared as if far less fans wanted to see him finally compete under the UFC banner.
While it's clear that his skills aren't where they once were, the UFC is a business, and Emelianenko is and always has been a huge draw. UFC President Dana White even said that his fight, which was broadcasted live on UFC Fight Pass, did very well from a ratings standpoint.
Emelianenko's future with the UFC is unclear, but it's quite an interesting time to look at the top five UFC opponents for "The Last Emperor" if he were to indeed sign with the promotion (listed in no particular order).