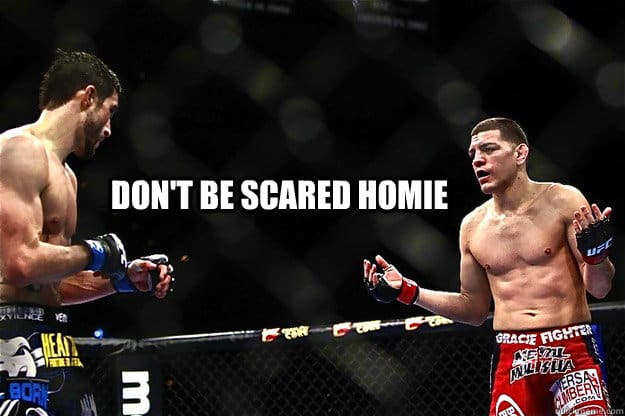 Nick Diaz is one funny son of a gun, there's no doubting that. The former Strikeforce welterweight champion and currently banned UFC contender has come out with some of the most golden quips in MMA (Mixed Martial Arts) history. His status as one of the most contrasting figures in the sport has only been amplified by his recent run in with the Nevada Athletic Commission, with many now following Diaz's plight as quite the anti-hero/martyr.
Of course his aggressive fighting style and mid-combat antics have played a massive part in building the Stockton bad boy's illustrious career portfolio, but it's hard to ignore how infectiously funny some of Nick Diaz's best quotes are.
Warning: This list contains some explicit language, but don't be scared homie.
So without further ado, check out the Top 10 Nick Diaz Quotes, and prepare to be amused!
As a bonus we have a video show of brilliant Nick Diaz moments on the final page….