Changing the landscape of yet another division, Conor McGregor crowned himself king of the lightweights at UFC 205. The ramifications of that historic victory are still being felt in two divisions. Jose Aldo was promoted to full champion at featherweight following McGregor being stripped, and now the 155-pound division is temporarily paused. As 'The Notorious' takes a six-month hiatus, top contenders Khabib Nurmagomedov and Tony Ferguson have been doing the lingo-tango. Possibly setting up a highly anticipated number one contender fight, 'The Eagle' and 'El Cucuy' have a long history together.
Having already been scheduled to fight twice, Nurmagomedov and Ferguson will probably never find a better time than now. With the champion absent for the moment, and the rest of the division tied or coming off losses, it seems the stars are aligning for this clash. Actually, according to Ferguson, that is sadly not the case. Although his camp has been in talks with Nurmagomedov's, it looks as though negotiations have already fallen apart.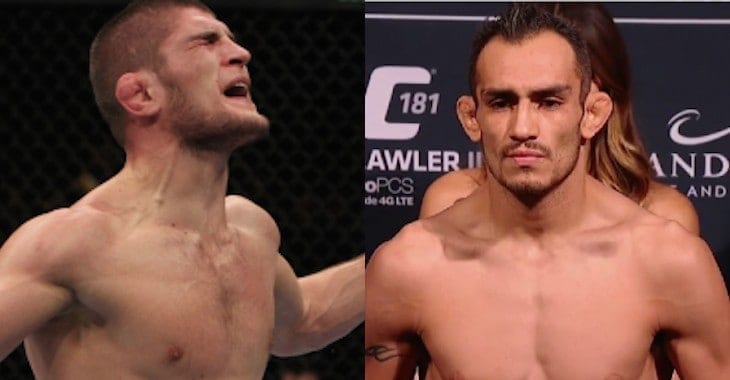 Ferguson Willing To Drop
Earlier this month, number one contender Khabib Nurmagomedov challenged Tony Ferguson to fight in March 2017. 'The Eagle' suggested an interim title clash, but 'El Cucuy' isn't willing to wait that long. Speaking with FOX Sports, Ferguson says it's January or he'll possibly go to featherweight to remain active. Yep, FEATHERWEIGHT!
"They wanted something to happen in Anaheim and I was pretty down for it. Khabib's (Nurmagomedov) name came up and management talked about it and they came back at me that he needed more time. So whatever. It would have been awesome to fight in my hometown. It would have been bad ass."

"Maybe (Jose) Aldo. Jump down to 145, see what's up down there," Ferguson said. "155's pretty fun. Maybe bump up to 170. Just thinking about my weight right now, my wife got me this juice cleanse because I was getting kind of heavy. I should step on the scale right now — 185 (pounds)."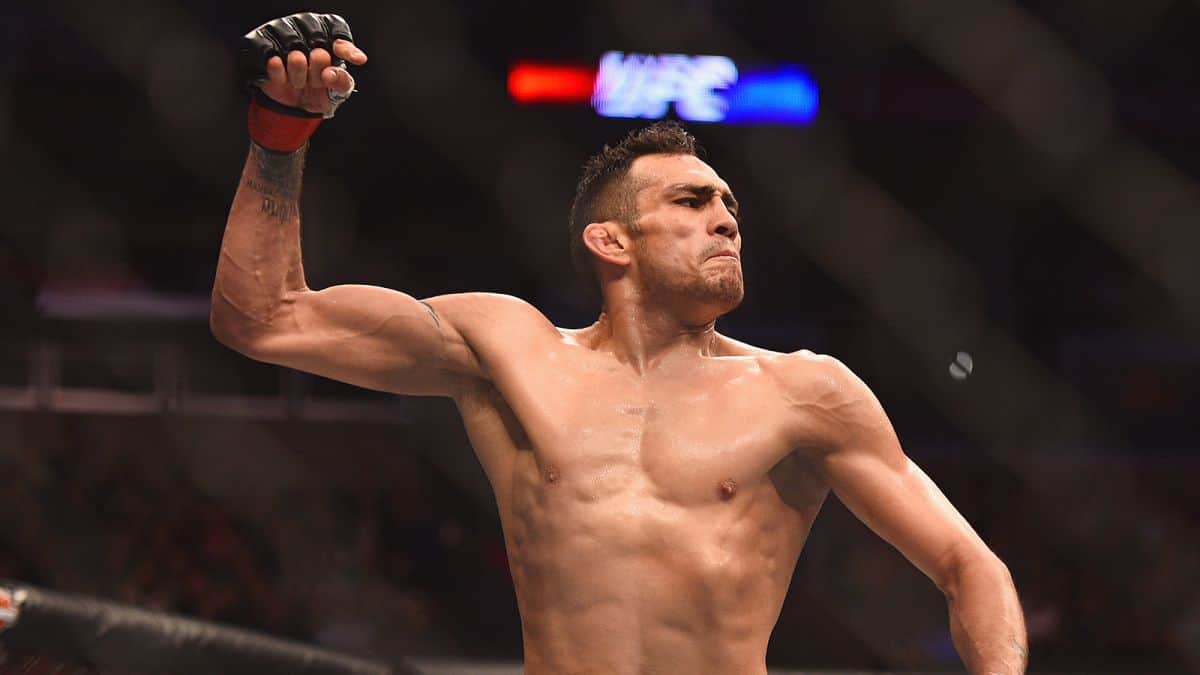 Interesting…
According to Damon Martin, Ferguson would have to cut about 40 pounds to make 145, judging by his current size. Although that might sound far too harrowing to even consider, 'El Cucuy' says he'd relish the challenge:
"I can do it. I'm a wrestler. I've been doing this a long time. I'm really focused," Ferguson said. "145 would be really fun to test myself mentally, too. A lot of people, they like to climb these peaks and they like to do all these other things. I like to push my body to just extremity to get past the mental toughness barriers.

"So fighting at 145, that would be great. If Kenny Florian can do it, I can do it. I think I would pose a big threat at 145,"
How about Tony Ferguson fighting Jose Aldo for the title? Obviously interim challengers Max Holloway and Anthony Pettis might have something to say about that after they collide at UFC 206.