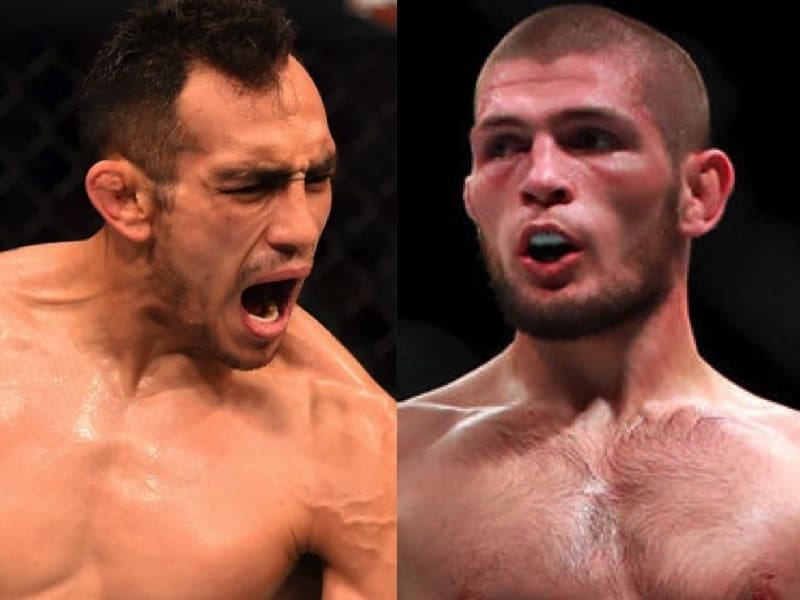 Former interim UFC lightweight champion Tony Ferguson has called out Khabib Nurmagomedov once again.
Ferguson was expected to challenge Nurmagomedov for the lightweight title this year. But with the latter only returning in the fall, an interim lightweight title fight was slated between Ferguson and Max Holloway.
The fight never came to fruition as it was revealed that Ferguson was suffering from personal problems. It notably came to light last month that his wife had even filed a restraining order against him.
Now seeking professional help, "El Cucuy" revealed on Monday that he had passed his medical evaluation. He proceeded to call out Nurmagomedov for a title fight at the same time.
Nurmagomedov offered his support to Ferguson earlier this month. "The Eagle" also spoke of how their match-up is the most anticipated fight in the UFC.
"Yes, it's a great fight," Nurmagomedov said. "It's one of the best… Not even one of the best, it's the most anticipated fight in the UFC. I've been told about it by the UFC owners because they monitor what people say on the internet. And this is the most anticipated fight at the moments. So let's hope he comes back."

Both fighters last competed at UFC 229 in October. Ferguson defeated Anthony Pettis via TKO in the co-main event while Nurmagomedov defeated Conor McGregor via submission in the main event.