Ronda Rousey's coach reacts to some of 'Rowdy's' Mom's criticism over his style of teaching, but it's not actually him…
OK, we've all made mistakes in the past, but it seems that swelling Ronda Rousey's ego by telling her she is a great boxer is a doozy. That is, according to the former UFC women's bantamweight champion's mother. She recently blasted Edmond Tarverdyan, Rousey's long time coach, as an ego-maniacal fraud and an idiot. It's not the first time Dr. AnnMaria De Mars (Rousey's Mom) has put the screws to Edmond's reputation.
Before UFC 193, Rousey's Mother famously said she hated Tarverdyan, that he was sponging off Rousey's natural talent and that she hoped he was run over and killed by a car. That's some pretty intense crioticism, and it looked as though she may have been right as 'Rowdy' got outclassed and destroyed by Holly Holm at UFC 193.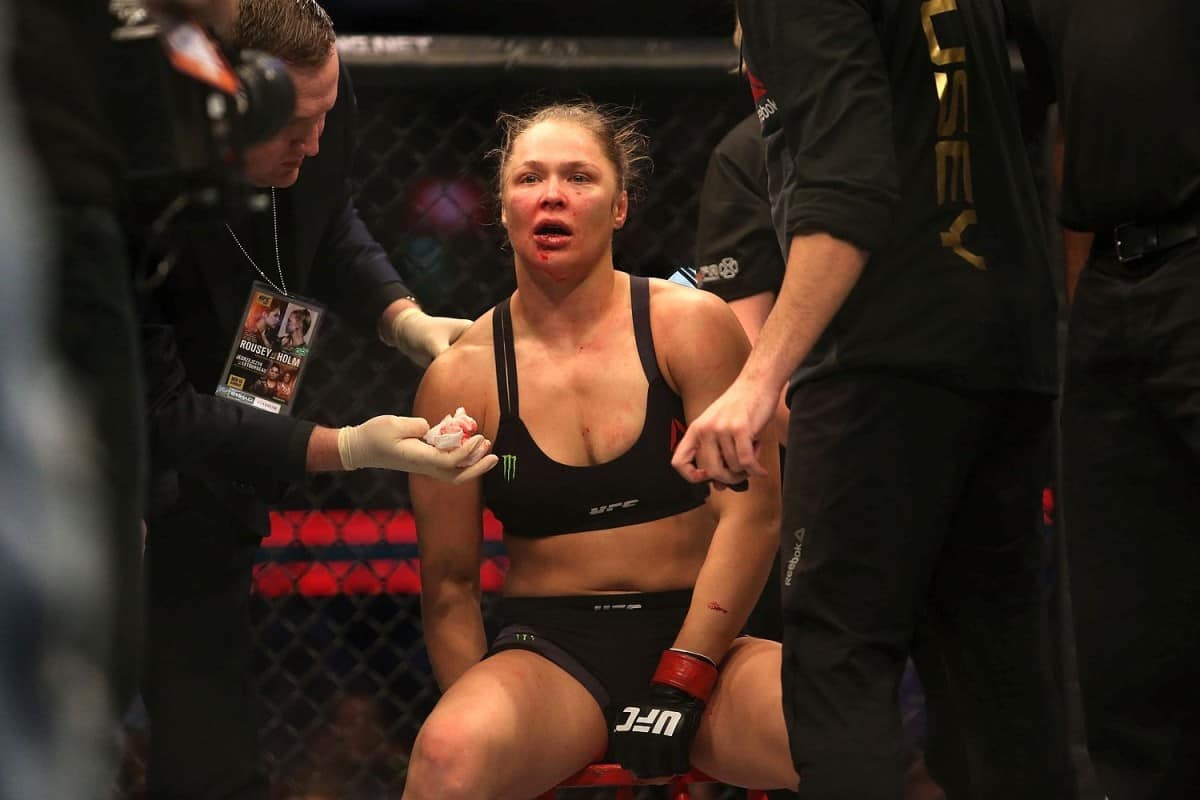 In response to the critics after Rousey's UFC 193 performance, Tarverdyan said he would not bring in a boxing coach to sharpen Rousey's striking game, and also that he felt Rousey was 'just caught,' rather than completely dominated by 'The Preacher's Daughter.'
Now, in a rather hilarious twist to the ongoing plot, UFC associated 'news' site TMZ published an interview with one 'Edmund Tarverdyan' (notice the spelling error) where he reacts to Rousey's Mom's latest rant. Saying the following:
"It's just her opinion. I'm just here to train Ronda and it really doesn't matter. Ronda knows who I am. I am her trainer and that's really about it."
It's a shame he didn't go full balls to the wall, but he has made a point of gloating about his new found fame on the parody twitter account for Edmond:
@FrontRowBrian pic.twitter.com/0Bnrm5KNOW

— Edmund Tarverdyan (@EddieTarverdyan) February 2, 2016

As said, we've all made mistakes in the past, but that doesn't mean we can't all have a laugh at this latest blooper.