Like it or not, Chuck Liddell vs. Tito Ortiz III is happening.
The longtime UFC champions and rivals met face-to-face in an intense staredown to cap off today's introductory press event for their trilogy fight under Golden Boy Promotions this November.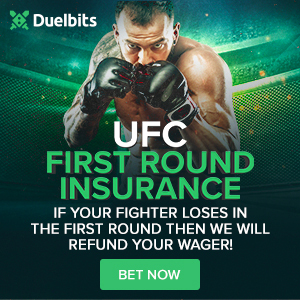 Ortiz was the one not surprisingly driving the smack talk as he ran his mouth up close and personal in Liddell's face. It was only an extension of his attitude throughout the entire press event, were the polarizing ground and pound specialist went off on Liddell.
He may have two previous losses to "The Iceman," but Ortiz said he would defeat Liddell on his terms this time around (via MMA Fighting's Shaun Al-Shatti):
"Live at The Forum, November 24th, I get an opportunity to put you out once and for all. This came around, I fought last year against Chael Sonnen at Bellator 170, I choked him out in two-and-a-half minutes. He's still in the heavyweight tournament and still beating guys.

"This guy next to me (Liddell), he hasn't fought in over 10 years. He wants to come out of retirement and call me out? I've been passionately busy with my other businesses, but you know what? I see the opportunity to finally shut this guy up, to finally get my hand raised on my terms."
Liddell hasn't fought for over eight years, but who's counting. Anyway, Ortiz, who's a vocal supporter of Donald Trump, kept the smack talk rolling hard by using one of his fans' favorite insults:
"Like I said, I'm 43 years young. I've watched guys, the greatest, like Bernard Hopkins be 52 and be a world champion. See guys who are the greatest, like Randy Couture, at 43 being the world champion. You're going to see Tito Ortiz on November 24th, at 43, getting his hand raised over an old man, a shell of a man, Chuck 'The Snowflake' Liddell."
The famed knockout artist and one-time face of the UFC had a somber response for his longtime rival:
"First, to address Tito, I know you're hoping I'm a shell of the man that I was, because that's the only way you have a chance of beating me. But he's going to find out real quick, November 24th, that I'm not," Liddell said. "I still hit just as hard, I still wrestle just as well, and he's gonna get knocked out.

"I'm excited to be back in the sport, and I'm excited to prove to everyone that I'm not too old. You can do anything you put your mind to. I will be there, I will be in shape, and I will be ready. This guy's getting knocked out, and I am going to enjoy it."
History would state that would be the case, but with Liddell much older and having suffered more brutal knockout losses than Ortiz late in his career, it's anyone's guess who will win this highly-criticized affair.
It's also anyone's guess why it got licensed by the California State Athletic Commission (CSAC), but that's another discussion for another time.
Ortiz closed with a simple bit of smack talk to end the proceedings:
"You ain't doing shit."
MMA fans will see who does what this November, and if my senses prove right, it should be akin to watching MMA's version of a trainwreck. What say you?