Tim Means scores vicious TKO against Andre Fialho to earn 33rd career victory – UFC Vegas 79 Highlights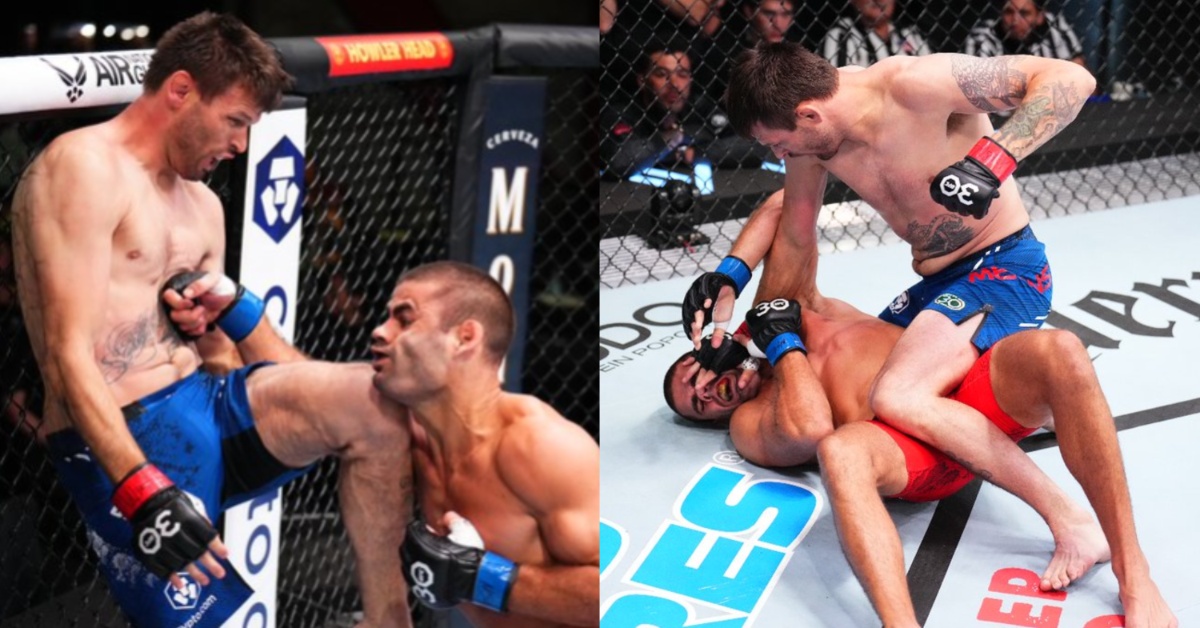 Tim Means added another big highlight-reel-worthy knockout to his record at UFC Vegas 79.
Both fighters came out swinging from the get-go, but it was Means who scored the early upper hand after landing a perfectly timed left knee while pressed against the fence. The blow sent Fialho crashing to the canvas. Means pounced and delivered some big strikes on the ground, but Fialho was able to recover and work his way back up to finish the round.
While Means appeared to be in control for a majority of the opening round, things were a bit more even in the second with both men finding their opponents' chin. However, it was clear that Fialho was beginning to slow down after eating a plethora of body shots from Means in the first 10 minutes.
Coming out for the third, Fialho had little left in the tank and Means took advantage, landing a big 1-2 that backed Fialho against the fence. Once he had his opponent backed up, Means teed off, landing a flurry that put Fialho on the canvas, forcing the referee to step in and call for the stoppage.
Official Results: Tim Means def. Andre Fialho via TKO (strikes) at 1:15 of Round 3.
It's Tim Means' seventh career finish in the UFC welterweight division and his 25th career finish overall. 'Dirty Bird' moved to 33-15-1 with 15 of those victories now coming under the UFC banner.
Check Out Highlights From Tim Means vs. Andre Fialho at UFC Vegas 79 Below: