Strikeforce, WEC, UFC and US Army veteran Tim Kennedy still has not fought in the octagon since his controversial loss to Yoel Romero in 2014. That was UFC 178, and now nearly two years later he still hasn't indicated a firm date for a fighting comeback, if at all. His new show 'Hunting Hitler' for the History Channel, as well as other US Army obligations have kept Kennedy away from the UFC's cameras, but there's also been a number of issues that Kennedy has been very vocal about.
Of course the loss to 'Soldier of God' remains a sour point, and perhaps always will for 'TK,' but the Special Forces veteran also harbours bad feelings towards the UFC Reebok deal. He has previously said he has doubts about ever fighting again, but has been chirping a very different tune this week.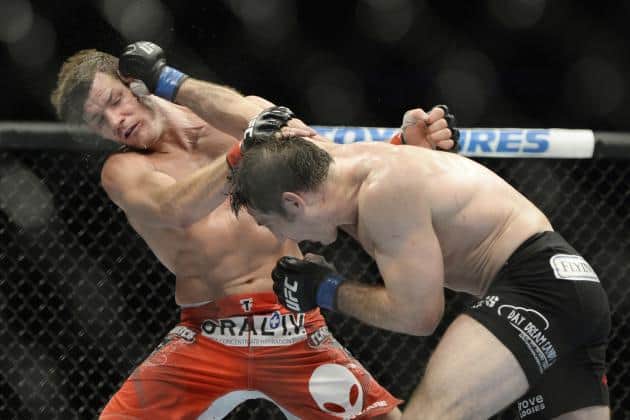 Now that Michael Bisping has taken charge of the UFC middleweight division, Tim Kenned has a thing or two to say about the British 'Count' being champion. Kennedy defeated Bisping in a one-sided decision in the Ultimate Fighter Nations finale, marking the last time that he tasted victory in MMA competition. Speaking during a Facebook live session, as transcribed by MMAFighting.com, the 36-year old American revealed he still has many doubts about Bisping's calibre and also announces his return to the UFC:
"What do I think of Bisping winning the title? [Laughs]. Yeah, so Michael Bisping is the current champion in my weight class. You guys know I beat the brakes off him for 25 minutes, pretty much effortlessly."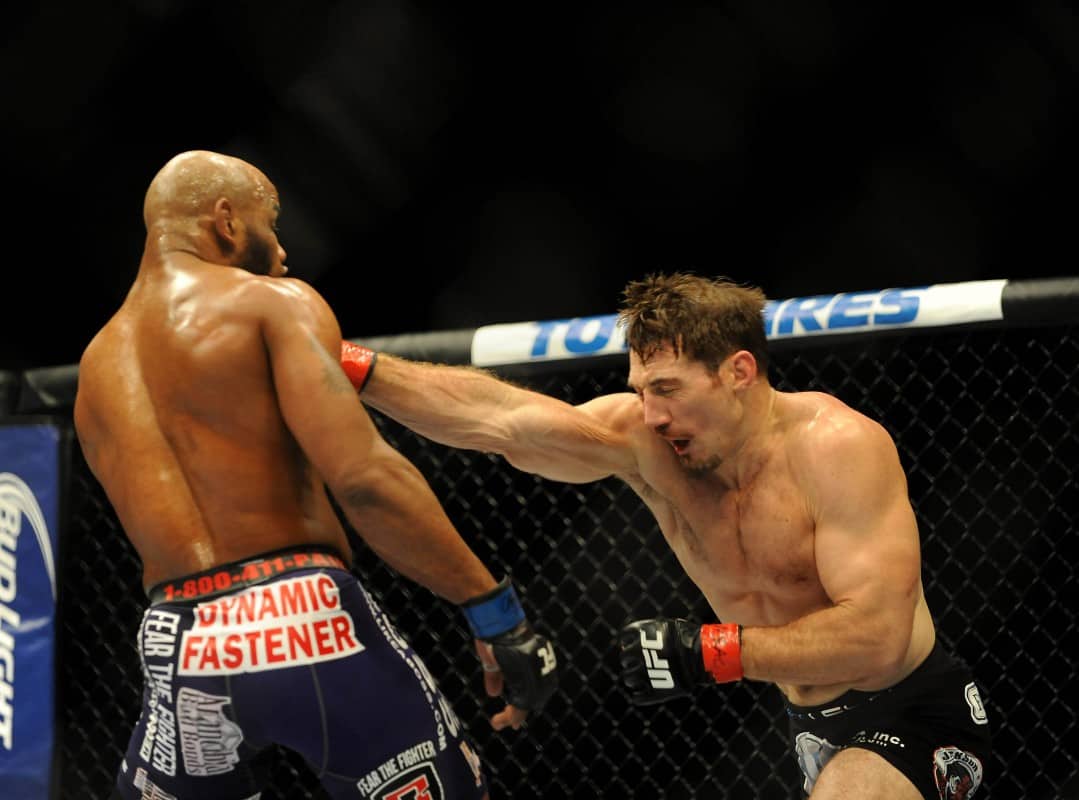 "It's funny because he's calling out very specific people and my name is not ever coming out of his mouth. For obvious reasons because I could do it again. I could do it tomorrow. I train all the time, but I could seriously destroy Michael Bisping in a matter of minutes if I wanted to."
"The last time with fought I didn't like him – I still don't like him – and I really wanted to make a point to bloody him up. One of my coaches was like, 'why didn't you just finish him? Why didn't you just choke him out? Why didn't you make him tap?' Because I didn't want to. I wanted to put him on his back and punch him in the face for 25 minutes. So that's what I think about Michael Bisping."
Finally revealing when he intends to fight again in the UFC, Kennedy says his busy calendar won't allow him to fight in the octagon until September, but that date is pretty much set: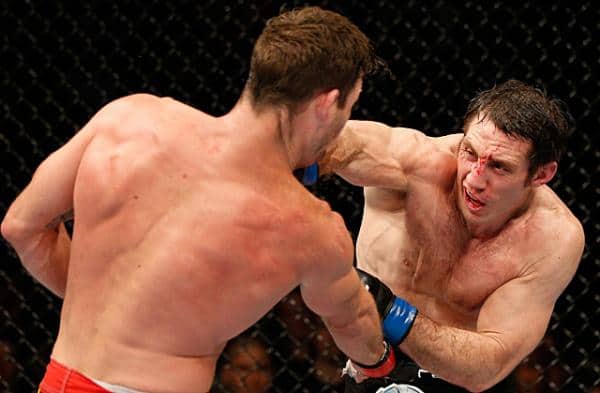 "I don't have a day off until November…I leave tomorrow. I'll be gone for 10 days. I'll be back for 6 hours to change out bags and then I go to South America for 80 days. Then I come back and the same day that I come back I grab different bags and I go to Albuquerque, New Mexico to start training for my fight camp for my next UFC fight. So then my next UFC fight happens and then I'll have Thanksgiving."
Could Kennedy be granted an immediate title shot upon his return? Given it'll be his 24-month anniversary of absence in September, and also the fact he's currently ranked 11th in a very busy division, the chances are the Albuquerque based fighter will have to get at least one win under his belt.

Who should Tim Kennedy face in his UFC return, or does his dominant win over Michael Bisping earn him a homecoming title fight? If there's one thing we learned from UFC 199's shocking headliner, it's that Bisping has evolved a lot in a very short time.