With Fabricio Werdum's shocking submission win over Cain Velasquez at UFC 188 in Mexico City last Saturday night (June 13, 2015) now etched into the annals of UFC history, fans and media alike are attempting to determine just where the formerly touted champion now sits in not only the currently muddied heavyweight picture, but also among the heavyweight greats of all-time.
The question that's going to be answered more immediately is where he stands among the current crop of challengers; but even though Werdum said he'd grant Velasquez an immediate rematch, he may have to take and win at least one more fight to get back to a title shot given the nature of his loss to 'Vai Cavalo.'
Many have already begun to speculate that a motivated and in-shape Velasquez could definitely defeat Werdum in a fight contested at sea level, yet in today's ever-unpredictable UFC landscape, that just isn't the case with any degree of certainty.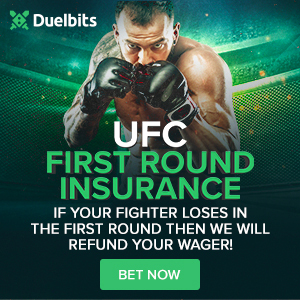 In fact, it could be argued that the odds would actually be against that happening for a few good reasons. Let's take a look at why Velasquez' time at the top may have been squandered during the 20 months he had between his last win and his loss to Werdum.

1.) Injuries:
The glaringly obvious example of why Velasquez may never live up to his potential are the many devastating injuries that have kept him out of the cage for so much time in recent years. He's only fought six times since winning the belt from Brock Lesnar way back in 2010 due to shoulder, knee, and hand issues, and those continue to plague him to this day. He came back seemingly healthy after 20 months off against Werdum, but it was clear to see that the once-revered champion was a shell of his former self.
He may get hurt in fights, he may get hurt in training, but the fact remains that he's been unable to stay healthy and defend his belt, putting his division in a huge limbo while quickly sapping his potential to go down as one of the sport's greats. Heck, now it's even debatable if he'll regain the heavyweight crown, or even another title shot if he somehow loses his next fight. I wouldn't pick him to at all right now, but again, he has to show up first.
Time will tell if he can stay healthy and regain the form that had him pegged as the clear heir-apparent to Fedor Emelianenko's heavyweight G.O.A.T. throne, but at 32 years old, injuries may have sapped much of the greatness out of Velasquez's career already, leaving it short of its absolutely massive potential.
Which brings us to our next reason…

2.) Hype:
Despite his massive hype being a reason why Velasquez may not ever live up to the quite possibly unrealistic expectations set before him, it's still important to focus on what he has accomplished in the Octagon. He was a brutal destroyer during his run to a title shot, decimating any and all challengers with a devastating mix of cardio, pressure, and well-rounded skills wherever the fight went.
But again, injuries keeping him out of the cage for so long made him the victim of perhaps more praise than he may have earned due to his performances. You could blame his loss to Junior dos Santos to the badly injured knee he came into the bout with, but at some point you have to stop blaming injuries and simply show up to fight and win if you're truly going to be considered the greatest of all-time.
You could blame the altitude of Mexico City for his loss to Werdum, but that's not 'Vai Cavalo's' fault. Velasquez chose not to go to the country of his heritage early enough, and whether or not that played a big part in his loss doesn't matter anymore.
He's also beat only two fighters, dos Santos and the rapidly skidding Antonio 'Bigfoot' Silva, in the last five years, signifying that his title as an indestructible monster who never stopped coming forward and was impossible to beat was more than a little premature. And unfortunately, a lot of that could be due to our next reason.

3.) Training Practices:
A lot has been made about Velasquez and his team's notoriously tough training practices at American Kickboxing Academy (AKA), which UFC President Dana White recently dubbed "Stone Age" due to their frequent occurrences of fighters getting injured.
It could be argued that this reason is in the same boat as his injuries, and there's certainly some truth to that philosophy. However, many of Velasquez' injuries came in his fights, which could suggest that his body is simply too worn out when it finally comes time to fight due to the ridiculously intense and frequent 'sparring' sessions he goes through with Daniel Cormier, which they've repeatedly compared to actual fights.
And Velasquez' latest injury, a torn meniscus that forced him out of his originally scheduled UFC 180 bout against Werdum at the UFC's debut on Mexican soil, was suffered when the former champ slipped on a sweaty mat during wresting practice. The fact that an elite UFC champion who was one of the world's top-ranked pound-for-pound fighters was even in such a scenario was baffling.
While you simply cannot argue with AKA's results, you can argue that their methods are of the extreme hit-or-miss variety, as their fighters either channel their tough-guy training methods into a run at the UFC titles, or find themselves on the sidelines with uncertain results to come when they finally do make it back.
Would Velasquez have retained the title if he had not gone through that kind of a rigorous training camp and got injured? Impossible to say. Would he have even been there in the first place? Again, tough to say. But one thing is certain, that the absolutely brutal camps that he's already went through have undoubtedly given the former champ the body of a man much older than his 32 years.
Will he regain the form he had before his UFC 166 win over 'Cigano' and finally fulfill his potential as the man whom everyone had already deemed the G.O.A.T.? It's possible, but the odds are not on Velasquez' side as of right now.
Do you believe that Velasquez will regain the UFC title?
[interaction id="5581caa4ef5f4d42582f9e48″]
Outer Photo Credit: Gary A. Vasquez-USA TODAY Sports