It's no secret that the UFC's top two undisputed stars may appear to be losing it a bit after two devastating losses in their last two respective bouts.
Yet while Ronda Rousey and Conor McGregor are currently being heaped with criticism following two different kinds of outbursts, it's not surprising to understand once one simply takes a look at the insurmountable pressure, media attention, hype, and time-consuming obligations were piled upon their shoulders in mass quantities.
That's not to make excuses for either one, because as truly polarizing and unique fighters in their own right, they had built a large following of both passionate fans and fervent haters. One side tuned in to see them win emphatically as they always had before, and one side tuned in to for the small chance of hopefully seeing them lose. For a while, that game worked absolutely to perfection as Rousey and McGregor talked themselves up to clearly unattainable levels, and it worked because they backed it up in the Octagon with one seemingly endless stoppage after another.
But occupying that rarified air as a transcendent and one-of-a-kind superstar in the fight game is a tenuous position at best, and all of that came crashing down when Rousey lost to a vicious Holly Holm head kick at UFC 193 and McGregor was submitted by Nate Diaz in a welterweight bout four months later at March 5's UFC 196.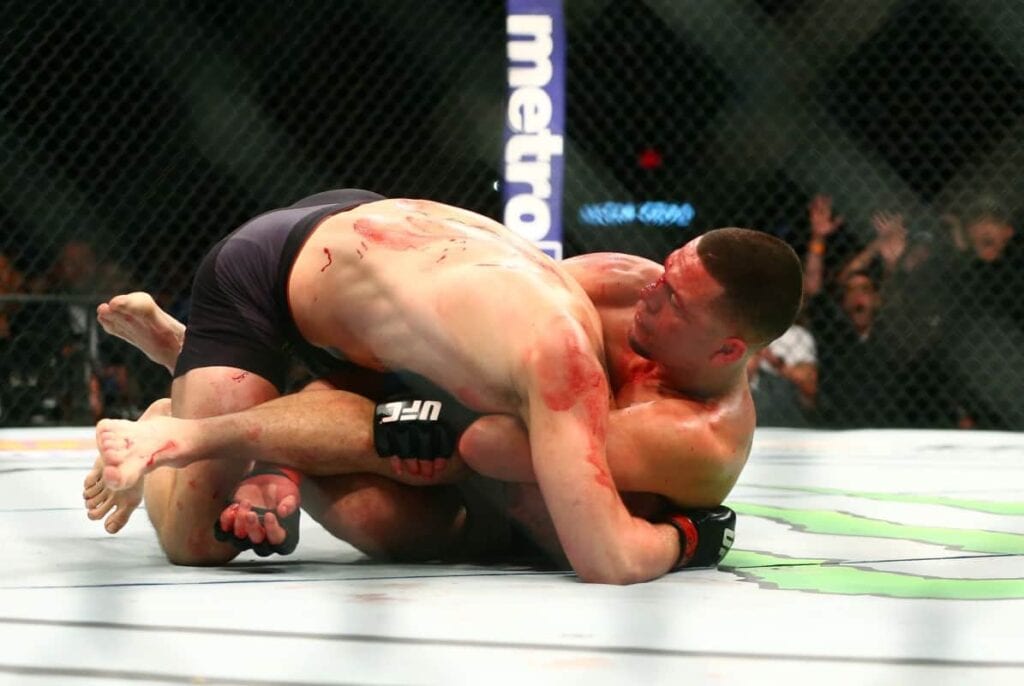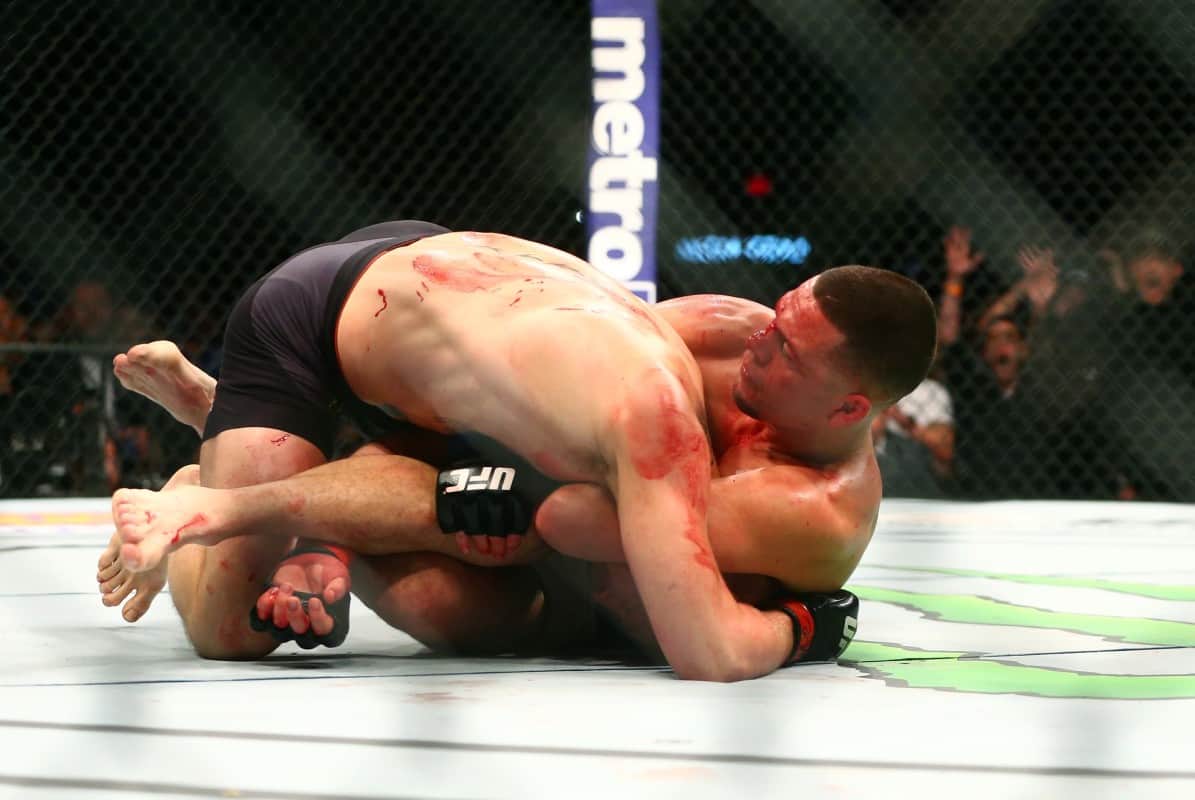 Both 'Rowdy' and 'Notorious' stayed the undisputed top two stars in MMA, a backing sentiment to their true drawing power and overall scope, but it would obviously be impossible to say at least one coat of shine hadn't been stripped away from their sleek sports cars on those nights. They're still human, after all.
This week, however, it seems as if their somewhat troubling reactions to the losses have the once-confident superstars in the strangest spots of their otherwise spotless careers in the UFC.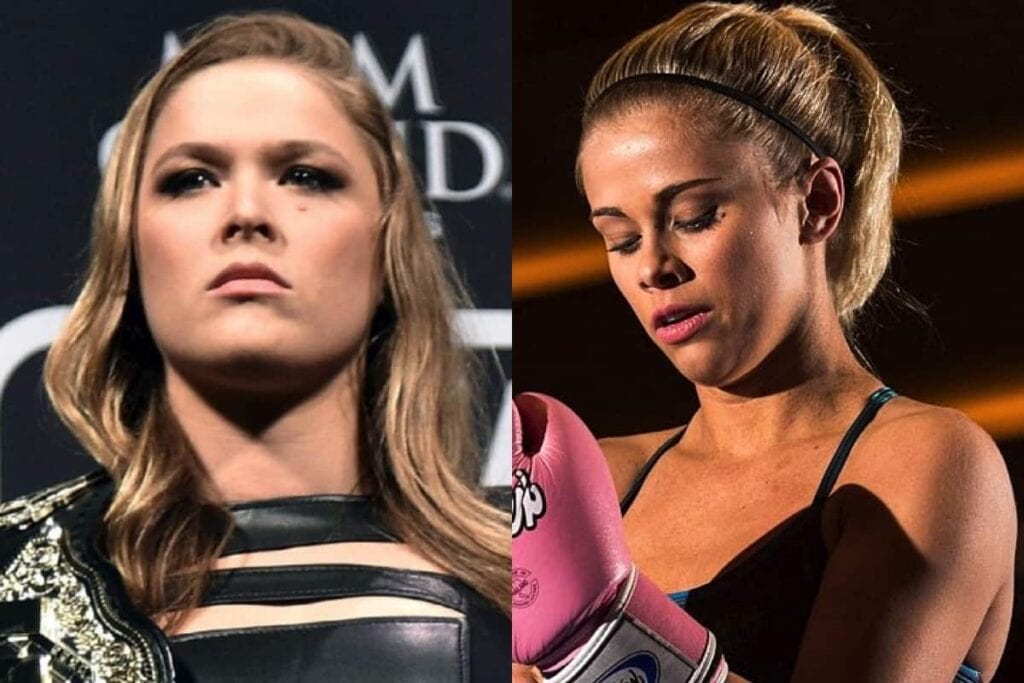 Rousey made headlines for supposedly blowing up with a profanity-laced tirade on strawweight Paige VanZant at a Reebok event because she had congratulated on Holm for beating her, something PVZ soon confirmed. McGregor has obviously been embroiled in his drawn-out 'retirement' saga that found him pulled out of his UFC 200 main event rematch with Diaz for refusing to attend a press conference.
The drama has been poured on thick by both sides; however, at this point it's a legitimate question as to whether McGregor should just keep his mouth shut and stay off of social media for now. Case in point, he showed up with an Instagram post of him throwing an uppercut at the UFC 196 open workouts with a caption touting its effectiveness in his bout with Diaz, a true point.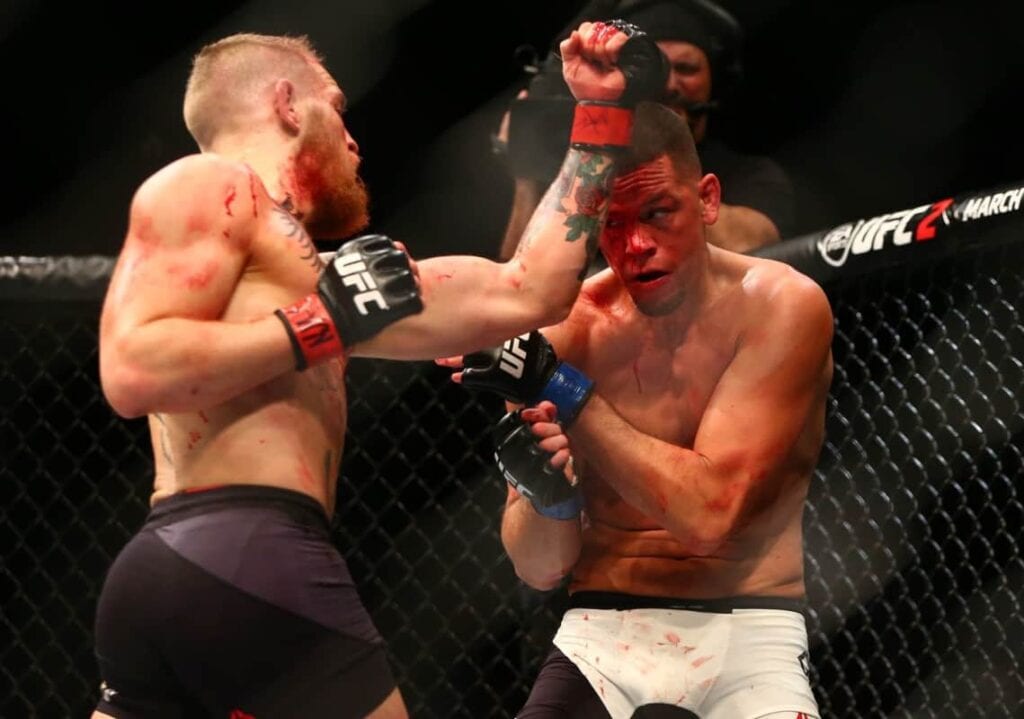 Yet it's also a bit of clutching at straws, as it was a fight he was later battered and gassed before tapping out to a brutal finishing hold. Diaz walked through his punches that night, and now, it's starting to appear he also walked through his once-indestructible psyche. McGregor had absolutely no problem doing each and every conference with gusto when he was knocking out much smaller fighters in every bout.
Again, not to take away from his accomplishments, because he's been nothing but dominant at 145 pounds. But he and his employers may have built him up to an unachievable level that includes the rigorous and eventually exhausting promotional whirlwind it subjected he and Rousey to.
Rousey's side of the story is a bit different. Read on to the next page to find out why.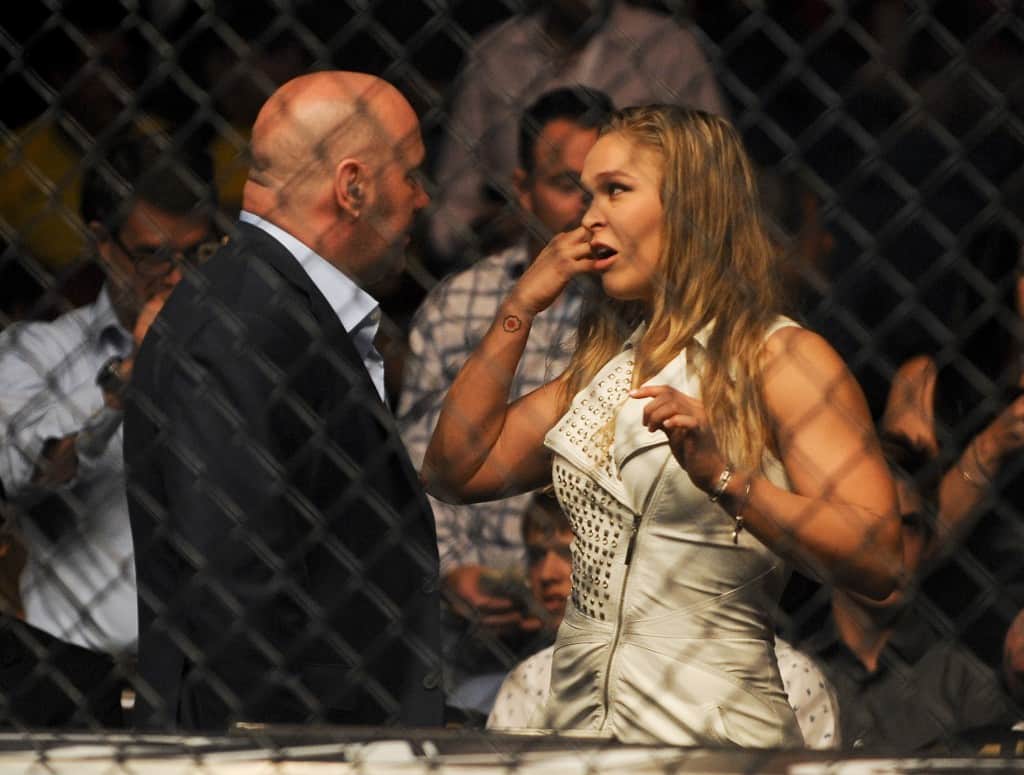 For Rousey, the trash talk and build-up braggadocio was much different than McGregor's unique in-your-face style, but make no mistake, she put herself on a pedestal that was so high, a fall off it could have been nothing but devastating. Her talk of retiring undefeated, facing men, and even believing she could 'beat Cain Velasquez' (metaphorically or not) built her up to a similar level as McGregor in that regard.
When she met her match like he did, she first went into hiding, and only reappeared when she described her mindset of feeling suicidal after the Holm loss to Ellen DeGeneres. It's good to see that Rousey has snapped out of that mindset; that would certainly never be on trial. On the other side of the coin, it's hard to see her ask for our sympathy publicly and then verbally lash out at a pro fighter who simply congratulated her opponent for beating her.
McGregor is also lashing out as well, as it seems clear that his self-imposed 'retirement'' of two days and strange outburst on Twitter have made 'Notorious' appear a bit frazzled and worn after his run-in with Stockton's finest. He cited his impressive pay-per-view numbers during an impromptu discussion with fans this week, but the whole thing may have left him appearing a bit desperate despite the truth of the matter.
Today, he teased a potential super fight with retired boxing champion Floyd Mayweather Jr., a move many are further pointing to as a sign of McGregor's puzzling downward spiral.
And that's in no small part due to the ultimately draining speed with which they were both built up to be the stars they are. The UFC needed a huge bounce-back year in 2015 after a downtrodden and profit-starved 2014, and they got it in a big way on the backs of Rousey and McGregor's draws, no disrespect to any other fighter.
It was those two, and to a certain extent, it still is, but the bottom line is that the sheer burden of the non-stop promotional schedule, coupled with other obligations and the need to train to still be able to beat the best, got to them, and it got to them quickly.
It would happen to any human being after a certain amount of time, even ones as stalwart and resilient as Rousey and McGregor. It's also just part of the fight game, and of course, they wanted it for themselves, too.
But at the end of the day, the UFC should have seen this coming if they wanted to keep their top-drawing superstars at the top for a period of more than a couple years.
Life is a balance, they say.