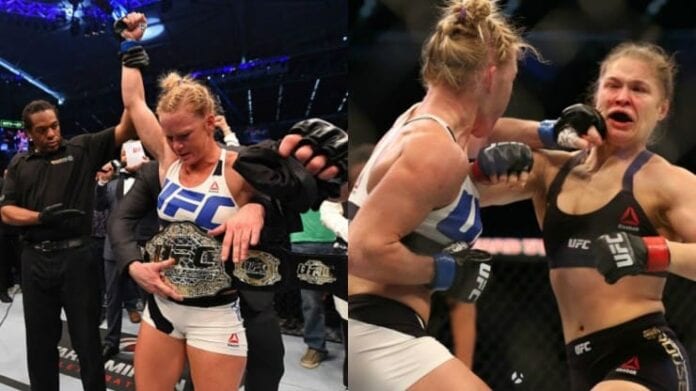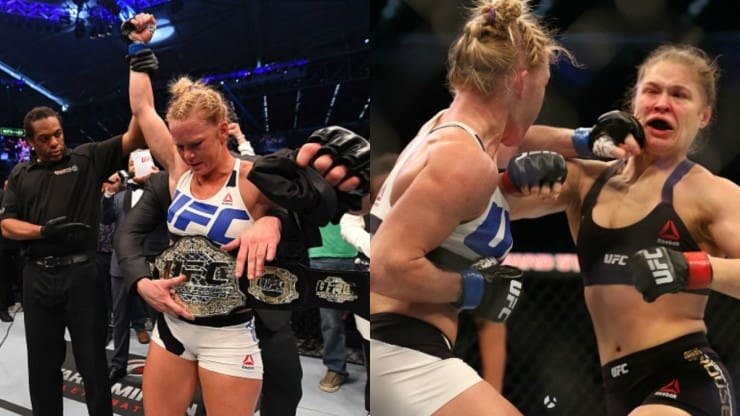 New UFC women's bantamweight champion Holly "The Preacher's Daughter's" Holm pulled of a historic upset for the ages when she picked apart, and brutally knocked out heavy favorite and former dominant champion "Rowdy" Ronda Rousey at this past weekend's (November 14, 2015) UFC 193 from Australia.
In the aftermath of the sensational performance, much of the attention still remains on the mega star in Rousey. Many considered her to be untouchable, and unbeatable, with her plummet leaving the mixed martial arts (MMA) world in shock.
The criticism towards the ex-champ has been relentless as well, and there seems to be a fair share of fans who are convinced that Holm's win was a fluke. Possibly a lack of motivation, or a weak game plan was the reason Rousey lost they say.
However, we must also note Holm's credentials and accept that she put together a brilliant game plan while executing it beautifully.
That being said, maybe it wasn't a fluke. Let's take a look at four reasons why Holly Holm could reign as the bantamweight champion for longer than many may think: