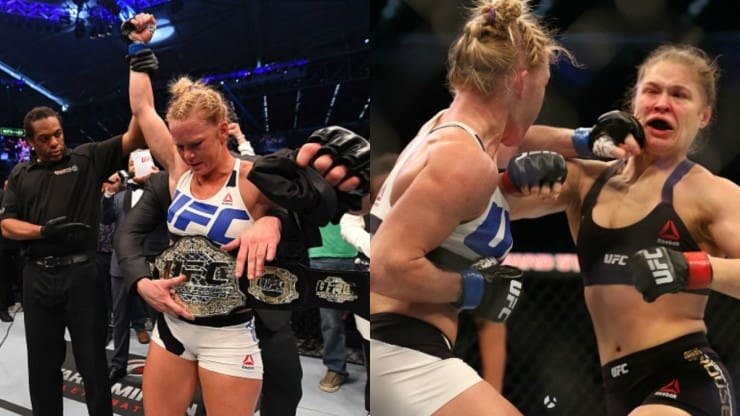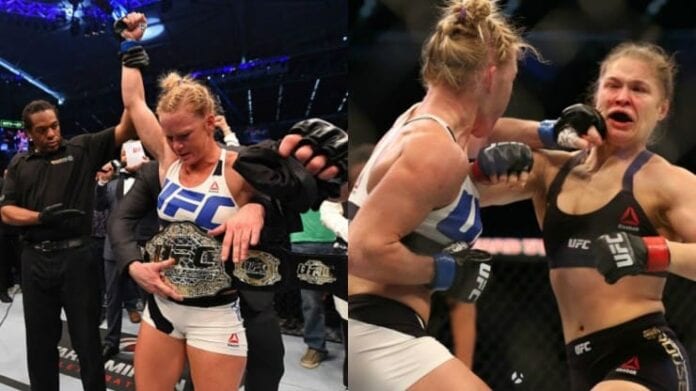 New UFC women's bantamweight champion Holly "The Preacher's Daughter's" Holm pulled of a historic upset for the ages when she picked apart, and brutally knocked out heavy favorite and former dominant champion "Rowdy" Ronda Rousey at this past weekend's (November 14, 2015) UFC 193 from Australia.
In the aftermath of the sensational performance, much of the attention still remains on the mega star in Rousey. Many considered her to be untouchable, and unbeatable, with her plummet leaving the mixed martial arts (MMA) world in shock.
The criticism towards the ex-champ has been relentless as well, and there seems to be a fair share of fans who are convinced that Holm's win was a fluke. Possibly a lack of motivation, or a weak game plan was the reason Rousey lost they say.
However, we must also note Holm's credentials and accept that she put together a brilliant game plan while executing it beautifully.
That being said, maybe it wasn't a fluke. Let's take a look at four reasons why Holly Holm could reign as the bantamweight champion for longer than many may think: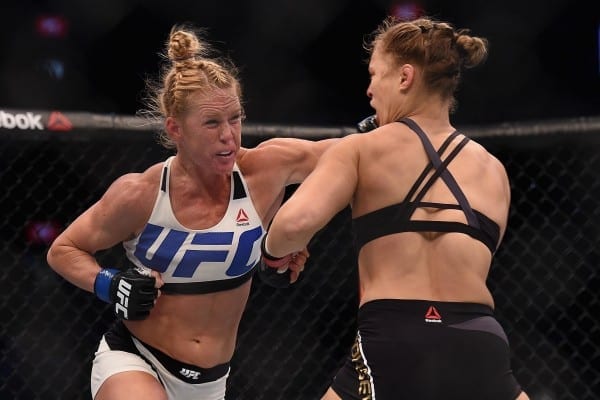 The Division Remains Weak
Despite her loss, Ronda Rousey is unquestionably a world class athlete and one of the best fighters we've seen in recent memory, but the fact is that she may have been performing against less than stellar competition.
The "Rowdy" one was putting on clinics against fighters that didn't seem to be even remotely close to her in skill level, and the results proved that to be true.
UFC 193 proved that even further. Rousey had never faced an opponent like Holm, and "The Preacher's Daughter" simply outclassed her.
Holm will now have to meet Rousey in a rematch sometime next year, and if she can put together yet another breath taking victory, she too will be matched up with the rest of the lack luster 135-pound division.
I'm not saying there aren't any talented fighters or serious threats in the division, but if Holm can beat Rousey twice, I would assume she would match up quite well with the rest of the class.
If Rousey can't topple Holm, who could?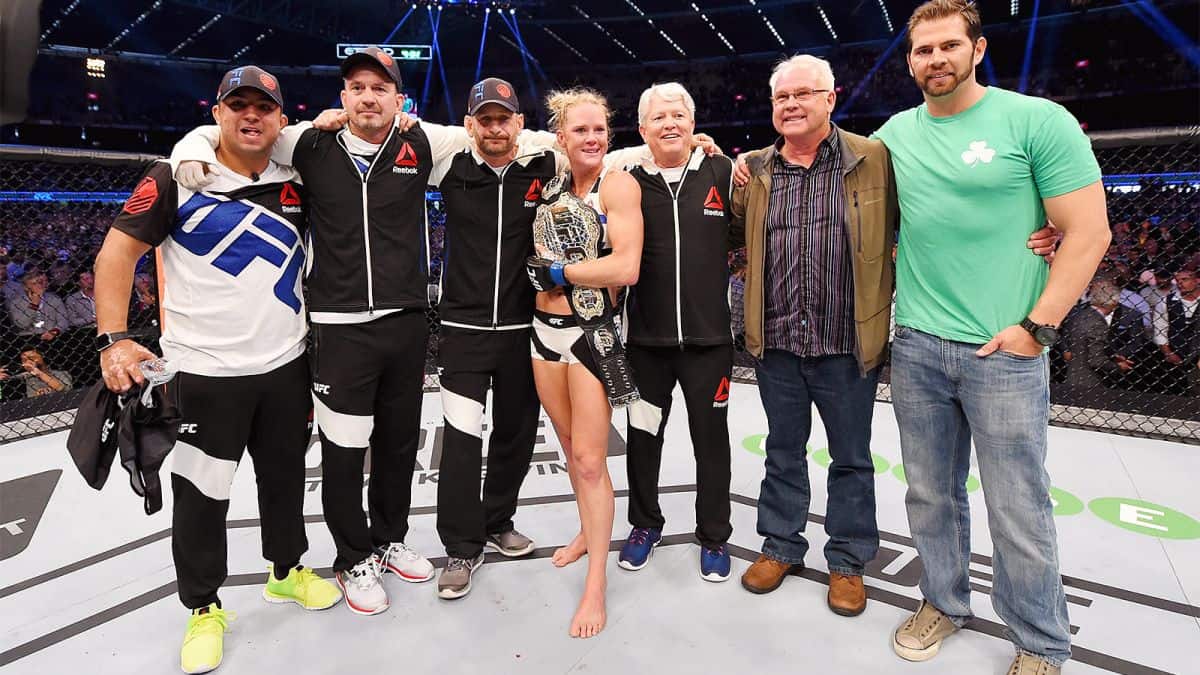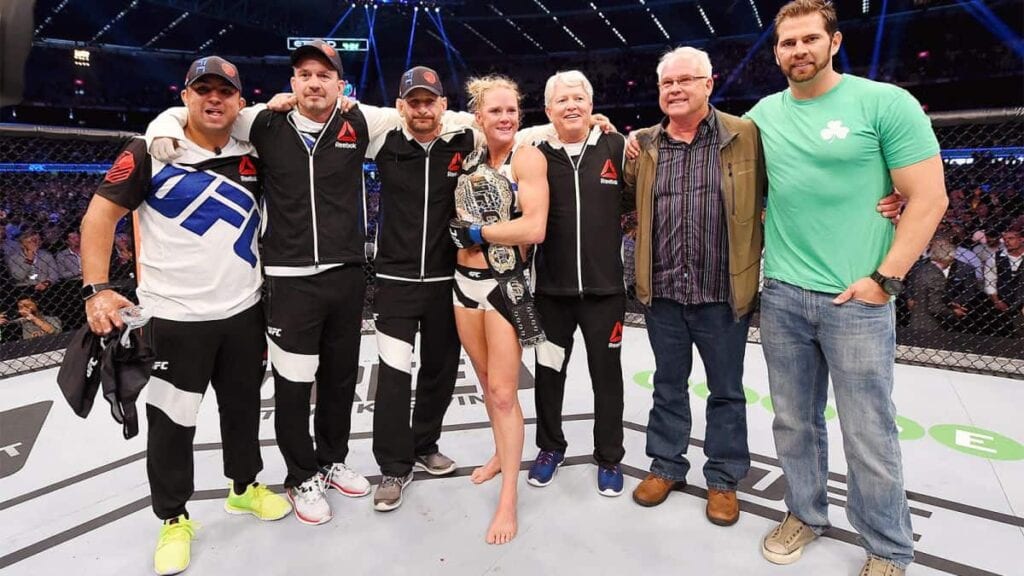 She Has The Team Behind Her
After UFC 193, much of the criticism towards Rousey has been regarding her team, or lack thereof, and her coach Edmund Tarverdyan.
The "Rowdy" one is the face of the Glendale Fighting Club in Venice, California, and some feel as if she doesn't have the right training partners surrounding her. Also, fans and media members have been speaking down on Tarverdyan, mainly due to his message to Rousey after round one of her bout with Holm.
The consensus seems to be that Rousey needs a change, but the same can't be said for Holm, who trains at the famed Jackson-Winklejohn camp in Albuquerque, New Mexico.
Not only does she have two of the best coaches in the business in Greg Jackson and Mike Winklejohn, who Holm specifically has a special relationship with, but she has endless resources surrounding her in regards to training partners.
Just to name a few, the New Mexico gym is home to former light heavyweight champion and future title challenger Jon Jones, as well as current UFC title challengers Carlos Condit and Donald Cerrone.
Holm will continue to get arguably the best training in the world, and training that simply breeds champions which will be vital to her title run.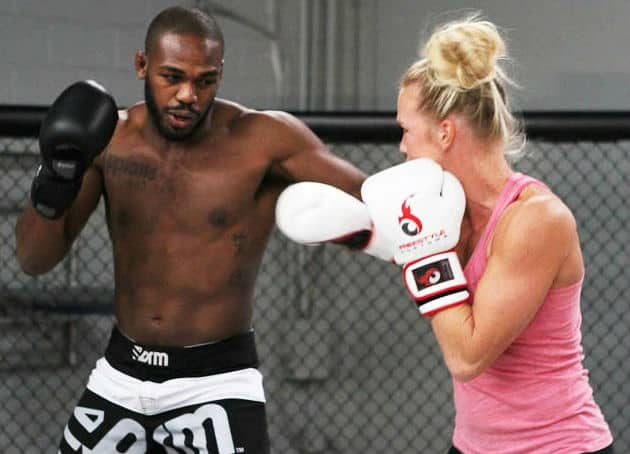 She Has Rounded Out Her Skills
"The Preacher's Daughter" clearly out struck Rousey, but that was to be expected, as she's undoubtedly the best striker in the 135-pound division, but it was her other improvements that were more glaring.
Holm is no longer just a striker which makes her all the more dangerous. She was able to defend in the clinch against a natural grappler, and was even able to escape from one of Rousey's signature arm bar attempts, something very few have been able to do.
On top of all of that, Holm even took Rousey down at one point. She has proved that she is no longer a boxer competing in mixed martial arts, but a well-rounded fighter and could very well end up being an extremely difficult puzzle to solve.
The Experience Factor
Holm's experience factor comes in two different categories.
The first is obviously the striking category. As a 19-time boxing champion, "The Preacher's Daughter" is one of the most decorated strikers to ever compete inside of the Octagon. In her heyday, she was considered to be one of the best female boxers in the world, and for good reason.
Holm, a natural southpaw, uses footwork and distance terrifically, and mixes it up very well. Under the tutelage of Winklejohn, she has expanded her skillset and has knockout power to go with it.
No matter how much a certain fighter improves, it's near impossible to catch up to a lifetime of experience, something Holm possesses.
Along with her striking pedigree, "The Preacher's Daughter" also has the experience of a champion. She has been at the top before, and knows what it's like to be there.
Leading up to the fight, Holm appeared to be calm, confident, and comfortable, while Rousey seemed to be cracking under the pressure. We have seen numerous UFC champions break due to the stress of ruling a division, but Holm has plenty of practice with this, which is just another reason why we may see her on top for a long while.
Am I jumping the gun here? Possibly. Of course we know that anything can happen in fighting. Rousey could absolutely destroy Holm in the rematch, and resume her roll on top, but there seems to be many signs pointing to a long reign for Holm on top.