The Prominence And History Of BJJ Legend Royce Gracie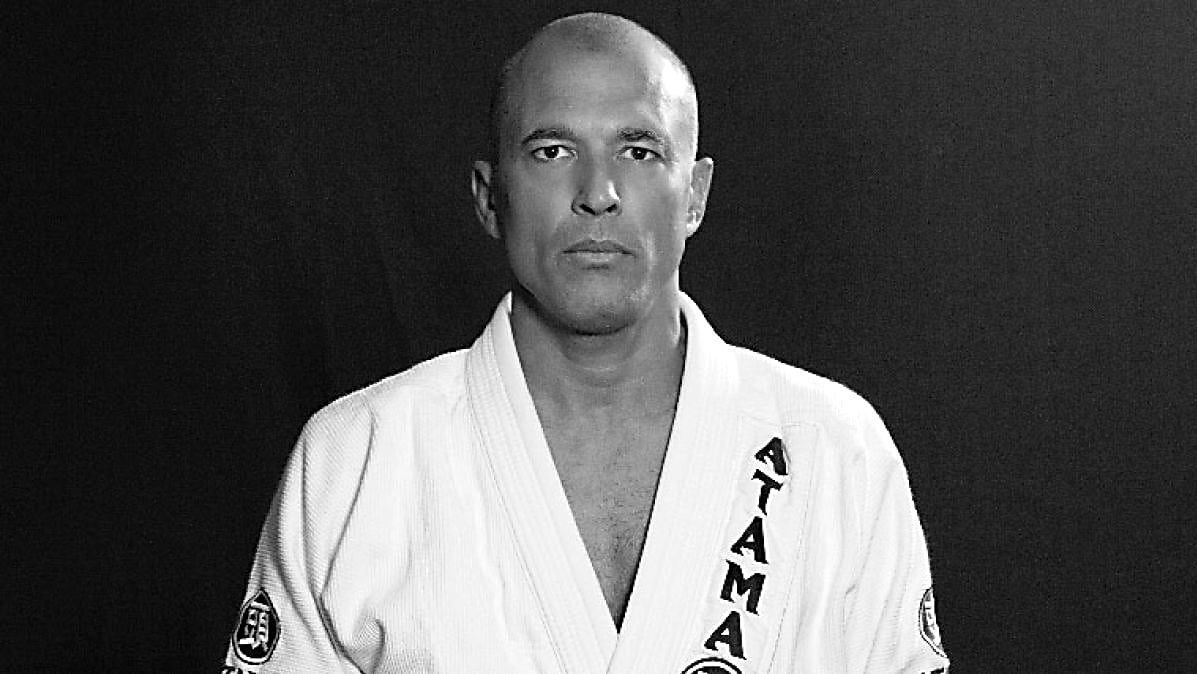 Guest post by Evolve MMA, Asia's premier championship brand for martial arts. It has the most number of World Champions on the planet. Named as the #1 ranked martial arts organization in Asia by CNN, Yahoo! Sports, FOX Sports, Evolve MMA is the top rated BJJ gym in Singapore.
Royce Gracie is the man who put Brazilian Jiu-Jitsu (BJJ) on the map and started MMA's push into mainstream consciousness. He didn't develop the grappling art. That credit mostly goes to his father Helio Gracie and his uncle Carlos Gracie. However, Royce was the one who proved the effectiveness of BJJ during the inaugural Ultimate Fighting Championship tournaments, dominating bigger, stronger opponents with a new martial art most people had not seen before at the time. 
Many people who saw Gracie's performances at the first five UFC tournaments were inspired by them. He won the first two UFC events, then pulled out from the finals of the third tournament due to an injury. He went on to win the fourth tournament and fought to a draw against his rival Ken Shamrock at the fifth tourney.
The Legend Of Royce Gracie
Born on December 12, 1966, in Rio de Janeiro, Brazil, BJJ has always been a part of Royce Gracie's life. The son of the founder of what is now known as Gracie Jiu-Jitsu or Brazilian Jiu-Jitsu, his BJJ training started while he was a toddler.
It was the normal thing to do being a part of the Gracie family. His brothers Royler, Rickson, Relson, and Rorion are all decorated BJJ fighters as well.
Royce entered his first BJJ competition at the age of eight, and he was skilled enough to train students by the time he was fourteen. He received a blue belt at the age of 16, and he was awarded his black belt a few months before his 18th birthday. Royce decided to move to the U.S. to help his brother Rorion's BJJ academy there. There was no way to predict what this decision to relocate would lead to.
Glory Days: A Natural Fighter
Rorion, along with Art Davie and John Milius, went on to create a no-holds-barred tournament that would feature the best fighters from different martial arts. The goal was to determine which combat style was most effective. It was modeled after the Vale Tudo fights that brought many Gracie members like his father fame in Brazil.
They called it the Ultimate Fighting Championship.
Royce already had some Vale Tudo experience from back home in Brazil, and he was selected to represent the family. That turned out to be an incredibly intelligent decision as Royce made it look easy as he methodically took opponents down, peppered them with strikes, and forced them to submit. Those who were too arrogant to tap went to sleep or suffered broken limbs.
That first UFC tournament was Brazilian Jiu-Jitsu's introduction to the mainstream. Everyone was talking about it. People couldn't believe how easily some skinny guy was defeating guys who looked to be twice his size at times.
BJJ schools started popping up all over the world, as the demand to learn this new martial art that seemed to be superior to all the others grew.
Royce went on to win the second UFC tournament, reasserting BJJ's dominance over all other martial arts. He probably would have won the third event, but he ended up withdrawing from the finals due to an injury. He came back with a vengeance for the fourth UFC tourney and left with the title once again.
The fifth UFC tournament was the first step towards what is now known as mixed martial arts. Time limits were introduced, and a new rule allowed the referee to stand up both fighters if they were stalled on the ground. Ken Shamrock ended up using those rules to his advantage, lasting the entire 36-minute duration of the bout. The fight was ruled a draw.
Royce left the UFC shortly after.
He accepted a big-name challenge against one of his uncle Carlson Gracie's students, Wallid Ismail, to settle a dispute about which Gracie school was stronger. Ismail was one of Carlson's top students, while Royce was his father's top disciple. At the time, Ismail had already racked up wins against other members of the family like Ralph and Renzo.
Special rules were made for the match between Royce and Ismail, but things didn't go as planned for the former. Royce ended up getting submitted with a clock choke early in their match. It was Gracie's first loss on the big stage, but it didn't stop the feud between the two. A rematch has never been finalized.
Return To MMA
Disappointed with his results in his return to BJJ competition, Royce decided to go back to mixed martial arts. He signed up with the top MMA promotion in Japan, PRIDE Fighting Championships. He was scheduled to fight UFC champion Mark Kerr in his debut, but he ended up pulling out due to a back injury.
Royce eventually made his PRIDE debut in 2000, defeating Nobuhiko Takada via unanimous decision. His next fight was against one of the most decorated Japanese fighters at the time, Kazushi Sakuraba. Sakuraba gave Gracie a good scare early in their match, almost catching Royce with a kneebar at the end of the first round.
The fight between the two lasted over an hour and momentum started to shift towards Sakuraba as the fight progressed. He intelligently used Gracie's gi against him and seemed to be the better-conditioned fighter. Royce's team threw in the towel about 90 minutes into the contest as Royce could no longer stand due to a broken femur.
It was Royce Gracie's first loss in mixed martial arts.
Royce went on to fight a few more times in PRIDE and K1 Dynamite, amassing a record of one win and two draws. He returned to the UFC for a catchweight fight against former champion Matt Hughes, but he ended up getting knocked out, suffering his second loss in MMA.
Gracie managed to turn things around during his next fight, avenging his loss to Sakuraba at Dynamite USA in 2007. Royce won the fight via unanimous decision. He tested positive for anabolic steroids after the fight, but the results of the contest were never overturned.
Royce returned to MMA after a 9-year break in 2016, defeating his arch-rival Ken Shamrock via knockout.
An Irreplaceable Legend
Royce Gracie is the father of modern MMA, and he's the reason BJJ is added to the training programs for law enforcement and military personnel all over the globe.