Looks like Daniel Cormier might be mad about another UFC poster he's featured on.
The UFC released the official poster for Cormier's UFC 214 main event against former champion Jon Jones from the Honda Center in Anaheim, California, on July 29, and let's just say the champ isn't featured as prominently as he may like. Check it out: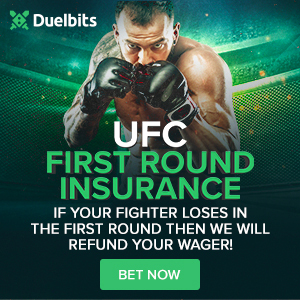 BA-BOOM!!

Your OFFICIAL #UFC214 poster: @DC_MMA vs @JonnyBones 2 | 7.29 | pic.twitter.com/5ZunLCQKu8

— UFC (@ufc) June 24, 2017
It's a strange look to have Cormier, the champion who has defended the championship twice since his rival Jones was stripped of the belt for his disturbing hit-and-run accident that left a 25-year-old pregnant woman with a broken arm in April 2015, upside down on the poster for their anticipated rematch.
True, Jones beat "DC" at January 2015's UFC 182, and is arguably the most dominant fighter in MMA history. But Cormier is the champion regardless of if many feel "Bones" is the rightful champ or not, and promoting it the opposite is sure to further irk Cormier.
If you'll remember, "DC" had issues with the poster for his UFC 210 meeting with Anthony "Rumble" Johnson, where the heavy hitter was featured much larger as he loomed over a smaller image of Cormier on the official poster.
Cormier's yet to respond, but overall, it's simply a strange decision to put your champ upside down on an event poster, and could reflect the UFC's view of whom they are rooting for on July 29.
Do you think the UFC should have taken a different design route, or is it a good look in your opinion?