Perhaps the most important fight in an MMA fighter's career, the UFC debut can leave many fraught with nerves.
While many fighters take a few fights to get their groove, some burst on to the scene and immediately cause the fans to take notice.
We've compiled the 10 best and most dramatic UFC debuts in the history of the promotion. Check them out here: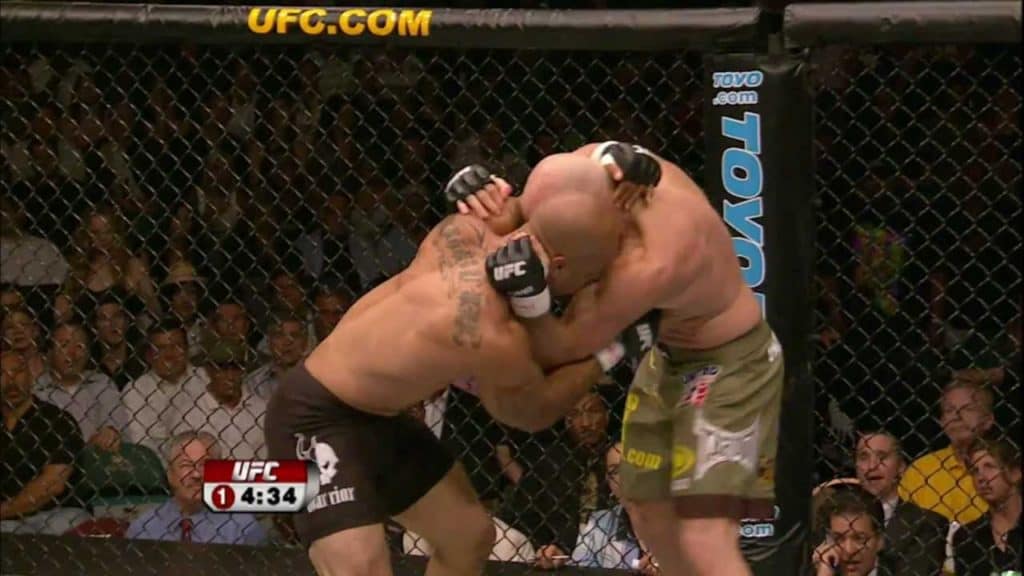 10. Houston Alexander vs. Keith Jardine
After Keith Jardine sparked Forrest Griffin, not a lot of fighters were willing to take on "The Dean of Mean" on short notice. Then came Houston Alexander.
The year was 2007, and then-champion Chuck Liddell was set to defend his light heavyweight belt in a rematch against "Rampage" Jackson at UFC 71. On the main card, Jardine was in need of an opponent, and the UFC was having difficulty putting a fight together.
Enter little-known Houston Alexander, a ripped but otherwise unassuming 6-1 fighter. While Jardine did drop "The Assassin" seconds into the first round, Alexander fired back with brutal intensity.
Uppercuts, knees, clubbing overhand rights. Everything Alexander through seemed to connect. The fight was more of a mugging or an assault than a mixed martial arts bout.
The fight was mercilessly stopped just 47 seconds into round one. While entering the fight a sizable underdog, "The Assassin's" UFC debut was without a doubt a memorable one.

Although his career didn't exactly live up to the expectations based off of his explosive debut, Houston Alexander took a short-notice fight against a top 10 fighter and shocked the world with a huge victory.