Perhaps the most important fight in an MMA fighter's career, the UFC debut can leave many fraught with nerves.
While many fighters take a few fights to get their groove, some burst on to the scene and immediately cause the fans to take notice.
We've compiled the 10 best and most dramatic UFC debuts in the history of the promotion. Check them out here: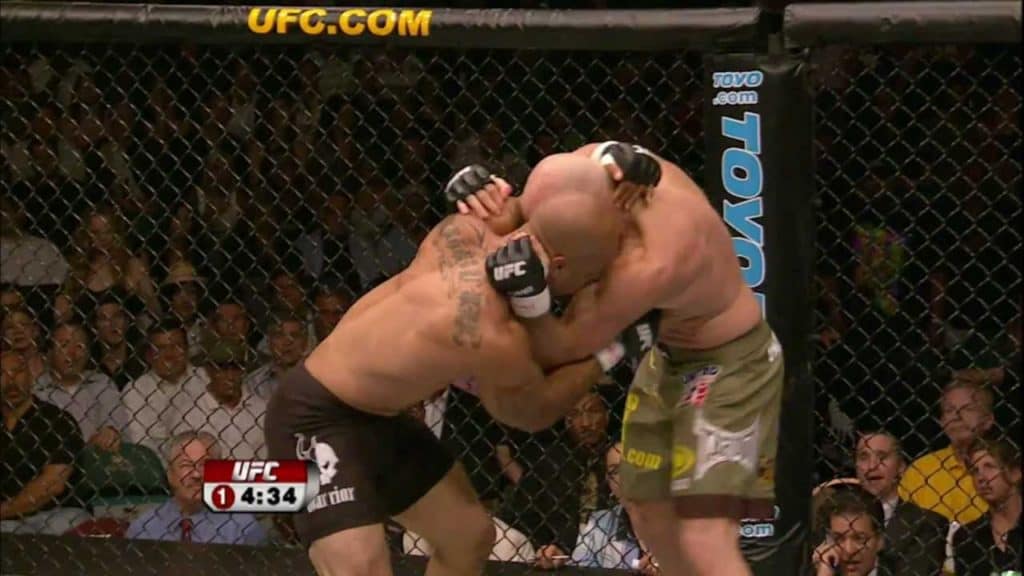 10. Houston Alexander vs. Keith Jardine
After Keith Jardine sparked Forrest Griffin, not a lot of fighters were willing to take on "The Dean of Mean" on short notice. Then came Houston Alexander.
The year was 2007, and then-champion Chuck Liddell was set to defend his light heavyweight belt in a rematch against "Rampage" Jackson at UFC 71. On the main card, Jardine was in need of an opponent, and the UFC was having difficulty putting a fight together.
Enter little-known Houston Alexander, a ripped but otherwise unassuming 6-1 fighter. While Jardine did drop "The Assassin" seconds into the first round, Alexander fired back with brutal intensity.
Uppercuts, knees, clubbing overhand rights. Everything Alexander through seemed to connect. The fight was more of a mugging or an assault than a mixed martial arts bout.
The fight was mercilessly stopped just 47 seconds into round one. While entering the fight a sizable underdog, "The Assassin's" UFC debut was without a doubt a memorable one.
Although his career didn't exactly live up to the expectations based off of his explosive debut, Houston Alexander took a short-notice fight against a top 10 fighter and shocked the world with a huge victory.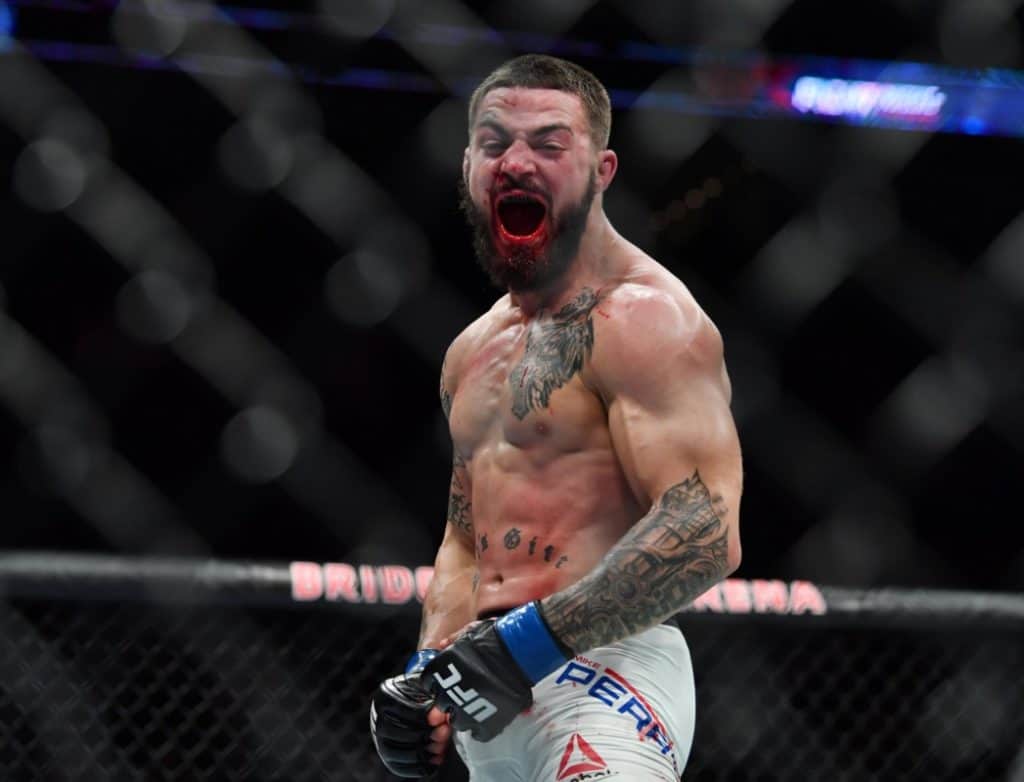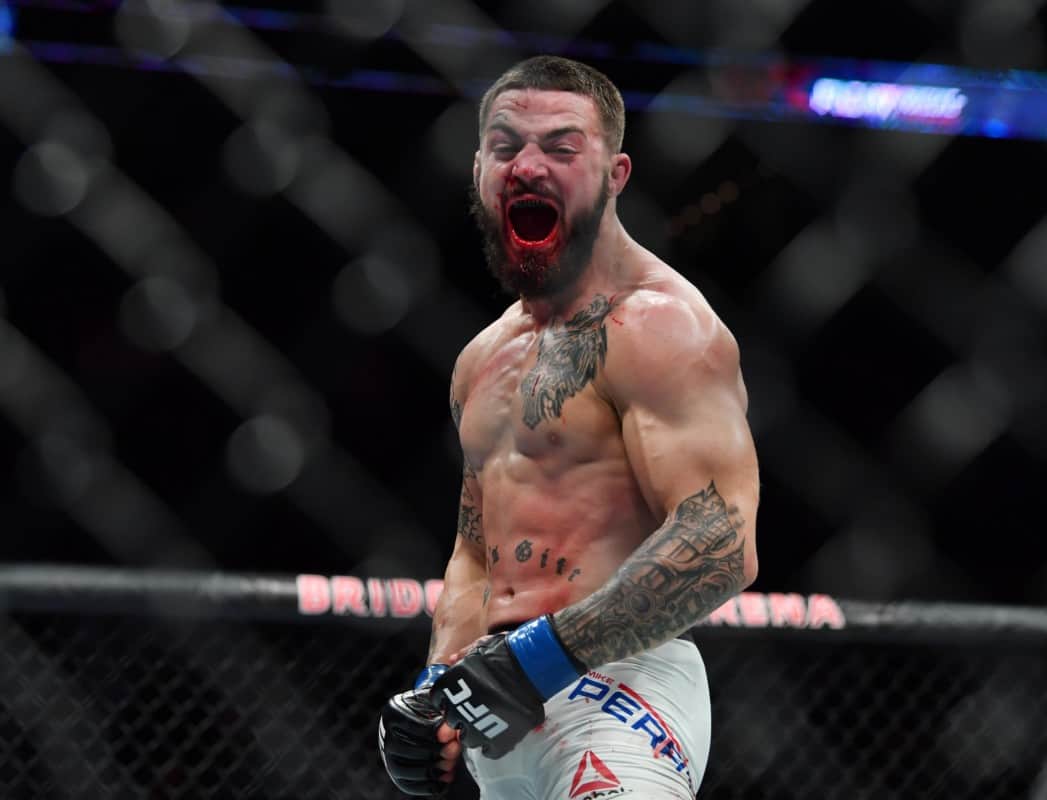 9. Mike "Platinum" Perry vs. Hyun Gyu Lim
One could say that Mike Perry's UFC debut began at the weigh-ins for his fight with Hyun Gyu Lin. Perry faked out his opponent after extending his hand, feigning a handshake before pulling his hand back and letting forth a primal scream in Lim's face.
Lim had already established himself as a potent striker with extremely dangerous knee strikes. However, Perry ran through him as if Lim had no offense at all.
Perry dropped Lim multiple times before the fight ending finish towards the middle of the first round, cementing himself as a legitimate prospect in the welterweight division.
Perry's seemingly effortless destruction of Lim, the same Lim who went three rounds with the former Strikeforce welterweight champion Tarec Saffiedine, was a sight to behold.
From the weigh-ins to his debut, Perry burst on to the scene in incredible fashion, forcing all other welterweights to take notice.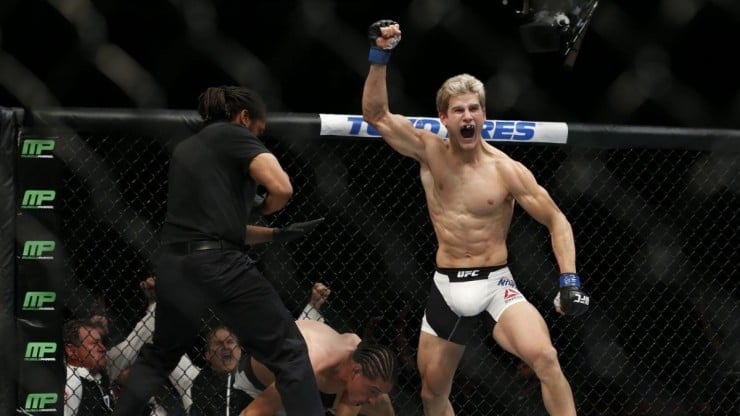 8. Sage Northcutt vs. Francisco Trevino
When Sage Northcutt made his UFC debut, he was only 19 years old. But his youth and inexperience were hardly an issue, as he ran through Francisco Trevino in 57 seconds.
While Trevino already had two UFC fights under his belt, "Super" Sage blasted through him with incredible ease.
With his spiked blonde hair and Adonis-like physique, Northcutt's octagon debut at UFC 192 definitely made an impression on fans.
Northcutt has since bounced between lightweight and welterweight, and is set to take on John Makdessi at UFC 214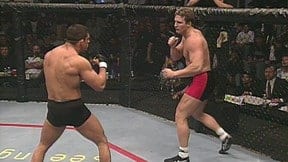 In the infant stages of the UFC, Vitor Belfort made a name for himself as the quintessential mixed martial artist.
He had power and good striking, a well-rounded ground game and guard, and an imposing physique combined with unbridled athleticism.
So it should come as no surprise that when Belfort made his octagon debut all the way back at UFC 12, he turned a lot of heads and quickly gained a reputation as a devastating finisher.
Belfort's first UFC victim was a heavyweight by the name of Tra Telligman, who is mostly remembered for his missing pectoral muscle.
The (then) young Brazilian just blazed right through him. Within 1:17 minutes into round one, Belfort emerged victorious, thus beginning a long and storied career in MMA.
Belfort's UFC debut was important as it was impressive. No longer would backyard tough guys be able to cut it in the world's leading MMA promotion. Belfort showed the MMA world that to be the best, one needed to be well-versed in all aspects of the sport.
Also, it didn't hurt that he was built like a Brazilian Hercules, which was a stark contrast from men like Tank Abbott and Scott Ferrazzo who stood across the cafe from him.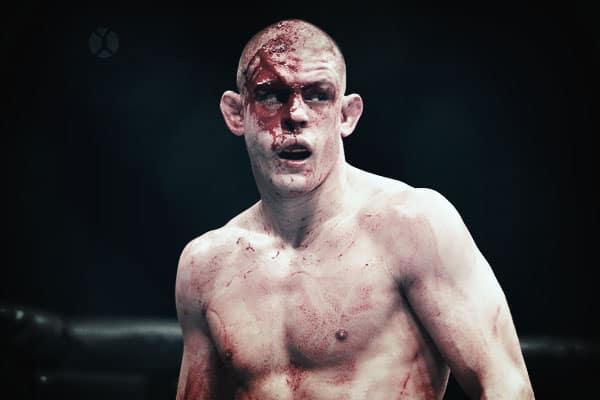 6. Joe Lauzon vs. Jens Pulver
If anyone thought then-newcomer Joe Lauzon would beat former UFC champ Jens Pulver, it would probably have been by submission.
Lauzon was a grappling ace, yet little else was known about him at the time.
So when he knocked out Pulver in 47 seconds at UFC 63, fight fans took note.
Even stranger was the fact that Pulver ended up coaching the next season of The Ultimate Fighter (TUF), which featured Lauzon as a contestant on the opposing team.
Lauzon's incredible octagon debut gave way to a long and impressive career in the UFC, where he still fights today.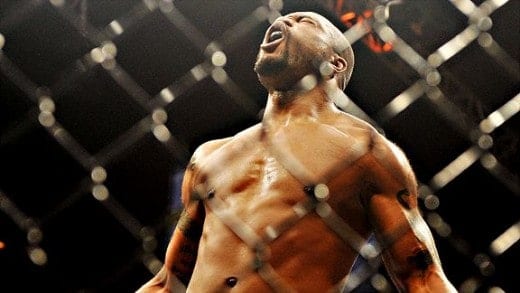 5. Quinton "Rampage" Jackson vs Marvin Eastman
Rampage was already fairly well known to MMA fans due to his run in PRIDE FC, but hadn't really formally introduced himself to fans in his native North America.
Well, that all changed at UFC 67, where Rampage took on Marvin Eastman, who had beaten him earlier in his career.
Rampage put Eastman to sleep in the second round with a vicious punching combination, and was promptly booked to fight then-champ Chuck Liddell shortly after.
Rampage's UFC debut began a career that saw him capture the light heavyweight belt and take on the divisions best fighters for years.
For North American MMA fans, this fight was a formal introduction to Rampage Jackson's unique brand of violence, making him a household name and a crossover star.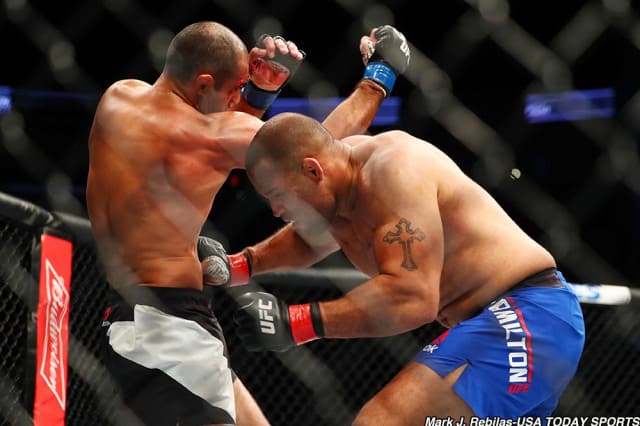 4. Marcel Fortuna vs. Anthony Hamilton
Both of these fighters aren't necessarily the most well-known, however Fortuna's UFC debut was truly a sight to behold.
Hamilton, a massive heavyweight who tips the scales at 260 pounds, visibly dwarfed the UFC newcomer when the two squared off at UFC Fight Night: Bermudez vs Korean Zombie. That's probably because Fortuna is a natural light heavyweight, which is about 50 pounds lighter than Hamilton.
In Fortuna's octagon debut, size did not matter in the slightest, as the Brazilian knocked Hamilton out with a clean counter.
It was truly a David vs Goliath type of fight. Hamilton was just one fight removed from scoring a 14 second KO himself, and seemed to be coming into his own as a fighter leading into his fight with Fortuna. Fortuna's octagon debut proves that size doesn't always matter, and that the bigger they are, the harder they fall!
3. Paulo Thiago vs. Josh Koscheck
It's safe to say that nobody really knew who Paulo Thiago was when he debuted against then-top contender Josh Koscheck at UFC 96.
Koscheck had already established himself as a top five welterweight who had never been finished with strikes throughout his career. And his striking was steadily improving as well, especially for a fighter whose bread and butter was his wrestling.
Well, Koscheck opted to test his striking against Thiago, and the outcome was as shocking as it was impressive. The Brazilian uncorked a nasty uppercut that just leveled Koscheck and dropped him right where he stood.
And with that one punch, Thiago solidified himself as a welterweight contender to be reckoned with.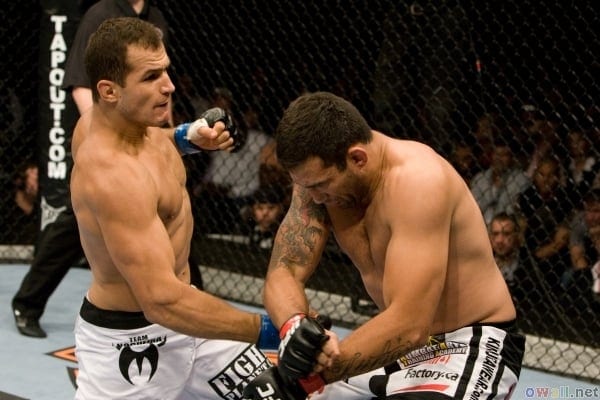 2. Junior dos Santos vs. Fabricio Werdum
Fabricio Werdum was already a top heavyweight contender when he signed on to fight the then-unknown dos Santos at UFC 92.
In fact, if Brock Lesnar had lost to Heath Herring at UFC 87, Werdum would have likely been the one to take on Randy Couture for the belt. But Lesnar beat Herring and secured his shot at the champ, leaving Werdum without an opponent.
Dos Santos understandably a massive underdog, as Werdum was already a top five heavyweight and "Cigano" was completely off the radar.
One uppercut and a minute-and-a-half later, Werdum was folded up like a lawn chair and dos Santos was frantically running around the octagon in blissful celebration. The rest, as they say, is history. dos Santos would go on an incredible run and eventually capture the heavyweight title.
But when it comes to octagon debuts, it really doesn't get much better than that.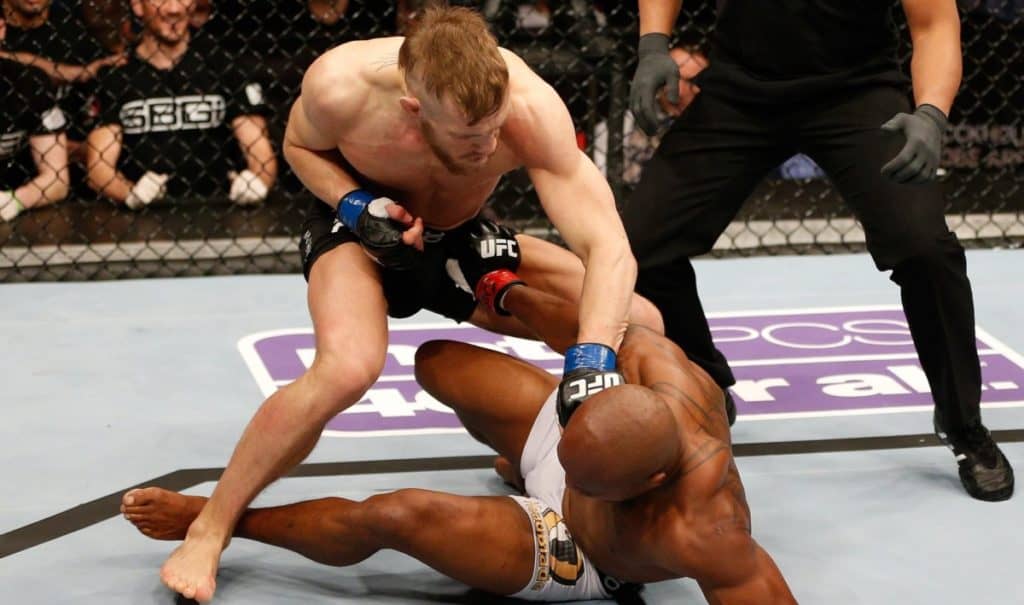 We all know how Conor McGregor's career has panned out, but back in 2013, his UFC debut was the fans' first introduction to "The Notorious" one.
A young, tattoo-free Conor McGregor fought Brimage with the same confidence and intensity as he did when he knocked out then-featherweight champ Jose Aldo.
"The Notorious" landed punches at will, as if there was a magnetic attraction between McGregor's fists and Brimage's head.
It was over in a little over a minute into the first round, and with that, the world was introduced to Conor McGregor.
McGregor has since gone on to capture both the featherweight and lightweight titles, and is currently training for a boxing match against all-time great Floyd Mayweather on August 26.