Stitch Duran On His Reebok Comments: I Didn't Say Anything Wrong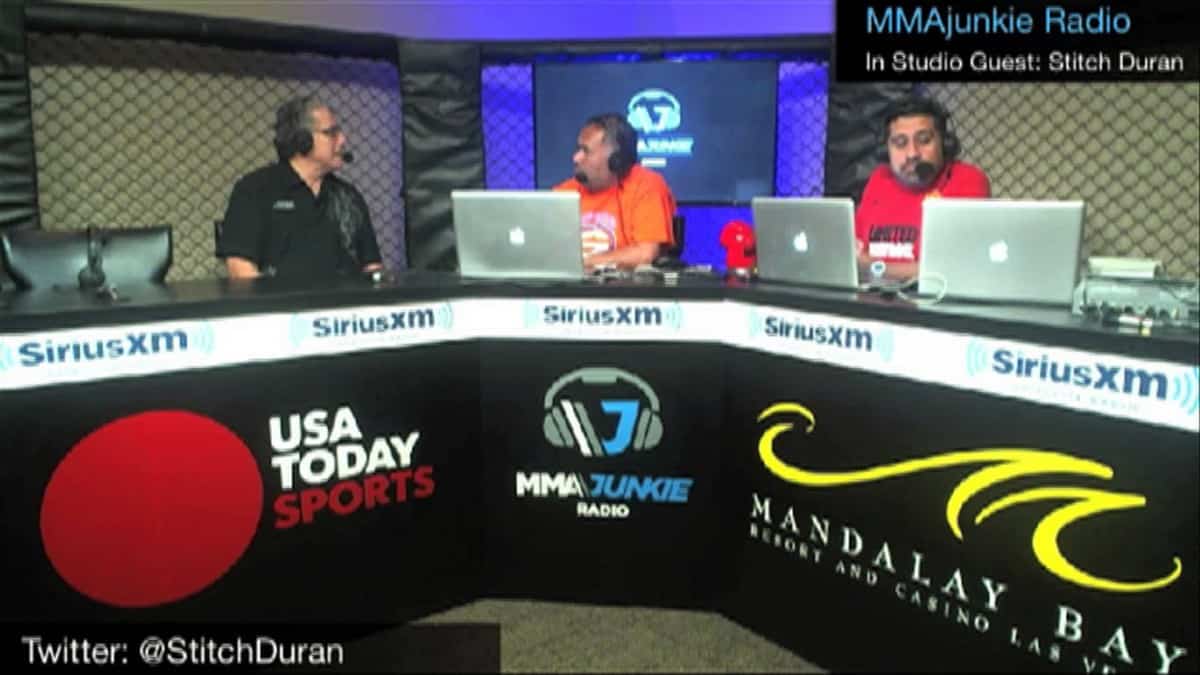 Fans, fighters, and media members are still in an uproar over the UFC firing veteran cut man Jacob "Stitch" Duran earlier this week. Duran stated that the reasoning for his firing was that he voiced his opinion towards the UFC's deal with Reebok, something many fighters have done as well.
However, those fighters were not punished, but Duran was, putting the UFC in a bad light so to say. As far as why "Stitch" made the comments he did, he recently spoke with MMAJunkie Radio, saying that he was trying to stick up for all of the cut men, as they were excluded from the Reebok deal:
"It got to the point where I was trying to speak up for the cutmen, and being the leader and bringing this up and talking to the guys at the UFC, we had no clout whatsoever; we weren't even in the equation of getting sponsorships, and I personally depend a lot on my sponsors to make it work (financially)," said Duran, who was barred from wearing outside sponsorships on fight night as part of the UFC-Reebok deal that went into effect earlier this month. "So, of all the cutmen, I would have lost more financially.
"But speaking up for the cutmen, I tried to talk to the UFC, and they basically had told us there's no more money in the kitty."
"Stitch" also talked to BloodyElbow.com on the situation, and after re-reading the article, thought that maybe it was his fault:
"I did an interview with BloodyElbow.com, and I mentioned it here on Junkie radio, I let them (the UFC) know that it's not good for us, and I read their article again, and I think maybe I said something wrong."
However, at the end of the day, Duran says that he didn't say anything wrong, but rather stated his opinion. He also mentioned that he doesn't believe that the UFC was ready for all of the backlash, but he is really the one taking a bullet here:
"I didn't say anything wrong," Duran said. "I stated my opinion, and we as cutmen should be compensated for wearing Reebok. How can you wear Reebok and not get paid? To me, that's just not right, plain and simple.
"But I think the reaction that the fans have done and coming out and creating a firestorm, I don't think the UFC was equipped to handle that. And I'm the fall guy, man. (I'm) taking a bullet for the team, brother."
Do you think "Stitch" should have been punished for his comments?