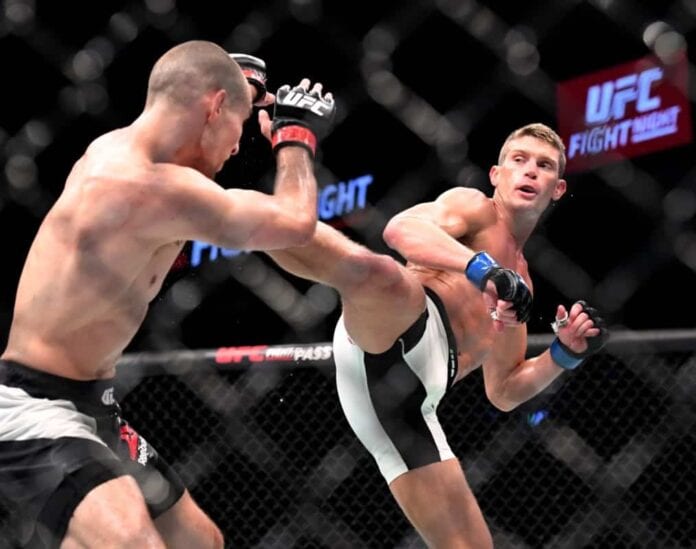 High stakes were up for grabs when Stephen Thompson met Rory MacDonald in the main event of last night's (Sat., June 18, 2016) UFC Fight Night 89 from the TD Place Arena in Ottawa, Ontario, Canada.
MMA fans everywhere were expecting the world out of "Wonderboy," who had the momentum of two straight first round knockouts over Johny Hendricks and Jake Ellenberger. The pressure was also heavy on MacDonald's shoulders in the UFC's debut in Ottawa, as he was returning from the badly broken nose he suffered in his historic fifth-round loss to Robbie Lawler at UFC 189 over 11 months ago.
The headliner may not have been the all-out explosive war that fans had hoped for, but in the end, the fight ended up a technically sound, hard-fought war by both fighters, with Thompson taking home a well-deserved unanimous decision on the strength of his superior volume and activity.
After the win, Thompson called out for a title shot against the winner of Robbie Lawler vs. Tyron Woodley in the main event of July 30's UFC 201, and with seven straight victories, it's tough to deny him.
Check out the full fight video highlights of "Wonderboy's" biggest win here: