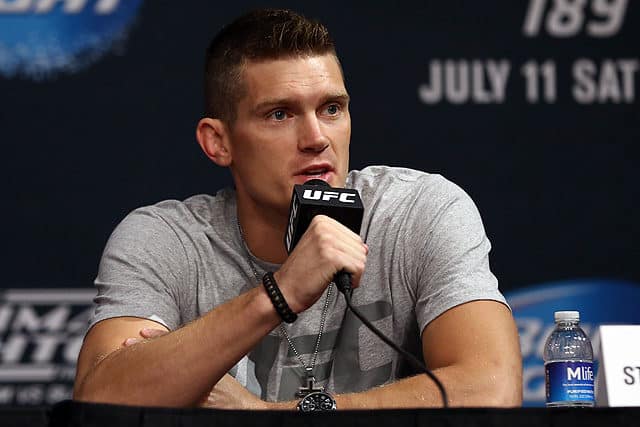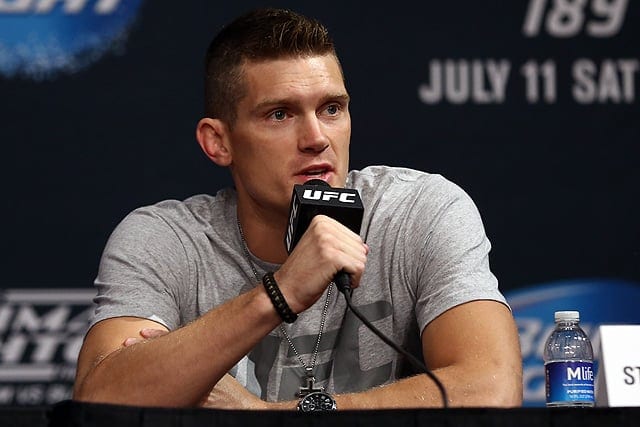 After he knocked out Robbie Lawler at UFC 201 on July 30, 2016 in Atlanta, Georgia to become the undisputed welterweight champion, Tyron Woodley made it clear that he was interested in 'money fights' with Georges St. Pierre and Nick Diaz rather than a clash with deserving No. 1-contender Stephen "Wonderboy" Thompson. Woodley wasn't granted his wish, however, and he and Thompson will battle for 170-pound supremacy in the co-main event of November 12's UFC 205 from Madison Square Garden in New York.
The two came face to face last week at the UFC 205 press conference, and surprisingly, Woodley received a harsh welcome from the fans. Not only did there appear to be some tension between "The Chosen One" and the fans, but many expected there to be tension between the two combatants as well, as Woodley recently said that he didn't respect Thompson.
"Wonderboy" feels as if this was simply a 'scare tactic', however, as he admitted that things were 'cool' between the two at the press conference:
"Yeah, everything was cool during last week, during the media. We were talking to each other, shaking hands. Like I said, it might have been like a scare tactic or something he was trying to do to get in my head," Thompson told Submission Radio. "And obviously I let him know real quick it's not gonna work."
Continuing on, "Wonderboy", who doesn't appear to be bothered by Woodley's actions, said that the fans may have gotten into the head of the titleholder:
"And looking in his eyes, I don't know if there was a little disappointment there that I saw. I figured that he might've thought that the fans maybe would've had his back. He was a little surprised that they were booing him and I could tell that, and I think that's in his head a little bit."
Who do you see walking away with welterweight gold next month?
If you enjoyed this story, please share it on social media!